---
Best-Reviewed Kids & Family Movies 2018
It can be years between releases for stone-cold family classics, but when they do show up, it's worth the wait. Case in point: Paddington 2, whose ebullient, infectious charm has given the fuzzies to kids and adults alike. Not to be outdone, the other famous talking bear, Winnie the Pooh, got by in a relatively succesful biopic for his handler Christopher Robin.
The order of the rank below reflects the Adjusted Score as of December 31, 2018. Scores might change over time.
#1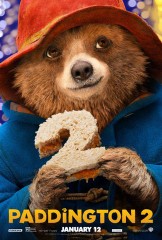 Critics Consensus:
Paddington 2
honors its star's rich legacy with a sweet-natured sequel whose adorable visuals are matched by a story perfectly balanced between heartwarming family fare and purely enjoyable all-ages adventure.
Synopsis:
Settled in with the Brown family, Paddington the bear is a popular member of the community who spreads joy and...
[More]
#2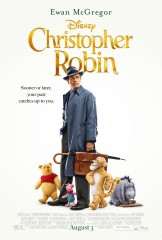 Critics Consensus:
Christopher Robin
may not equal A.A. Milne's stories -- or their animated Disney adaptations -- but it should prove sweet enough for audiences seeking a little childhood magic.
Synopsis:
Christopher Robin -- now a family man living in London -- receives a surprise visit from his old childhood pal,...
[More]
#3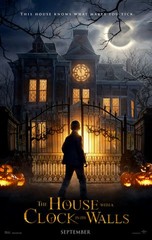 Critics Consensus:
An entertaining PG detour for gore maestro Eli Roth,
The House with a Clock in Its Walls
is a family-friendly blend of humor and horror with an infectious sense of fun.
Synopsis:
Ten-year-old Lewis goes to live with his oddball uncle in a creaky old house that contains a mysterious ticktock noise....
[More]
#4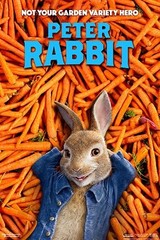 Critics Consensus:
Peter Rabbit
updates Beatrix Potter's classic characters with colorfully agreeable results that should entertain younger viewers while admittedly risking the wrath of purists.
Synopsis:
Peter Rabbit and his three sisters -- Flopsy, Mopsy and Cotton-Tail -- enjoy spending their days in Mr. McGregor's vegetable...
[More]
#5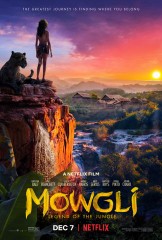 Critics Consensus:
Mowgli: Legend of the Jungle
brings impressive special effects to bear on the darker side of its classic source material, but loses track of the story's heart along the way.
Synopsis:
Human child Mowgli is raised by a wolf pack in the jungles of India. As he learns the often harsh...
[More]