---
Best-Reviewed Foreign Language Movies 2017
International cinema brought us some of the greatest treasures in 2017, and our acclaimed list includes distinguished entries from Turkey, France, and Iran.
The order of the rank below reflects the Adjusted Score as of December 31, 2017. Scores might change over time.
#1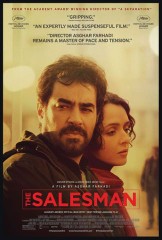 Critics Consensus:
The Salesman
takes an ambitiously complex look at thought-provoking themes, and the well-acted results prove another consistently absorbing entry in writer-director Asghar Farhadi's distinguished filmography.
Synopsis:
After their flat becomes damaged, Emad (Shahab Hosseini) and Rana (Taraneh Alidoosti), a young couple living in Tehran, Iran, must...
[More]
#2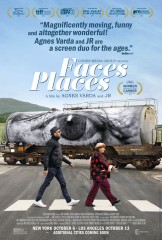 Critics Consensus:
Equal parts breezily charming and poignantly powerful,
Faces Places
is a unique cross-generational portrait of life in rural France from the great Agnès Varda.
Synopsis:
Director Agnès Varda and photographer and muralist JR journey through rural France and form an unlikely friendship....
[More]
#3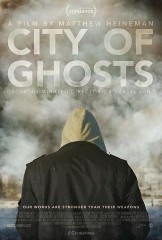 Critics Consensus:
City of Ghosts
takes a hard-hitting, ground-level look at atrocities in a part of the world that may seem foreign to many viewers, but whose impact will be no less devastating.
Synopsis:
Syrian rebels who call themselves Raqqa is Being Slaughtered Silently risk their lives to document the atrocities committed by ISIS...
[More]
#4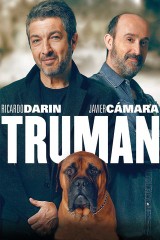 Critics Consensus:
Well-written, well-acted, and patiently crafted,
Truman
takes an affecting look at a long friendship separated by distance but undimmed by time.
Synopsis:
Terminally ill actor Julián wants to spend his final days tying up loose ends. When childhood friend Tomás pays him...
[More]
#5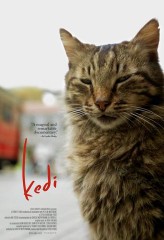 Critics Consensus:
Kedi
is a cat fancier's dream, but this thoughtful, beautifully filmed look at Istanbul's street feline population offers absorbing viewing for filmgoers of any purr-suasion.
Synopsis:
Hundreds of thousands of cats have roamed the metropolis of Istanbul freely for thousands of years, wandering in and out...
[More]