A cornucopia of marvelous roles in film (The Hours, About a Boy, The Sixth Sense, Glassland, Krampus) and TV (United States of Tara, Hostages) has garnered Toni Collette a bounty of well-deserved awards and acclaim from critics and audiences alike. In the new film Imperium — opening today in limited release — she teams with Daniel Radcliffe and Nestor Carbonell in a drama inspired by real events about an undercover agent who tries to take down a white supremacist terrorist group. As a performer in various genres (with a musical career to boot), Collette clearly has influences from all around. Here we have her Five Favorite Films — in her own words –to shed some more light on her professional and personal journey:
---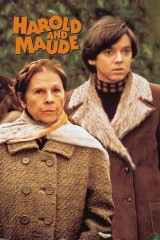 I love this film and can watch it over and over. Hal Ashby is one of my favorite filmmakers. Both the lead characters are so unique and their pairing even more so. The thing that I love about it the most is Maude's incredible sense of freedom and her direct influence on Harold. Death awaits us all, and it's easy to shrink in that knowledge, but she teaches him to embrace life and be himself and choose to be positive and open. Their connection is so lovely and inspirational. This film tackles life, death, and everything in between in the most entertaining way.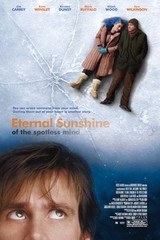 A modern classic. So original and exciting to watch. The premise itself is like a science fiction story, except that it is all very human and emotional. I think it's Jim Carrey's best and most relatable performance. Kate [Winslet] is always amazing, but here she gets to do something she'd never done before. She's so scattered and passionate and real. It's heartbreaking because it's about heartbreak and vulnerability and the inability to navigate through it all, which is, of course, an essential part of the human experience. It's entirely unique, from an original voice, and that, in itself, deserves applause. The music is brilliant also.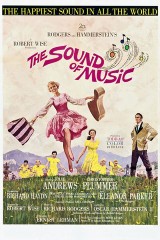 There is an embarrassing story flying around about me faking appendicitis when I was eleven years old. Sadly, it's true. The upshot of the experience is that whilst I was in hospital my parents bought a beta VCR player. So on the way home after being released, we stopped at a very small garage (or gas station) which had a few shelves of movies. There were no video stores yet. We hired The Sound of Music for two weeks and I watched it repeatedly, several times a day, while I recovered. Needless to say, I know every word and love it dearly. I guess I love the way the family slowly embraces Maria. She has such a good heart, and it finds the perfect home. How do you solve a problem like Maria?!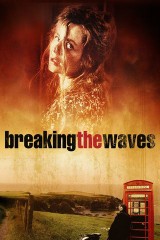 OK look, I have only seen this film once and I will never watch it again. But the effect it had on me was so profound that it kind of shifted things creatively inside me. I went to the cinema one night in London with two very good friends when I was 24. It blew me away. It's so raw and so poetic at the same time. Emily Watson was sublime. I came out of the theater in a daze and the three of us wandered around the streets of Soho for hours not quite knowing what to do with ourselves. I literally didn't sleep all night. I just lay there in my hotel room reliving the story. Even now I can see the bleak color palette, the camera moves, and Emily's naive face. Lars Von Trier is a genius. Every film he makes is so honest and powerful.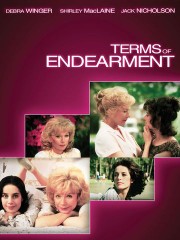 It's basically my perfect movie. Character driven with phenomenal performances, so idiosyncratic, and funny as hell, as well as achingly sad. The ideal combination of comedy and tragedy. I adore Shirley [MacLaine] and Jack [Nicholson] together. I love them, full stop. It's the most satisfying tearjerker ever made because the lows are so beautifully balanced with gorgeous, swelling highs.
---
Imperium
 opens today in limited release.