Join us weekly as Rotten Tomatoes reports on what's opening, expanding, and coming to the specialty box office. From promising releases from new voices to experimental efforts from storied filmmakers – or perhaps the next indie darling to go the distance for end-of-year accolades – we will break it all down for you here each week in Fresh Indie Finds. 
---
This week at the specialty box office, we find a documentary about a firebrand Texas journalist who famously dubbed President George W. Bush "shrub" (aka – The little Bush) and a political thriller, starring Keira Knightley, about translator-turned-whistleblower Katharine Gun, who risked everything to bring light to an illegal spying operation by the United States of America. In our Indie Trailer section, we find new clips featuring Tye Sheridan and Jeff Goldblum and a new documentary on Oasis frontman Liam Gallagher.
---
Opening This Weekend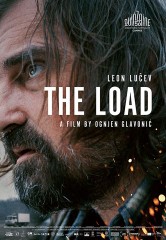 The brutality of the Serbian conflict in the late nineties is laid bare in this taut thriller from writer-director Ognjen Glavonic. Vlada (Leon Lučev), a NATO truck driver during the 1999 bombing, is tasked with transporting a mysterious load from Kosovo to Belgrade. With no knowledge of the contents and against international law, he journeys through the war-torn countryside. The civilian bloodshed, the bombings, and the ethnic cleansing all play in the background as we follow Vlada as he journeys and manages to be simultaneously captivating and terrified. Christopher Llewellyn Reed of Film Festival Today labeled the film "a testament to how the past need not always be absolute prologue, even if history so often repeats itself."

Playing New York this weekend, expanding to more cities on September 6. 
---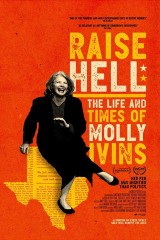 Molly Ivins, a legend in journalism and a true Texas original, is commemorated in this new documentary, Raise Hell: The Life and Times of Molly Ivins. The nationally syndicated columnist was a fierce wordsmith warrior who skewered political imbeciles from both sides of the aisle. If a politician dared to be greedy, lazy, or just not that bright, they would be fodder for Molly's prose.  An outspoken liberal yet undeniable Texan, Ivins was beloved for her frank and hilarious wit. "Smart, fearless and devilish, with [an] impossible-to-duplicate style, [she used] barbed humor to take down politicians and to highlight social inequalities," says Caryn James of the Hollywood Reporter. Premiering earlier this year at the Sundance Film Festival and continuing on the festival circuit to SXSW, the documentary is hilarious, heartwarming, and a hit with critics.

Playing Texas this weekend; expanding to New York on September 6 & Los Angeles September 13. 
---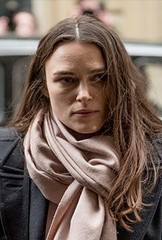 Based on true events and directed by X-Men Origins: Wolverine director Gavin Hood, Official Secrets is a socio-political thriller that follows Katharine Gun (Keira Knightley), a British Intelligence Officer who shook the British political system when she released a memo detailing an illegal spying operation and the willful dissemination of misleading or incorrect information to the British people by their government; Gun was eventually charged with violating the Official Secrets Act of Great Britain. Labeled a hero by some and a traitor by others, Katharine Gun was fearless in her crusade to bring truth the British people, and Kenneth Turan of the Los Angeles Times calls Knightley's performance "her strongest performance [in years], using her innate steeliness and presence to create a convincing portrait of a courageous zealot who believes in right and wrong in an almost biblical sense."

Playing New York this weekend; expanding to limited screens on September 6.
---
Fresh and Still in Theaters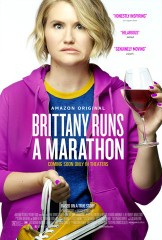 Spotlight Pick!

After a five-theater initial release and an impressive per-screen average, Amazon's latest and Sundance Film Festival audience award-winner Brittney Runs a Marathon expands to more markets this week. Inspired by a true story, Brittany Runs A Marathon follows Brittany, a hard-partying, underemployed woman who finds direction and meaning by training to compete in the New York City Marathon. Led by the hilarious Jillian Bell and coming from writer-director Paul Downs Colaizzo, this Sundance Film Festival Audience Award-winner has been a hit with critics since its debut in Park City earlier this year. Featuring two of our favorite Sundance performances from the festival, the movie has been described by Leah Greenblatt of Entertainment Weekly as "a whip-smart comedy that manages to deliver genuinely funny uplift without ever swerving away from its own dark side."

Playing limited screens this weekend, expanding to more screens on September 6th. 
---
Along with…
---
New Indie Trailers
Sister Aimee (2019) 68% 
A new trailer form Sundance and South by Southwest Film Festival standout Sister Aimee teases a hilarious musical satire where a 1926 faith healer disappears in an effort to escape her worldwide celebrity and find love.
---
The Weekend (2018) 87%
A long weekend with an ex-boyfriend and potential new suitor take a hilarious turn in this romantic comedy from Everything is Everything director Stella Meghie starring Dewanda Wise, Y'lan Noel, and SNL star Sasheer Zamata.
---
Liam Gallagher: As It Was (2019) 61% 
Liam Gallagher, the contentious, larger-than-life lead singer of the brit-rock megaband Oasis, takes center stage in this trailer for an introspective documentary on the singer's life, loves, trials, and, of course, music.
---
The Mountain (2018) 64% 
This week we find the first trailer from the surrealist dark drama The Mountain, starring Tye Sheridan as an unassuming photographer who is hired by an eccentric lobotomist to join him on a tour to promote the doctor's controversial methodology.
---
Like this? Subscribe to our newsletter and get more features, news, and guides in your inbox every week.