Join us weekly as Rotten Tomatoes reports on what's opening, expanding, and coming to the specialty box office. From promising releases from new voices to experimental efforts from storied filmmakers – or perhaps the next indie darling to go the distance for end-of-year accolades – we will break it all down for you here each week in Fresh Indie Finds. 
---
This week at the specialty box office, we find a triple bill of frightful horror titles that push the limits of the genre, intermixing zombies, aliens, and monsters with social commentary and humor. One Cut of the Dead is an updated B-movie slasher zombie flick, Monos is a socio-political take on the Lord of the Flies, and Freaks is a taut thriller that will leave you tense and terrified. Also hitting theaters is a "lost weekend" romantic comedy from Everything is Everything director Stella Meghie, and in our Indie Trailer section, we find new clips from three festival favorites with Oscar ambitions and a documentary on the creepy-pasta urban legend of Wrinkles the Clown.
---
Opening This Weekend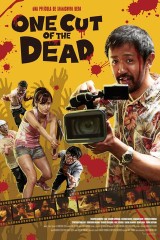 The Japanese blockbuster One Cut of the Dead is finally hitting theaters in the U.S., and after it racked up over 15 wins on the festival circuit last year, Shinichiro Ueda's low-budget zombie horror tale is still Certified Fresh at 100% on the Tomatometer. Featuring a "we-don't-wanna-spoil-it-but-trust-us-it's-brilliant" twist, One Cut of the Dead will leave you jaw-dropped and stunned by its technically brilliant and surprisingly earnest tale. "Shinichiro Ueda's zombie comedy is one that purposefully pretends to offer familiar zombie schlock only to rip the rug out from under us in an innovative, hilarious way. The level of detail is uncanny, and the comedy is equally matched by charm," says Meagan Navarro of Bloody Disgusting.

Playing  Los Angeles and New York this weekend; expanding to Texas, Georgia, Florida, Arizona, Colorado and other cites on September 17. 
---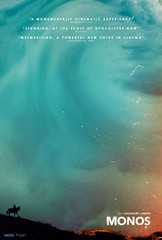 Monos is a Grimms' fairy tale updated to highlight Colombia's constant state of political unrest. Set in the remote mountains of the South American nation and filled with surprising acts of violence and mayhem, the story centers on a group of young teens who are removed from their families and left to govern themselves and train as agents in a mysterious civil war. "With an arresting young cast and a gritty, jarring cinematic style," writes Alissa Wilkinson of Vox, "Monos is less likable than admirable, an achievement with a clear, apocalyptic vision."

Playing Los Angeles, New York, and San Fransisco this weekend; expanding to more screens on September 20. 
---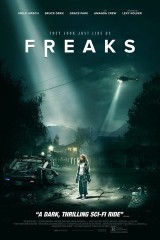 Strangely inspired by co-Director Adam Stein's early days as a new father observing his son's wide-eyed response and fear as he discovered the world around him, Freaks places an indie tint on the superhero origin story. The film unfolds through a young child's perspective as her dad (Emile Hirsch) tries to protect her from the world; the reason she needs protection, however, is a thought onion we slowly unravel through the 104-minute runtime. Andrew Parker of The Gate said of the narrative structure, "The end won't be in too much doubt… but Freaks revels in making sure the steps taken to get to such a point are playfully and emotionally subverting audience expectations."

Playing Los Angeles and New York this weekend; expanding to limited screens on September 20.
---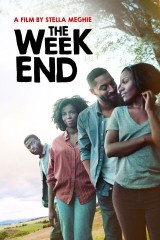 A long weekend with an ex-boyfriend and potential new suitor takes a hilarious turn in this romantic comedy from Everything is Everything director Stella Meghie, starring DeWanda Wise, Y'lan Noel, and SNL star Sasheer Zamata. Meghie shines in her third feature, with Kate Erbland of IndieWire calling her "adept at sliding between subplots and mixing her characters into talky combinations," and adding further praise for leading lady Zamata, "who steals nearly every moment."

Playing Los Angeles, New York, Houston, Chicago, Dallas-Fort Worth, Atlanta, Cleveland, Detroit, Indianapolis, Orlando, Tampa, and Minneapolis-St. Paul, this weekend; expanding to limited screens on September 20.
---
Fresh and Still in Theaters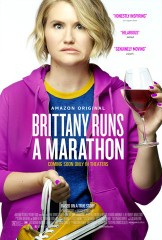 Spotlight Pick

After a limited release and an impressive per-screen average over four weeks, Amazon's latest and Sundance Film Festival audience award-winner Brittany Runs a Marathon expands wide this week. Inspired by a true story, the film follows Brittany, a hard-partying, underemployed woman who finds direction and meaning by training to compete in the New York City Marathon. Led by the hilarious Jillian Bell and coming from writer-director Paul Downs Colaizzo, Brittany has been a hit with critics since its debut and features two of our favorite Sundance performances from the festival. Leah Greenblatt of Entertainment Weekly called the film "a whip-smart comedy that manages to deliver genuinely funny uplift without ever swerving away from its own dark side."
---
Along with…
---
New Indie Trailers
Wrinkles the Clown (2019) 71% 
A deep dive into the recent viral internet phenomenon Wrinkles the Clown — the truth, the fiction, and all the spine-tingling moments in between.
---
The Lighthouse (2019) 90% 
Willem Dafoe and Robert Pattinson are lighthouse keepers trapped on a remote island in Robert Eggers' follow-up to The Witch. Things get weird.
---
Portrait of a Lady on Fire (2019) 97% 
A drama from award-winning director Céline Sciamma about a betrothed noblewoman who refuses to sit for a portrait for her intended until she meets and falls in love with a young female painter.
---
Waves (2019) 84%  
It Comes at Night Director Trey Edward Shults' third effort, starring Sterling K. Brown, Kelvin Harrison Jr., Lucas Hedges, and newcomer Taylor Russell in a complex love story and familial drama set in Miami Florida.
---
Like this? Subscribe to our newsletter and get more features, news, and guides in your inbox every week.