Just three new choices on home video to talk about this week: two TV series that critics liked and a Tom Tykwer film starring Tom Hanks that got decent reviews. Read on for details.
---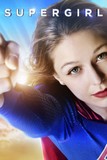 Melissa Benoist stars in CBS' DC Comics series about Superman's young cousin, Kara Zor-El, who slowly comes to terms with her powers while maintaining her everyday identity as an assistant to a media mogul. The first season set comes with footage from the show's panel at 2015 Comic-Con, a profile of Supergirl's boss J'onn J'onzz, a look at Krypton, deleted scenes, and a gag reel.
---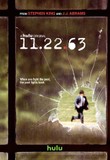 James Franco and Chris Cooper star in this Hulu original limited series — based on the eponymous novel by Stephen King (who also serves as executive producer alongside J.J. Abrams) — about a man who travels back in time to stop JFK's assassination. The only special feature listed for the series set is a making-of featurette.
---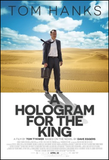 Tom Hanks stars in Tom Tykwer's drama about an American businessman who travels to Saudi Arabia to close a big deal and reels from the culture shock until a cab driver helps him navigate the unfamiliar country. Extras include a making-of featurette, a look at the process of adapting the source novel, and a look at recreating the region-specific culture in the film.