The big movie this week is Clint Eastwood's retelling of the "Miracle on the Hudson," starring Tom Hanks, but we've also got the directorial debut of one-time frequent Hanks co-star Meg Ryan. Read on to see if these two PG-13 films are too intense for the kids.
---
NEW IN THEATERS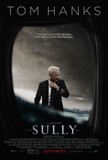 Rating: PG-13, for some peril and brief strong language.
Tom Hanks stars as Capt. Chesley "Sully" Sullenberger, the veteran pilot who famously landed a US Airways plane in the middle of the Hudson River when both engines cut out after takeoff, saving all 155 people on board. Clint Eastwood's direction is lean and efficient, and he creates a surprising amount of tension given that he's telling a recent story with an ending we all know. The emergency landing itself is as stressful as you'd expect, with people on board sobbing and saying goodbye to each other and their loved ones as they fear they're about to die. Once the plane lands safely, several passengers are in danger of drowning in the frigid river. There's also some language scattered throughout. But the movie itself is brisk and well made, and a worthwhile story of heroism, teamwork and perseverance. Fine for viewers around 9 or 10 and older.

---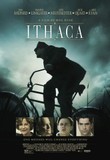 Rating: PG, for thematic elements, a war image and smoking.
Meg Ryan makes her feature-directing debut with this exceedingly earnest but tonally awkward adaptation of William Saroyan's The Human Comedy. She also has a supporting role as a widow trying to hold her family together during World War II. Alex Neustaedter stars as her teenage son, Homer, who takes a job as a bike messenger to support the family while his older brother (Jack Quaid) is off fighting in the war. There's some heavy thematic stuff here: Homer frequently has to deliver telegraphs informing mothers that their sons have died. There's also a bit of language and a lot of smoking. (It was the '40s, after all.) And Sam Shepard has a supporting part as Homer's frequently inebriated co-worker at the telegraph office. It means well. It's just a mess.

---
NEW ON DVD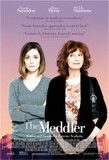 Rating: PG-13, for brief drug content.
Tweens and older are fine seeing this feel-good comedy. Your enjoyment of it, however, will depend greatly on how you feel about its main character. Susan Sarandon stars as Marnie, a widow who moves from New Jersey to Los Angeles to be near her daughter (Rose Byrne), who's a television writer. Marnie calls and texts her daughter incessantly and shows up at her house unannounced, but she also insinuates herself in the lives of people she barely knows. She's well-intentioned, but she's also extremely needy and clingy. There's some language here and some grown-up talk about death and grief during therapy sessions. There's also one scene in which Marnie eats a bag full of marijuana to hide it from a security guard and goes on a hallucinatory trip while wandering around an outdoor mall.