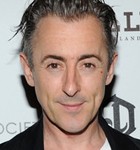 An accomplished performer on both stage and screen, Alan Cumming has played an impressive array of parts in his career — from roles in blockbusters like X-2 and GoldenEye to independent films to projects as diverse as Stanley Kubrick's Eyes Wide Shut and Robert Rodriguez's Spy Kids. It's testament to Cumming's enduring talent that he's earning some of the best notices of his career for his latest turn, in this week's Any Day Now, a moving drama about a gay couple in '70s Hollywood fighting a biased legal system to keep their adopted son.
With the movie opening theatrically this week, we got the chance to speak with Cumming about his five favorite movies.
"Gosh, it's really hard to choose five favorite films because they sort of change as you grow older, and sometimes you re-visit ones that you have gone through periods of hating," he explains, "but I always think the benchmark is which ones I'd grab to take into a nuclear bunker, and so these are they… "
---
Any Day Now opens in limited theatrical release this week.
---