It's always nice when (mostly) everyone is unanimous about a movie's quality, and it's also sort of fun when (just about) everyone dislikes the same movie – but there's something really fascinating about that middle ground. Hereditary defied box office expectations its opening weekend, riding on a wave of critical adulation that had started at Sundance. But when audiences finally caught up with Ari Aster's much-hyped film, not everyone was loving it quite as much as the critics – the film has a Tomatometer score of 91% but an Audience Score of 56%, with an average audience rating of 3.2 out of 5.
Hereditary is not the first horror movie to polarize in this way, and it won't be the last. With the industry wondering what exactly it was that divided critics and audiences about the film, we pulled data on other horror flicks with high Tomatometer ratings and low Audience Scores to see if there are any commonalities. So, let's take a look at some of the most divisive horror films to ever grace the vines of the tomato patch. And if it turns out you agree more with the Audience Score, check out our companion list of horror movies audiences loved but critics savaged.
---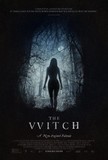 Audience Score: 57%
Divide: 34 percentage points
Ah, the double-edged sword of early festival reviews. On one hand you definitely want that positive buzz. On the other hand those early reviews sometimes generate "overhype," which is nothing any filmmaker wants to deal with. This was the case for The Witch, which premiered to acclaim at Sundance in January 2015; much like Hereditary, its slow-paced terror split audiences when it finally bowed at the multiplexes.
---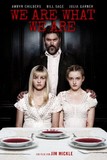 Audience Score: 49%
Divide: 37 points
This stark and disturbing remake of a Mexican horror film of the same name comes from Jim Mickle, who'd go on to deliver fantastic productions like Cold in July and the Hap and Leonard TV series – but it doesn't seem like audiences enjoyed this effort as much as critics did. Movies about cannibalism are frequently very divisive, for obvious reasons.
---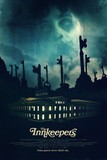 Audience Score: 42%
Divide: 37 points
Indie veteran Ti West is no stranger to splitting audiences down the middle. (His second feature, Trigger Man, scored a 90% Tomatometer but an Audience Score of just 45%, and even his awesome The House of the Devil has a ratio of 86 to 63!). But it's a little strange to notice the wide disparity in scores on this fine, freaky, dryly funny horror flick. Perhaps it's something about that "slow burn" that sometimes irritates general audiences.
---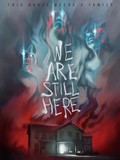 Audience Score: 48%
Divide: 47 points
Critics and festivalgoers had a ball with this old-fashioned throwback to campfire tales, monster movies, and Lucio Fulci splatter, but the charms of this horror cocktail seem to have been lost on a chunk of the viewing audience. Suffice to say that this movie works best for those who appreciate obscure TV movies from the 1970s.
---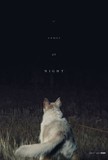 Audience Score: 44%
Divide: 44 points
Most would blame the misleading title (and marketing campaign) for this artsy thriller that's more a dark suspense film than a conventional horror flick. When people hear that "it" comes at night, they expect "it" to be some sort of monster. Not a metaphor. (Wait, is that a spoiler!?)
---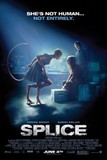 Audience Score: 37%
Divide: 38 points
This odd concoction of Frankenstein tropes and frankly sexual science fiction themes earned a lot of fans when it played the festival circuit, but it seems to have left general viewers cold. It's an eerie, icy genre film that may be tough to love, but it's also an audacious, fascinating experiment.
---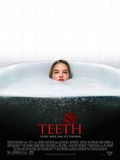 Audience Score: 45%
Divide: 35 points
What? You're telling me audiences are staunchly divided on a darkly comedic horror film about a young woman who has teeth in her… nether-regions? Obviously this is a willfully weird genre film with an offbeat sense of humor – but maybe it's just the premise itself that turns some audiences off.
---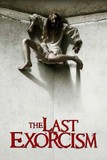 Audience Score: 34%
Divide: 38 points
Perhaps this one got slightly better reviews than average because, let's face it, most found-footage horror films are not very good. But that doesn't explain the inordinately low Audience Score. Perhaps viewers expected something more like The Exorcist – or maybe they didn't take to the film's long set-up to a short, sharp shock of an ending.
---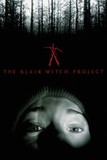 Audience Score: 56%
Divide: 31 points
The movie that kick-started the aforementioned found-footage craze was a marketing sensation and a bona fide box office smash – it made $248 million off a production budget of under $75,000! These days, it doesn't seem to have all that many fans, though 56% is not a terrible Audience Score for a horror film; the genre's fans can be tough. My own theory is that some horror fans resent the movie for "tricking" them into believing the story was real. And horror fans are known to hold a grudge.
---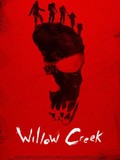 Audience Score: 33%
Divide: 53 points
Yet another found-footage indie that found fans among film writers, but not quite as many among general film watchers. Like most movies of this sort, it's fairly basic and it does take a little while to warm up – but it also has a solid handful of scary moments that stand up quite well. But I guess when people hear "Bigfoot movie," they want a whole lot of Bigfoot.
---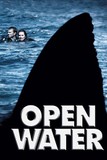 Audience Score: 32%
Divide: 40 points
I was at Sundance when this movie hit and everyone kinda went overboard praising it. And perhaps I was one of them. On one hand it's a creative way to tell a shark attack story. On the other hand, a very large chunk of the film consists of two people bobbing up and down in the ocean, arguing at each other. So maybe the audience got this one right.