In the past several years, we've seen something of a renaissance in horror, with films like It Follows, The Babadook, Hereditary, and It earning widespread critical acclaim, while Jordan Peele's Get Out even managed to nab four Oscar nominations and took home the trophy for Best Original Screenplay. But for years, horror films played the part of Hollywood's whipping boy, as some of the most recognized and beloved icons in the genre — in all of cinema, even — were rooted in poorly reviewed franchises and films thought to cater to the basest instincts of moviegoing audiences.
With that in mind, and with Halloween fast approaching, we here at Rotten Tomatoes decided to take a look back at some critical duds that, for whatever reason, resonated with us. While we readily acknowledge the flaws in these 14 films, we were also entertained by them, thrilled by them, shocked by them, or driven to fits of laughter. Read on for our staff favorite list of 14 Rotten Horror Movies We Love.
---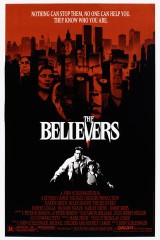 If you can love a film for a single moment, The Believers may steal your heart. Starring Martin Sheen, Helen Shaver, Robert Loggia, and Jimmy Smits, the 1987 horror-thriller based on Nicholas Conde's 1982 novel The Religion is about a New York psychologist whose son becomes the focus of a brujería (black magic) cult that practices child sacrifice. At a party, Shaver's character Jessica powders her cheek from a makeup compact that a brujo (male witch) has surreptitiously brushed his hand over. The witch Palo (Malick Bowens) then dances for the party crowd, and Jessica begins to fall into a trance-like state. Later, in a moment that will haunt your nightmares, a blemish growing on Jessica's face erupts and a swarm of spiders emerge. Watch the trailer to catch a glimpse of the pulsating boil.

---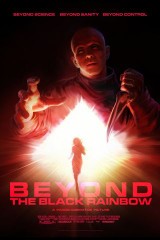 First off, come on — Beyond the Black Rainbow? That's a killer title for any movie. This is the feature debut of director Panos Cosmatos, the man who successfully harnessed the power of Nic Cage and wowed the critics earlier this year with Mandy. Black Rainbow is decidedly less focused than that movie — it plays more like an experimental exercise in moods and visuals — but the same singular, inscrutable weirdness that split the critics is also what makes it unforgettable. The story, as it were, centers on a young woman with telekinetic powers who is held against her will in a research facility and undergoes treatment from a doctor harboring secrets of his own. Pretty standard stuff so far, even if the vaguely retrofuturistic setting and ominous synth score do a lot to set an appropriately sinister tone. But then the movie takes a pretty sharp left turn with an acid trip of a flashback, and things go really off the rails. Is it all effective? Not exactly; its story does meander a bit, and it feels a little self-indulgent from time to time. But it is extremely pretty to look at; it's one of those movies you can play in the background of a house party, just because it's chock full of fantastic imagery. And it's so good at evoking a specific sort of existential dread that you'll swear you've dozed off and stepped into a 1980s nightmare. It's not the scariest movie out there, but it's icky, unsettling, and good for a shock or two.

---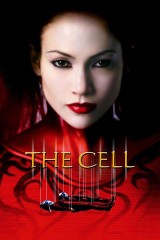 Largely dismissed by critics not named Roger Ebert upon release, The Cell was a victim of being graded on the steep curve of The Silence of the Lambs, which was invoked in many a negative review. The unflattering comparison was accurate — The Cell lacks the psychological sophistication of Thomas Harris' mindhunter franchise — but equating the two is hardly fair. The Cell is not a grounded investigation into a dangerous mind. Instead, it's a savage opera. The film's horrific power is drawn from director Tarsem Singh's knack for unnerving tableaux, aided and abetted by legendary designer Eiko Ishioka's eccentric costumes that practically defy categorization in their fragrant textures and curved edges. Not that there isn't a human element in The Cell; you have Jennifer Lopez exuding her viperish charisma for the last time until her triumphant return to form in this year's Hustlers, and then there is Vincent D'Onofrio giving himself over entirely to a succession of unforgettable grotesqueries while maintaining an undercurrent of tortured humanity throughout. The Cell is gaudy and mannered, but it achieves a quality of horror that cinema rarely aspires toward: the sublime.

---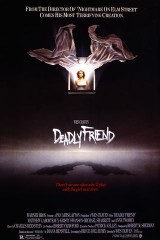 Deadly Friend walked so that Ex Machina could run. This 1980s Wes Craven flick is a Frankensteinian tale of body-blending: desperate to revive both his artificially-intelligent robot and his freshly-dead crush, a teenaged boy plugs the bot's hard drive into the girl-next-door's brain. Everything about it is goofy and nonsensical – more akin to Scream than anything on Elm Street. The only thing frightening about this "horror" movie is its titular character's lack of ante-mortem autonomy… and maybe the force with which she can chuck a basketball. You're more likely to howl with laughter than fear while watching Deadly Friend, but by the end, you'll be cheering for its most unlikely of heroes.

---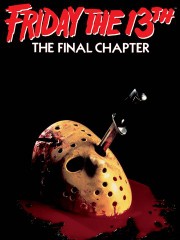 If you get to watch one Friday the 13th movie, make it The Final Chapter. Not only do you get a recap of the previous three film's kills and minor plot developments, the fourth movie is the first where Jason wears the hockey mask for the whole time, making for a real classic experience. Of course, there's more to this movie to recommend beyond Jason's deft sartorial choices. The teenagers, horny and doomed as usual, include a hilariously and unhinged Crispin Glover. One adult character is actually trying to solve the mystery, giving the plot some forward momentum. The cinematography is uncommonly good, shot by Joao Ferandes, in tandem with director Jospeh Zito. They both previously made the famed underground slasher The Prowler together, and Zito carries over that movie's cruel, relentless streak into the Friday franchise. Yet, Zito keeps Jason mostly out of sight until the final 20 minutes, who instead stalks his prey outside the frame, creating a mood of paranoia and claustrophobia. Kills are presented with close-up creativity: A victim's hand squeezing a banana as they're knifed from behind, or a tracking camera that captures one shadow killing another just as lightning illuminates the screen. It may seem like just another slasher, but horror fans with an open mind will see it as a unique roller coaster of thrills and blood spills.

---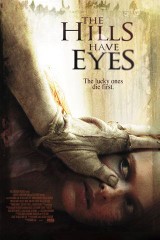 It's not hard to understand why this remake of Wes Craven's classic about a family being stalked in the desert left some critics cold: as Richard Roeper said when he slammed the flick back in 2006, "it's just nasty." And we're not going to argue back; the central trailer attack, which involves an incredibly brutal rape, is tough to watch. If you're out at that point, we get it. But there's incredible skill here too from director Alexandre Aja, who had just directed the terrifying and totally preposterous French slasher High Tension and knows his way around a good scare. He conjures dread and thrills in equal measure, and ultimately stages an extremely satisfying revenge-driven third act. It's scary as f—k and it mostly unfolds in broad daylight! Aja is aided by a game cast that includes the criminally under-employed Vinessa Shaw, Kathleen Quinlan, Ted Levine, Emilie De Ravin, and the scene-stealing Dan Byrd.

---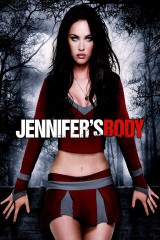 Just Googling Jennifer's Body brings up thinkpiece after thinkpiece talking about how underappreciated it was and retelling the story behind its cringey marketing campaign. But no one needs to be reminded that Jennifer's Body is a good movie. Not a so-bad-it's-good movie, not a good-but-ahead-of-it's-time movie, just a solid, good movie. The cast was so 2000s it's like watching a time capsule, and Megan Fox's public image at the height of her career added layers to her performance. Her star power was fueled by blockbuster movies and sex appeal, and she was suddenly in a film that was the polar opposite of the Transformers franchise, again playing a sex symbol but one who becomes something monstrous, fueled by chaos, gore, insecurity, and toxic friendship. Jennifer's Body was a salty little morsel when it debuted in 2009, and its sodium content hasn't dropped since. Goes well with friends and frenemies alike.

---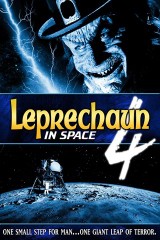 Of all the franchises you could ever want to venture into space, the Leprechaun series probably isn't high on the list. Although it's often remembered for being Jennifer Aniston's film debut, the first Leprechaun film leaves one wanting. (It's boring!) From there, Leprechaun tries to find a wife (the very forgettable Leprechaun 2) and when that doesn't pan out, he makes his way to Sin City in Leprechaun 3. What's left for a wayward Leprechaun to do? Go to space, of course! Having already abandoned any prospect of maintaining a significant lore or continuity, Leprechaun 4: In Space begins with the promise of ripping off every single space movie you can think of, and it does. Warwick Davis's Leprechaun has an inexplicable array of powers at this point that leads to one of the most ridiculous and hilarious death scenes in the franchise. The cast is game, led by an impeccably charming Jessica Collins. It seems unlikely, but Leprechaun 4: In Space proves a mission worth signing up for. It's an unexpected delight to enjoy before you make your way to Jason X.

---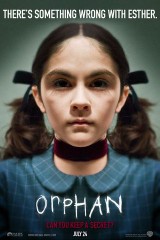 [Warning: Spoilers Follow] Orphan is a campy, insane, ridiculous, over-the-top, frustratingly well-acted, Leonardo DiCaprio-produced, almost-Fresh-but-definitely-Rotten horror movie. There are few things scarier or more menacing in film than a sociopathic child — except, maybe, a sociopathic child who's not really a child but a full grown adult woman who fools you into adopting her by playing on your emotions because you're devastated by the loss of your unborn child, then definitely tries to kill you and your children while also gaslighting you and making you seem crazy so that she can eventually seduce your husband and be the new you. That's perhaps the scariest use of all. And the only thing scarier than watching this movie when it was originally released is watching it now that it plays like an actual Daily Mail headline.

---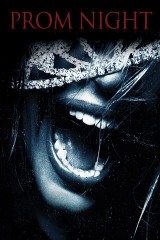 An 7% on the Tomatometer seems a little harsh but isn't completely unwarranted for the 2008 remake of Prom Night. It's a predictable slasher film packed with jump scares, an escaped lunatic, an almost comical number of murders, and cheesy high-school prom sentiments like, "This is the time of our lives." The plot is thin – a former teacher becomes obsessed with a high school student, kills off her entire family, and miraculously escapes from jail just in time for her senior prom, which he sees as the perfect opportunity to resume his murder spree. Even if the film doesn't necessarily offer us anything new in the teen-horror genre, the fast-paced progression of the night's events keep you intrigued. It's worth seeing not only to see how many people this deranged murderer can actually kill off in the span of a high school dance, but also for a heartfelt performance by Brittany Snow, whose terror-induced mascara tears will make you feel for the poor protagonist.

---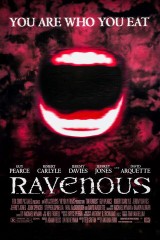 "He was licking me!" That sentence wouldn't be out of place in a bro-tastic comedy, but it's in a horror movie directed by the late Antonia Bird. Guy Pearce plays a disgraced lieutenant during the Mexican-American War who is sent to a remote military fort as punishment. Then an outsider (Robert Carlyle) arrives, seeking shelter; he claims to have been part of a camp that survived starvation by resorting to eating their companions. From there, everything goes to hell. Ravenous wasn't just a scary movie, it was a period film, a war film, a claustrophobic supernatural thriller, and a cautionary tale about colonialism, human nature, and cannibalism. This may sound a bit heavy for those who turn to horror for fun and thrills, but the film really is as chilling as it is (ahem) digestible. Licking accusations aside, Ravenous has one of the best lines in movie history: "I said no food. I didn't say there was nothing to eat." Also, Robert Carlyle won a BAFTA the year before for playing one of the male strippers in The Full Monty.

---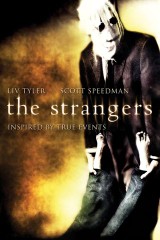 "Because you were home": Chills every freaking time. Bryan Bertino's mood-driven couple-stalked-by-masked-killers flick was dismissed upon its release, but has over the last decade or so come to be seen as perhaps the seminal slasher of the 2000s. Mostly because it's scary as hell. Bertino makes excellent use of framing, letting his masked intruders resolve slowly into view from shadowy doorways like a trio of upgraded Michael Myserses, and he knows how deliver a solid "boo!" And like Laurie Strode's serial psycho pest, these killers are relentless and devoid of any particular motivation, which only makes them all the more terrifying. Liv Tyler and Scott Speedman as the quarreling couple in their sights are both at their peaks here, conveying genuine terror and eliciting genuine sympathy. It's a slasher in which you do want the victims to get away unscathed – a rarity in the last couple of decades.

---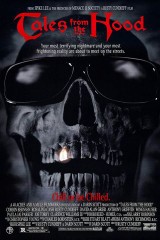 Though many will balk at the comparison, a line can be drawn between Jordan Peele's Get Out or Bong Joon-ho's Parasite and the 1995 cult horror classic Tales from the Hood. All three features blend comedy and horror-thriller elements with biting social commentary. The cornerstone of each is one true fact: for the marginalized, the real horror story is not the monster under the bed but modern society itself. Though Rusty Cundieff, the film's writer/director, didn't possess the budget or cinematic scale of either Parasite or Peele's Oscar-winning film, their DNA remains the same. Celebrated in the African American community as a comedy horror cult classic, Tales from the Hood utilized broad comedy to mask the film's powerful commentary on race, injustice, gang violence, and politics. After a new generation of film fans discovered the film on Blu-ray and DVD, it enjoyed a welcome resurgence and prompted a Fresh sequel in Tales from the Hood 2, which hit theaters in 2018. A clear example of a film just a bit too niche to appeal to most, but it's nevertheless a bona fide classic that's more than worthy of a second look.

---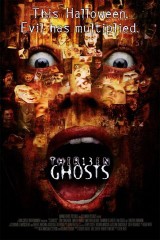 Twelve unsettlingly realistic looking ghosts. A spooky house that seems to move at will. A handsomely illustrated manuscript. Peak Mathew Lillard. Monk. Is there anything Thirteen Ghosts didn't have going for it? Thanks to its stacked cast (Lillard and Tony Shalhoub scream alongside Shannon Elizabeth, Embeth Davidtz, and F. Murray Abraham) and incredibly creepy production design, Thirteen Ghosts is a treasure trove of jump scares and grotesque vignettes that will leave your skin crawling for days, especially one bone-cracking scene second only in horror to Dumplings. Oh, and there's a kid who is obsessed with death and creates what can only be described as a proto-podcast called "Death Today" in which he discusses, you guessed it, death. The story is lean, but it gets the job done and leaves plenty of room for its spooky spectres to haunt it up. Grab your spectral viewers and get ready for a ghost-down.

---
Like this? Subscribe to our newsletter and get more features, news, and guides in your inbox every week.