---
Best-Reviewed Returning Series 2020
Season 4 of The Crown finished off the last of its filming just as production shut down for the pandemic – fortunately for fans of the Netflix series about the British monarchy. The season and its stars are now racking up awards, including the No. 1 spot on our list of the best-reviewed returning TV in 2020. At the opposite end of the spectrum is Amazon's very modern superhero satire The Boys at No. 2. What do most of these titles have in common? Excellent ensemble casts fleshing out strongly-written characters.
The order of the rank below reflects the Adjusted Score as of December 31, 2020. Scores might change over time.
Critics Consensus:
Whatever historical liberties
The Crown
takes in its fourth season are easily forgiven thanks to the sheer power of its performances - particularly Gillian Anderson's imposing take on The Iron Lady and newcomer Emma Corrin's embodiment of a young Princess Diana.
Synopsis:
The Crown tells the inside story of two of the most famous addresses in the world -- Buckingham Palace and...
[More]
Critics Consensus:
The Boys
comes out swinging in a superb second season that digs deeper into its complicated characters and ups the action ante without pulling any punches.
Synopsis:
The even more intense, more insane Season 2 finds The Boys on the run from the law, hunted by the...
[More]
Critics Consensus:
Grounded by Bob Odenkirk's endlessly nuanced, lived-in performance,
Better Call Saul
's fifth season is a darkly funny, vividly realized master class in tragedy.
Synopsis:
In season five of the critically acclaimed drama, Better Call Saul, Jimmy McGill's decision to practice law as "Saul Goodman"...
[More]
Critics Consensus:
An excellent showcase for Maya Erskine, Anna Konkle, and their well-cast classmates,
PEN15
's sophomore season goes deeper into the nuances of middle school life without losing any of its cringey charm.
Synopsis:
Two 13-year-old middle-school friends deal with the awkwardness of adolescence in 2000....
[More]
Critics Consensus:
Bat!
What We Do In the Shadows
loses no steam in a smashing second season that savvily expands its supernatural horizons while doubling down on the fast flying fun.
Synopsis:
Set in New York City, What We Do in the Shadows follows three vampires who have been roommates for hundreds...
[More]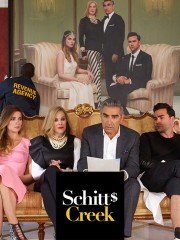 Critics Consensus:
Witty, warm, and with just the right blend of wisdom and wisecracks,
Schitt's Creek
's final season is the perfect farewell to the Roses and the town that changed their lives.
Synopsis:
A wealthy family lose their fortune and move to a dreary small town they purchased once as a joke....
[More]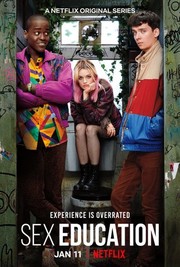 Critics Consensus:
Sex Education
's sophomore season definitely has more going on, but by treating each new subject with care and humor, it leaves plenty of space for its characters to grow.
Synopsis:
In season 2, as a late bloomer Otis must master his newly discovered sexual urges in order to progress with...
[More]
Critics Consensus:
Ozark
finally finds its footing in a third season that ramps up the tension and shines a brighter spotlight on Laura Linney's exceptional performance.
Synopsis:
It's six months later, the casino is up and running, but Marty and Wendy are fighting for control of the...
[More]
Critics Consensus:
Big Mouth
's fourth season is another tour de force of empathetic cringe comedy that manages to get even better by finally giving Missy the storyline she deserves.
Synopsis:
On the brink of eighth grade, the friends contend with summer camp torments, shady alter egos, new make-out frontiers and...
[More]
Critics Consensus:
Sharp and singular,
Better Things
just keeps getting better.
Synopsis:
The story of Sam Fox, a single mother and working actor with no filter trying to raise her three daughters...
[More]