---
Best-Reviewed Horror Movies 2016
From supernatural happenings to bloodthirsty killers, these spooky flicks earned praise – and a fair number of shivers – from the critics.
The order of the list reflects the scores as of December 31, 2016, but the number displayed on the Adjusted Tomatometer may change as more reviews keep getting added after the end of the year.
#1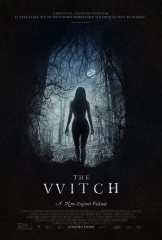 Critics Consensus:
As thought-provoking as it is visually compelling,
The Witch
delivers a deeply unsettling exercise in slow-building horror that suggests great things for debuting writer-director Robert Eggers.
Synopsis:
In 1630 New England, panic and despair envelops a farmer, his wife and their children when youngest son Samuel suddenly...
[More]
#2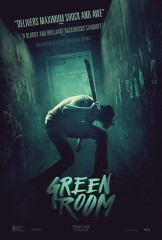 Critics Consensus:
Green Room
delivers unapologetic genre thrills with uncommon intelligence and powerfully acted élan.
Synopsis:
Members (Anton Yelchin, Alia Shawkat) of a punk-rock band and a tough young woman (Imogen Poots) battle murderous white supremacists...
[More]
#3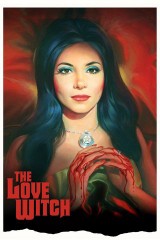 Critics Consensus:
The Love Witch
offers an absorbing visual homage to a bygone era, arranged subtly in service of a thought-provoking meditation on the battle of the sexes.
Synopsis:
Elaine (Samantha Robinson), a beautiful young witch, is determined to find a man to love her. In her gothic Victorian...
[More]
#4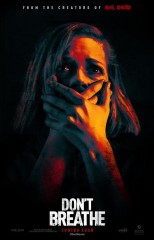 Critics Consensus:
Don't Breathe
smartly twists its sturdy premise to offer a satisfyingly tense, chilling addition to the home invasion genre that's all the more effective for its simplicity.
Synopsis:
Rocky (Jane Levy), Alex and Money are three Detroit thieves who get their kicks by breaking into the houses of...
[More]
#5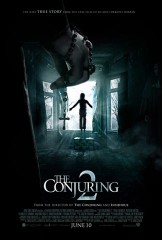 Critics Consensus:
The Conjuring 2
can't help but lose a bit of its predecessor's chilly sting through familiarity, but what remains is still a superior ghost story told with spine-tingling skill.
Synopsis:
In 1977, paranormal investigators Ed (Patrick Wilson) and Lorraine Warren come out of a self-imposed sabbatical to travel to Enfield,...
[More]