---
Best-Reviewed Dramas 2016
Focusing on themes as diverse as sexual identity, family relations, race, and adolescent isolation, the best dramas of 2016 include a few buzzworthy titles and a couple of overlooked surprises.
The order of the list reflects the scores as of December 31, 2016, but the number displayed on the Adjusted Tomatometer may change as more reviews keep getting added after the end of the year.
#1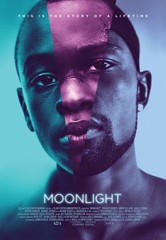 Critics Consensus:
Moonlight
uses one man's story to offer a remarkable and brilliantly crafted look at lives too rarely seen in cinema.
Synopsis:
A look at three defining chapters in the life of Chiron, a young black man growing up in Miami. His...
[More]
#2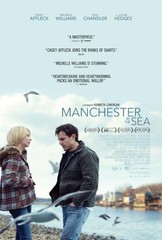 Critics Consensus:
Manchester by the Sea
delivers affecting drama populated by full-bodied characters, marking another strong step forward for writer-director Kenneth Lonergan.
Synopsis:
After the death of his older brother Joe, Lee Chandler (Casey Affleck) is shocked that Joe has made him sole...
[More]
#3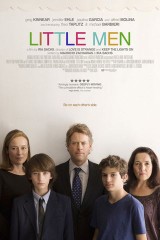 Critics Consensus:
Little Men
takes a compassionate look at the ways in which adult problems impact childhood friendships -- and offers another affecting New York drama from director Ira Sachs.
Synopsis:
Two teens develop a growing friendship in Brooklyn, N.Y., while the feud between their respective parents (Greg Kinnear, Jennifer Ehle)...
[More]
#4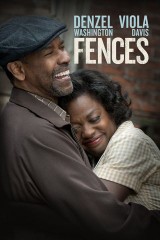 Critics Consensus:
From its reunited Broadway stars to its screenplay, the solidly crafted
Fences
finds its Pulitzer-winning source material fundamentally unchanged -- and still just as powerful.
Synopsis:
Troy Maxson (Denzel Washington) makes his living as a sanitation worker in 1950s Pittsburgh. Maxson once dreamed of becoming a...
[More]
#5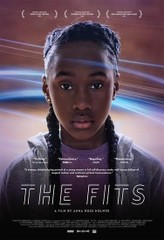 Critics Consensus:
As gripping as it is unique, the thrillingly kinetic
The Fits
marks debuting writer-director Anna Rose Holmer as a singular talent.
Synopsis:
An 11-year-old tomboy (Royalty Hightower) tries to fit in with her peers after joining an all-girl dance team....
[More]