---
Best-Reviewed Documentary Series 2016
Some real life tales are too complex to fit neatly into a two-hour running time, and that's where the documentary TV series comes in. This year's winner chronicles a profound example of the American dream gone awry.
#1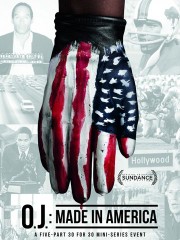 Critics Consensus:
O.J.: Made in America paints a balanced and thorough portrait of the American dream juxtaposed with tragedy and executed with power and skill.
Synopsis:
A look at the rise and fall of sports icon-turned-accused murderer O.J. Simpson. This riveting documentary examines Simpson's 1995 trial...
[More]