(Photo by Weinstein Company/Courtesy Everett Collection)
All Kevin Smith Movies Ranked
The story of Kevin Smith making his first movie starts out like the story of most indie filmmakers following a dream in the '80s and '90s: Maxing out credit cards, risking financial ruin all in sheer tyranny of belief that the majorly groundbreaking screenplay you wrote is your ticket into the business. Smith's story ends differently than most: He actually made it.
'Twas the right time, right place (unlike all those contractors on the Death Star) for Smith's Clerks. Audiences and studios alike were hungry for outsider voices, and the guy from New Jersey holding a scuzzy black-and-white comedy was as outsidery as you can get. Released the same October week in 1994 as Pulp Fiction, Clerks set a new high for those aiming low, and thus the American independent movement of the '90s was born.
Smith's next movie, Mallrats, showed he was serious about giving voice to pop culture nerds, slackers, and stoners, throwing more references to movies and more reverence to comic books, to the point of roping in Stan Lee as a sage, secondary character. Smith had his most promising leap forward in writing and direction with Chasing Amy, and then took on a more aggressive front against the status quo with the iconoclastic Dogma. The organized religion send-up featured a growing cadre of stars willing to yuk it up in Smith's unified Askewniverse (like Matt Damon, Salma Hayek, Alan Rickman, and Chris Rock), with Jason Mewes and Smith himself as Jay and Silent Bob a consistent, comedy presence. (Check out our oral history of Jay and Silent bob with Smith.)
The two characters were upgraded to lead status with Jay and Silent Bob Strike Back, before Smith returned to his roots in Jersey Girl and Clerks II. With the Judd Apatow style changing the comedy landscape, Smith stuck his own thumb into the pie, mixing extreme raunchiness and sweet sincerity in Zack and Miri Make a Porno.
The 2010s began with Cop Out, a failed stab at Hollywood big-budget action filmmaking, and an experience Smith now openly derides. Red State just edged by with enough critics for a Fresh rating, and would begin a 3-movie string operating in horror. Tusk has its defenders. Yoga Hosers definitely does not. For his latest, Jay and Silent Bob Reboot, Smith hit the streets, doing roadshow screenings with Q&As city by city. Not only did that bring together his fans in community, but also played up Smith's strengths as a world-class raconteur, whose gift of gab has helped him create an empire of podcasts and review shows, overshadowing his directing career in recent years. His next movie is horror-comedy Killroy Was Here, scheduled for a 2020 Fall release. Before then, take a look back on all Kevin Smith movies ranked by Tomatometer!
#13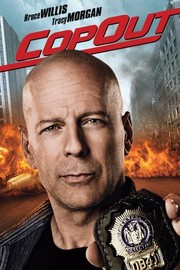 Critics Consensus:
Cop Out is a cliched buddy action/comedy that suffers from stale gags and slack pacing.
Synopsis:
Bruce Willis and Tracy Morgan team up for the Warner Bros. police buddy movie Cop Out in this Kevin Smith-directed...
[More]
#12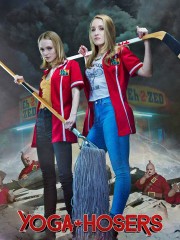 Critics Consensus:
Undisciplined, unfunny, and bereft of evident purpose, Yoga Hosers represents a particularly grating low point in Kevin Smith's once-promising career.
Synopsis:
15-year-old yoga-nuts Colleen Collette and Colleen McKenzie love their smart phones and hate their after school job at Manitoban convenience...
[More]
#11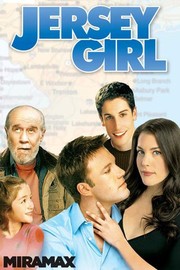 Critics Consensus:
A surprisingly conventional romantic comedy from Kevin Smith, Jersey Girl is warm but often overly sentimental.
Synopsis:
Ollie Trinke is at the top of his game. A smooth, Manhattan music publicist, Ollie has just married the love...
[More]
#10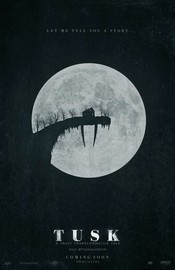 Critics Consensus:
Tusk is pleasantly ridiculous and charmingly self-deprecating, but that isn't enough to compensate for its thin, overstretched story.
Synopsis:
Red State director Kevin Smith takes the helm for this horror film starring Justin Long as a podcaster who is...
[More]
#9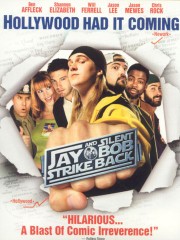 Critics Consensus:
Fans can expect a good laugh as the cast from Smith's previous films reunite for Jay and Silent Bob's last bow. The loose plotting and crude language may be too much for others though.
Synopsis:
Once upon a time in a galaxy very, very close to New Jersey Jay and Silent Bob stumble upon something...
[More]
#8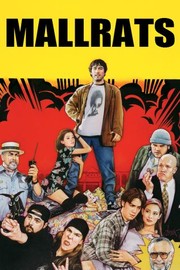 Critics Consensus:
Mallrats colorfully expands the View Askewniverse, even if its snootchie has lost a few of the bootchies boasted by its beloved predecessor.
Synopsis:
Kevin Smith's follow-up to his unexpected hit Clerks details the pointless story of T.S. (Jeremy London) and Brodie (Jason Lee),...
[More]
#7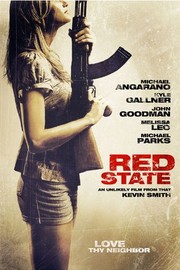 Critics Consensus:
Red State is an audacious and brash affair that ultimately fails to provide competent scares or thrills.
Synopsis:
Red State unfolds in a small town dominated by a fundamentalist preacher, Abin Cooper. It tells the story of three...
[More]
#6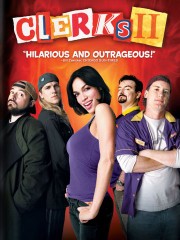 Critics Consensus:
Clerks II dishes up much of the graphic humor and some of the insight that made the 1994 original a cult hit.
Synopsis:
The continuing tale of Dante and Randal, two slackers who find that life must change now that they are in...
[More]
#5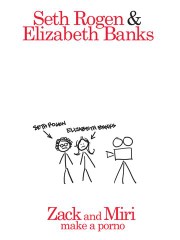 Critics Consensus:
Zack and Miri Make a Porno is a modest success for Kevin Smith, due in large part to the charm of Seth Rogen and Elizabeth Banks.
Synopsis:
Lifelong friends and roommates Zack and Miri are facing hard times and a mountain of debt. When the electricity and...
[More]
#4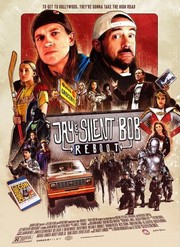 Critics Consensus:
Fan-focused to a fault, Jay & Silent Bob Reboot tries to mock the same audience nostalgia it's mining -- and pulls it off often enough to satisfy the faithful.
Synopsis:
The stoner icons who first hit the screen 25 years ago in CLERKS are back! When Jay and Silent Bob...
[More]
#3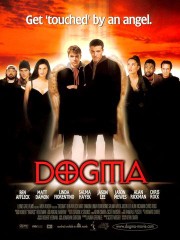 Critics Consensus:
Provocative and audacious, Dogma is an uneven but thoughtful religious satire that's both respectful and irreverent.
Synopsis:
The latest battle in the eternal war between Good and Evil has come to New Jersey in the late, late...
[More]
#2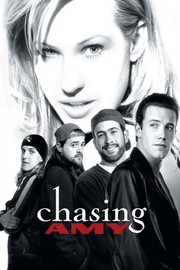 Critics Consensus:
Although Chasing Amy's depiction of queer sexuality is frustratingly clumsy, it handles an array of thorny themes with a mixture of sensitivity, raw honesty, and writer-director Kevin Smith's signature raunchy humor.
Synopsis:
After a pair of films about hipster slackers, the work of writer-director Kevin Smith matured and gained critical respect with...
[More]
#1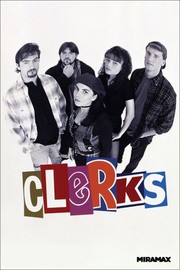 Critics Consensus:
With its quirky characters and clever, quotable dialogue, Clerks is the ultimate clarion call for slackers everywhere to unite and, uh, do something we guess?
Synopsis:
When Dante Hicks (Brian O'Halloran) is reluctantly put in charge of the Quick Stop market on his day off, he...
[More]