This week, the Weekly Ketchup departed from our regular Friday schedule, because of San Diego Comic-Con and all of the extra big news that it brought forth throughout the weekend. First, we ran a special pre-SDCC Weekly Ketchup on Wednesday, and today, you get a bonus post-SDCC Weekly Ketchup! This edition brings you another ten headlines from the world of film development news (those stories about what movies Hollywood is working on for you next). Included in the mix this time around are stories about such titles as Blair Witch, Captain Marvel, Detective Pikachu, My Little Pony: The Movie, and Pepe Le Pew.
---
POKEMON GO CRAZE GETS DETECTIVE PIKACHU GREENLIT
DC and Marvel both had big panels this year (after Marvel took last year off), but neither made any big announcements about new movies (that we didn't already know about). The biggest news actually came on Wednesday afternoon, just before the doors opened to the San Diego Comic-Con preview night, from Legendary Entertainment, the company behind Christopher Nolan's Dark Knight trilogy, Watchmen, Godzilla, and Warcraft. The latter's disappointing U.S. box office may have derailed its franchise potential, so Legendary was on the "hunt" for another videogame franchise, and they appear to have found it just as Pokemon Go is gripping the world in a "gotta catch 'em all" frenzy. Legendary Entertainment has announced that they are partnering with The Pokémon Company to produce the first-ever live action Pokemon movie, an adaptation of the character Detective Pikachu. Rather than centering on Ash, Team Rocket, or other Pokemon hunters, this movie will adapt the 2016 Nintendo 3DS game about a Pikachu who puts on a Sherlock Holmes-style Deerstalker hat, holds a magnifying glass, and solves mysteries like a little yellow Encyclopedia Brown. Although they're calling this movie "live action," Detective Pikachu will almost certainly be a CGI character. Legendary is putting Detective Pikachu on the fast track, aiming to start filming in 2017, but as yet, they haven't announced a director, cast, or even a screenwriter. Speaking of which, at SDCC this week, screenwriter Max Landis (Chronicle, American Ultra) revealed to Collider that he had made a "cute, sweet" Pokemon pitch about a family of hunters, and a Koffing that they find in the woods. As for Detective Pikachu, it's possible we could see it in theaters as soon as 2018, but there's no confirmed release date yet.
---
Fresh Developments From the Con
1. GUERRILA FILM MARKETING 101: THE WOODS IS ACTUALLY THE NEW BLAIR WITCH
Back in February, 2015, it was announced that director Adam Wingard (You're Next, The Guest) had signed with Lionsgate to direct a movie called The Woods. The past 17 months since then went pretty much as expected, with Lionsgate scheduling the movie for September 16, 2016. The first trailer was to be revealed at San Diego Comic-Con around the time that the movie would be screened for Adam Wingard enthusiasts on Friday night, and that did indeed happen, except that fans discovered the movie wasn't called The Woods at all. Nope, the movie that Adam Wingard made turned out to be Blair Witch, the third movie in the franchise started in 1999 by The Blair Witch Project. We're calling this the #1 "Fresh Development" of the week because the film already has a Tomatometer score, and it's 100 percent Fresh (based, admittedly, on 7 reviews). The craziest thing is, a clue was out there all along for anyone who wanted to look for it: the poster for The Woods, which has been around for months, says, "There's something evil hiding," and in the trees above that, you can trace out the five points of the "Blair Witch" symbol.
---
2. SETH ROGEN PROMISES YOU'LL BE INVITED TO SAUSAGE PARTY 2
There are so many different events going on at San Diego Comic-Con (with most press all attending the same panels) that invariably a few interesting stories go relatively unreported. One example was the screening for the new R-rated comedy Sausage Party (8/12/16), where star/producer/cowriter Seth Rogen said the following: "This was the first time we ended a movie with the intention of making another one. We want to make sausage-talking movies for the rest of our lives." Although it's probably obvious that lots of stars and filmmakers would love to make sequels to their films, this was the first time we've heard much about the possibility of a Sausage Party 2. Of course, there are a lot of factors at play, but we at least know that Seth Rogen is indeed interested in making it potentially his next sequel project after this year's Neighbors 2: Sorority Rising. We're calling this one of the top Fresh Developments of this Ketchup because Sausage Party already has a Fresh Tomatometer score of 100 percent.
---
3. 

JUSTICE LEAGUE AND OTHER HOT NEW TRAILERS OUT OF SAN DIEGO COMIC-CON
Movie trailers are, generally, not so much part of the "film development" cycle as they are part of "film marketing." However, if this is a special Weekly Ketchup devoted to the news that came out of San Diego Comic-Con, the column couldn't very well ignore the new trailers. There are several to cover, so let's just get started. Stacked up against each other, based on what was actually shown at SDCC, DC and Marvel might have come out even, but judging just based on what you can actually watch right now, DC Comics might have the win. That's because they revealed nearly three minutes of Justice League (11/17/17), focusing on the sequences where Batman (Ben Affleck) tries to recruit both Aquaman (Jason Momoa) and The Flash (Ezra Miller). Wonder Woman is seen less in that package (though more than Cyborg), but that might be because Warner Bros also dropped the second trailer for next summer's Wonder Woman (6/2/17). Warner Bros also released the latest trailer for The LEGO Batman Movie (2/10/17) at SDCC this weekend. On the other side of the comics world, Marvel did show a Guardians of the Galaxy Vol. 2 package at SDCC, but it's not online yet. So, instead, the only new Marvel movie trailer is the second one for this fall's Doctor Strange (11/4/16), but they also showcased teasers for their upcoming Netflix series Luke Cage, Iron Fist, and The Defenders. As for non-superhero movies, this weekend also gave us our first trailers for Guy Ritchie's King Arthur: Legend of the Sword (3/24/17), xXx: The Return of Xander Cage (1/20/17), the Harry Potter spinoff Fantastic Beasts and Where to Find Them, and Kong: Skull Island (3/10/17), among many others.
---
4. GUARDIANS OF THE GALAXY VOL. 2 IDENTITIES REVEALED
If you're trying to stay completely unspoiled about Guardians of the Galaxy Vol. 2 (5/5/17) — or Thor: Ragnarok, for that matter — you might to avoid reading the rest of this story. The obvious "biggest" mystery left unresolved in Guardians of the Galaxy was the identity of Star-Lord's (Chris Pratt) father, and in the last two years, director James Gunn has tiptoed around revealing any hard details. This has also led to a lot of fun speculation, including such potential Star-Daddies as Thanos, Yondu, The Collector, Adam Warlock, Starfox, and Starhawk. As this was the last SDCC before the movie comes out next May, it was the right time for a few big reveals. Probably the biggest of them was confirmation that the character Kurt Russell was brought on board to play is Star-Lord's dad — and also, Ego the Living Planet. The Lee/Kirby years gave us a lot of crazy Marvel characters, but one of the craziest was Ego, who, like his subtitle suggests, was literally a huge living planet, complete with a gigantic purple talking face. Having said that, the movie version of Ego won't be exactly the same, since Ego obviously took some sort of human form and met Star-Lord's mother. Director James Gunn made a rather lengthy Facebook post about Ego, including lots of other details to explain some of this. Marvel also offered more information on another "cosmic" movie this weekend, namely Thor: Ragnarok (11/3/17), which the studio all but confirmed will touch upon the Planet Hulk storyline. How do we know that?  Because the studio showed off the "gladiator" armor that Hulk wore during that story, and it's directly from the set of Thor: Ragnarok. So, yes, someday you're going to see Mark Ruffalo's Hulk in a red mohawk helmet, wielding a huge battle axe. This is the crazy movie world we live in now. Thor: Ragnarok is being directed by Taika Waititi (codirector of What We Do in the Shadows).
---
5. BRIE LARSON TO BLAST INTO THEATERS AS CAPTAIN MARVEL IN 2019
Nearly two months ago, the top story in the Weekly Ketchup was the news that Brie Larson was in talks with Marvel Studios to be their Captain Marvel (Marvel's Carol Danvers, not DC's Shazam). Even so, anticipating their big event at SDCC this past weekend, Marvel took the opportunity to officially confirm what many fans thought they already knew. (And frankly, the SDCC bump probably made this bigger news for most people who hadn't heard about it in early June). Nothing else new was really announced, such as who will be directing Captain Marvel, though it's possible that the studio might have thought they would be ready to make the announcement as they were preparing for SDCC. What we do know is that Marvel has scheduled Captain Marvel for release on March 8, 2019. However, it's possible/likely that Brie Larson will make her debut as Captain Marvel in an earlier film, with Avengers: Infinity War Part I (5/4/18) being the most likely candidate.
---
6. MICHONNE FROM THE WALKING DEAD JOINS MARVEL'S BLACK PANTHER
Marvel Studios still has one more movie this year (Doctor Strange, 11/4/16), and then three next year: Guardians of the Galaxy Vol. 2 (5/5/17), Spider-Man: Homecoming (7/7/17), and Thor: Ragnarok (11/3/17). Those first two recently wrapped filming, and the the other two are currently filming, but Marvel is a non-stop movie magic machine, so that means there's a fifth film they're currently preparing. That honor this weekend went to Black Panther (2/16/18), which was able to make a big cast announcement at SDCC, plus offer details about two of the actors who had already been cast. The newest Black Panther cast member is Danai Gurira, who most people know as Michonne from TV's The Walking Dead. Gurira will be playing Okoye, the leader of the Dora Milaje, who in the fictional kingdom of Wakanda serve as both T'Challa's personal bodyguards and potential future queens. Gurira joins Lupita Nyong'o as Nakia, described as T'Challa's romantic interest (though her story might be a bit more complicated than that). Also, we now know that Michael B. Jordan will be playing Erik Killmonger, who will be the film's main villain (though not necessarily the only one, as Klaw, played by Andy Serkis, will probably be in the movie as well). T'Challa, AKA Black Panther himself, will of course be played by Chadwick Boseman, who made the news this week for another, completely unrelated movie, when he sold a pitch to Paramount Pictures based on the life of Reverend Jeffrey Brown, who worked to fight gang violence in Boston. Boseman, who is producing and cowriting the film, will play Reverend Brown.
---
7. 

SUICIDE SQUAD STAR MARGOT ROBBIE MAKES NEW DEAL FOR SOME BAD MONKEYS
One of the oldest "movie deal" schemes in the books is the idea of making your stars their next big deal just before their next movie comes out (just in case the presumed hit isn't so much a hit). Having said that, Suicide Squad (8/5/16) is probably as close to a sure thing this year as most filmmakers are likely to get, with some pundits predicting a new August box office record in the $125 million range (!). Margot Robbie, who caught her big break in Martin Scorsese's The Wolf of Wall Street, headlined this month's The Legend of Tarzan, and co-stars in Suicide Squad as Joker's sassy gal pal Harley Quinn, is arguably already a big deal, but that didn't stop her from announcing a new project two weeks ahead of Suicide Squad's release. Robbie has made a deal with Universal Pictures to produce and star in an adaptation of the 2007 Matt Ruff novel Bad Monkeys. Much like her Harley Quinn character (who is also expected to get a solo spinoff movie from Warner Bros), Robbie will be playing a woman held in a prison's psychiatric wing, where she is regularly questioned about the murder she was arrested for, despite her claims that she belongs to a secret organization called the "Department for the Final Disposition of Irredeemable Persons" (aka the "Bad Monkeys").
---
8. POP STAR SIA JOINS THE VOICE CAST OF MY LITTLE PONY: THE MOVIE
Pop singer Sia, who's famous for always wearing masks or wigs that obscure her face, has landed another new gig where people won't see her face. Sia signed with Lionsgate and Hasbro to provide the voice of a pony pop star named Songbird Serenade in next year's My Little Pony: The Movie (10/6/17). Sia will also provide the movie with two new original songs. And like Sia herself, the face of Songbird Serenade will be obscured by long pony bangs. Sia is the latest to join a voice cast that also includes Emily Blunt, Kristin Chenoweth, Taye Diggs, Michael Pena, and Liev Schreiber.
---
Most Rotten Idea from the Con
1. SERIAL "BAD ROLE MODEL" PEPE LE PEW STILL GETTING HIS OWN MOVIE
There are just some pop culture icons from decades ago that have not aged well at all. Take the Looney Tunes character Pepe Le Pew, for example: his entire raison d'etre (to use some actual French) was to chase female cats around, attempting to, at best, sexually harass them, and at worst, well, let's not go there. In the 1940s and 1950s, that sort of behavior might have seemed cute to (then) contemporary audiences, but today, it's straight up creepy. Even so, someone at Warner Bros apparently thinks a new Pepe Le Pew movie is still a great idea, so, here we are with this week's Rotten Idea. Screenwriter Max Landis revealed that he is currently working on said film at the same SDCC where he revealed that he had once pitched an idea for a Pokemon movie (which wasn't picked up, as we also mentioned up above). Warner Bros is also actively developing a movie based on Speedy Gonzales.
This week, the Weekly Ketchup is departing from our regular Friday schedule because of San Diego Comic-Con, and all of the extra big news that it will bring throughout the weekend.  So today, you get a "pre-SDCC" Weekly Ketchup!  This edition brings you nine headlines from the world of film development news (those stories about what movies Hollywood is working on for you next). Included in the mix this time around are stories about such titles as Ghostbusters 2, Star Trek 4, a remake of Cooley High, and Edgar Wright's Shadows.
---
THE DIVERGENT SERIES ASSIGNED TO A NEW FACTION: DIRECT-TO-TV
When film historians tell the story of the first 15 or so years of the 21st century, at least one chapter is likely to be dedicated to the "YA" fad. The movie business is by nature cyclical, but this particular wave started and seemingly has ended all within the course of eight years. It was only in 2008 that the first Twilight movie was released (the last in 2012), and The Hunger Games spanned four movies, one a year from 2012 to 2015.  Those two mega-successful franchises (both from Lionsgate or subsidiary Summit Entertainment) are the rare exceptions to a rule that was much more demonstrated by box office disappointments (The Host, Beautiful Creatures, I Am Number Four, The Giver, The Mortal Instruments, etc). Until this March, the Divergent series seemed like it would be another four-films-adapting-three-novels genre success for Lionsgate. The franchise starring Shailene Woodley kept dropping, both in box office and critical reception. Even so, it was presumed by most that Lionsgate would continue their sad march towards a Divergent series wrap up. The fourth movie, Divergent Series: Ascendant, even had a release date of June 9, 2017, up against both World War Z II and Universal's next reboot of The Mummy, starring Tom Cruise. Well, according to Variety this week, Lionsgate is changing course at the last moment, negotiating for The Divergent Series: Ascendant to be made into a "TV movie" that would then lead to a Divergent spinoff TV series (probably using different characters). It sounds like there are still many unknown variables, such as which of the "movie stars" will also reprise their roles in the "TV movie." Shailene Woodley, who got her start in TV (Secret Life of the American Teenager) might be likely to return, but Ansel Elgort and Theo James might not. As for what channel Divergent Series: Ascendant will be produced for, we still don't know yet. However, Starz seems the most obvious candidate since that network was just acquired by Lionsgate three weeks ago for $4.4 billion (ie, Lionsgate might have known they were doing this at the time). So, what do the fans think?  Is Divergent going direct-to-TV the final death knell in the "YA novel adaptation" fad?
---
Fresh Developments This Week
1. 

DESPITE OPENING AT #2, THE GHOSTBUSTERS REBOOT WILL STILL GET A SEQUEL
When it comes to sequels, the math varies depending upon a few different factors, but the most obvious one is budget.  The $46 million opening weekend of the Ghostbusters reboot, for example, would have been an obvious "franchise starter" for a movie on a $40 million budget.  However, that movie was a special effects extravaganza, with a budget in the $144 million range. One of Sony Pictures' executives confirmed soon after the box office numbers came out that, yes, they are still committed to making more Ghostbusters movies in the near future. Sony President of Worldwide Distribution Rory Brue specifically said, "I expect Ghostbusters to become an important brand and franchise… While nothing has been officially announced yet, there's no doubt in my mind it will happen." As for what the next Ghostbusters sequel might involve, the reboot has a scene after the credits that pretty much tells us. And we can almost certainly expect that the four female stars (Leslie Jones, Melissa McCarthy, Kate McKinnon, and Kristen Wiig) are probably already signed (or in negotiations) for the sequel as well (and probably director Paul Feig, too). One actor who might be tougher to confirm is Chris Hemsworth — along with his Marvel committments, it's sounding like he will continue to be quite busy because…
---
2. 

STAR TREK 4 (OR 14) CONFIRMED… INCLUDING CHRIS HEMSWORTH AS KIRK'S DAD?
Earlier this year, it was confirmed that the "official" designation for the new timeline that started in the 2009 Star Trek reboot is "Kelvin." That name comes from the ship that was destroyed by the time travelling baddies in the beginning of that film (if that's a spoiler to you after seven years, well, you probably shouldn't be reading any of this). One of the crewmen on the Kelvin was George Kirk, played by Chris Hemsworth, who of course was the father of the future Captain James Tiberius Kirk (Chris Pine). Kirk's father dying so young was one of the more character-oriented changes in the Kelvin timeline (along with, you know, the entire planet Vulcan being destroyed), and this week's news indicates we haven't seen the last of him. Paramount Pictures, Skydance, and Bad Robot have announced the fourth/fourteenth Star Trek movie, and one of the stars will be… Chris Hemsworth as Kirk's dad. The announcement doesn't explain exactly how that happens, but calls him "a man he [James T. Kirk] never had a chance to meet, but whose legacy has haunted him since the day he was born." Time travel probably is the most obvious explanation for how this will all go down (whole books could be written about time travel in Star Trek), but there are other possibilities. One other detail was revealed about Star Trek 4 this week, namely a confirmation from J.J. Abrams that Pavel Chekov, played by the recently late Anton Yelchin, will not be recast, saying, "There's no recasting. I can't possibly imagine that, and I think Anton deserves better."  There's no release date for the 4th/14th Star Trek movie yet, but given the 3-4 years between the films recently, we can guess at a target window of either 2019 or 2020.
---
3. 

BROOKLYN DIRECTOR TO ADAPT PULITZER PRIZE WINNING NOVEL THE GOLDFINCH
This week, we're giving you two editions of The Weekly Ketchup, because of the anticipated deluge of news coming out of San Diego Comic-Con. If there's going to be one story that sort of exemplifies the difference between this first column, and the second, it's this one (in a few ways). In 2014, after taking 11 years off, author Donna Tartt came back with her third novel, The Goldfinch, and was rewarded with the Pulitzer Prize for fiction. The Goldfinch is a sprawling, decades-long American epic with elements including terrorism, art theft, and alcholism (basically, it's a lot like Great Expectations) — in other words, it's a little different from the comic book movies we'll hear about this week. Warner Bros has had the film rights to The Goldfinch since 2014, and this week, we learned that the studio is now in talks with director John Crowley for him to make The Goldfinch his next film after last year's award-winning drama Brooklyn. If he signs on, Crowley will be working from a screenplay adaptation by screenwriter Peter Straughan (cowriter of Frank, Tinker Tailor Soldier Spy).
---
4. DREAMWORKS' BIG PLANS FOR 2019: SHREK 5 AND EDGAR WRIGHT'S SHADOWS
The traditional "trades" are still out there covering the film business, but every once in a while they do something that reminds us they're still not fully caught up with the era of "social media." For example, Variety and The Hollywood Reporter still sometimes "bury the lede," nestling the most interesting tidbits in much longer, seemingly less important articles or profiles. One example happened this week when The Hollywood Reporter ran a story about Jeffrey Katzenberg's future, following the acquisition of DreamWorks Animation by Universal earlier this year. Sort of halfway through, you'll find one sentence about the year 2019, during which DreamWorks Animation will release Shrek 5 and the movie now known as Shadows. We've covered both of those movies in the Weekly Ketchup in recent weeks and months, but the news that they are now "only" three years away is still big. There's not much to say about Shrek 5 (except maybe that it now sounds more like a sequel, and less like a reboot, as once suggested). The movie called Shadows definitely does require a bit more explanation, though. The film, first announced last November, will mark the animation debut of fan-favorite director Edgar Wright (Shaun of the Dead, Hot Fuzz). DreamWorks has long been wanting to do an animated movie involving the concept of "shadows," dating back to their ambitious Me and My Shadow from several years ago, and Edgar Wright's Shadows is an extension of that.
---
5. DAKOTA FANNING TO STAR IN SYLVIA PLATH'S THE BELL JAR FOR DIRECTOR KIRSTEN DUNST
Kirsten Dunst is now preparing to make her feature film debut as director after directing two short films in 2007 and 2010, and she's sort of swinging for the fences with an independent remake of Sylvia Plath's The Bell Jar, previously adapted as a film in 1979 starring Marilyn Hassett and Jameson Parker. Originally published under a pseudonym, The Bell Jar was the only novel written by poet Sylvia Plath– she committed suicide a few months after The Bell Jar was published in 1963 — and is now interpreted as a roman à clef (a work of fiction based mostly on real events), as both the main character and Plath herself struggled with similar psychological issues. Dakota Fanning (who will turn 23 next year) will star as the novel's central character, Esther Greenwood, a young woman whose potential future as a promising writer is rocked by her own struggles with mental health. Independent production of Dunst's adaptation is expected to start in early 2017, possibly aiming for a debut at the Sundance Film Festival in January, 2018.
---
6. 

RAPPER/ACTOR COMMON TO PRODUCE AND STAR IN A REMAKE OF COOLEY HIGH
Few decades were as rife with nostalgia as the 1970s (mostly for the 1950s and early 1960s). Full discussion of the "why" would require much, much more discussion, but it was probably partially due to how quickly American life had changed in 10 or so years from, say, 1962 to 1972. A few examples of this nostalgia in the 1970s were Happy Days, Laverne & Shirley, and at the movies, American Graffiti and Animal House. Another such film (which is arguably not as popular today as its competition) was 1975's Cooley High, about a group of African American best friends living in Chicago in 1964. Produced for under a million dollars, Cooley High was both a box office success ($13 million) and a hit with critics (82 percent on the Tomatometer). MGM  is the studio most known for remakes than any other these days (such as Poltergeist, Hercules, RoboCop, and the upcoming Ben-Hur, The Magnificent Seven, and Going in Style), and now, it's also planning a remake of Cooley High, working with rapper-turned-actor Common, who will produce the remake as well as costar (probably as one of the teachers). It's also possible Common might contribute at least one song to the score. As for why Cooley High, and why now? Reportedly, the producers felt that a new Cooley High would be "a timely project in light of the racial unrest that has followed several high-profile shootings throughout the country."
---
2.

SILICON VALLEY/DEADPOOL STAR T.J. MILLER TO VOICE LEAD IN EMOJIMOVIE: EXPRESS YOURSELF
Although it was great that The LEGO Movie was over-the-top fun and creative in its adaptation of the titular toys, the bad news was that its success unsurprisingly inspired lots of other studios and producers to try to mine gold from traditionally non-narrative properties. One example is the "Emoji," i.e. the little smiley faces and icons you can attach to texts and Facebook posts. To that end, Sony Pictures put an animated movie called EmojiMovie: Express Yourself into fast production, aiming for a release date next summer on August 11, 2017. And now, we know who will be providing that movie the voice for its lead character. T.J. Miller, who is probably best known for either costarring in Deadpool, or in HBO's Silicon Valley, will provide the voice of a "meh" Emoji named Gene who finds himself conveying other emotions (because of a software glitch). EmojiMovie: Express Yourself will be directed by Anthony Leondis, whose previous films included Igor (Rotten at 36 percent) and the direct-to-video sequel Lilo & Stitch 2: Stitch Has a Glitch (also Rotten at 40 percent).
---
1. R.I.P. GARRY MARSHALL (1934-2016)
Obviously, beloved celebrities and filmmakers die every year, but 2016 seems particularly rough so far. We lost another of Hollywood's most popular filmmakers this week, with the news that Garry Marshall died at the age of 81 from complications from pneumonia following a recent stroke. Marshall was a triple threat, working as a film director/writer, one of the most successful TV producer/showrunners ever, and also as a frequent comedian and actor. This included the rare feat of becoming something of a center of a "Marshallverse," an ever expanding circle of stars and creators who all had deep ties early in their careers to Marshall. We can arguably thank him for the careers of director Ron Howard (from Happy Days), Robin Williams (from Mork & Mindy), Penny Marshall (his sister, but also his Laverne & Shirley star), and even Julia Roberts (who had her first major hit movie with Pretty Woman). Critically, Marshall's last 25 years have been a little rough, but many of his Rotten movies were, admittedly, "barely" Rotten, right in the 50-59 percent range. The "Garry Marshall problem" might simply have been that he made the sort of broad appeal, warm-and-fuzzy comedies that audiences tended to embrace more than critics did. In recent years, Marshall had turned most of his energy towards his own mini-genre of holiday comedies: Valentine's Day, New Year's Eve, and Mother's Day.  Sure, none of them earned above 18 percent on the Tomatometer, but we're still going to miss reporting on what holiday he might have adapted next.  R.I.P. Garry Marshall.
In a world…where Jeff Daniels knows how everybody likes their eggs in the morning? After the last Divergent movie's reveal of nonstop surveillance, we spoke with Allegiant's Shailene Woodley, Theo James, Naomi Watts, Octavia Spencer, Zoe Kravitz, and Miles Teller on what embarrassing private behavior The Jeff's fast-forwarding through. Also, Grae gets compared to Janet Reno.

This week at the movies, we've got teenage rebels (The Divergent Series: Allegiant, starring Shailene Woodley and Miles Teller) and a heartsick mother (Miracles from Heaven, starring Jennifer Garner and Martin Henderson). What do the critics have to say?
---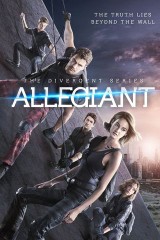 The critical knock on the Divergent franchise has tended to be that it's little more than a second rate Hunger Games, and while that assessment might seem reductive to its legion of teenage fans, it essentially holds true for the latest chapter. Critics say Allegiant — in which a band of teenage revolutionaries, led by Tris Prior (Shailene Woodley), escapes post-apocalyptic Chicago, only to discover a eugenics proponent leading a community on the outskirts  — is top-heavy with exposition and special effects, stranding its talented cast in a place-holding installment that's unlikely to lure any newbies to the series.
---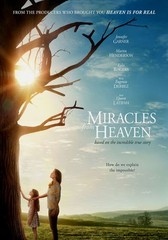 Even though it's based on a true story, Miracles from Heaven is the kind of thing you've seen before; it's the story of a mother who refuses to give up hope, even after her daughter has been diagnosed with a rare, untreatable disease. What elevates this faith-based drama, critics say, is the committed, commanding performance of Jennifer Garner, who lends urgency to a film that could have otherwise been merely a collection of melodramatic clichés.
---
What's Hot on TV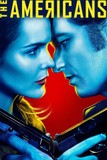 With its fourth season, The Americans continues to deliver top-tier spy drama while sending its characters in directions that threaten to destroy their freedoms – and their lives.
---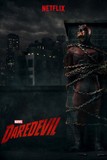 Bolstered by some impressive action, Daredevil keeps its footing in Season two, even if the additions of Punisher and Elektra can't quite fill the void left by Wilson Fisk.
---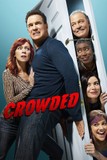 A talented cast is left with no room to flourish in Crowded, a misfire whose dated feel is compounded by a pronounced lack of laughs.
---
Also Opening This Week In Limited Release
Also opening this week in limited release:
In Divergent, the post-apocalyptic world divides all of its inhabitants into one of five factions in order to promote a peaceful existence: Erudite (intelligent), Abnegation (selfless), Dauntless (brave), Candor (honesty), and Amity (peaceful).
Grae Drake administers a very scientific test to Shailene Woodley, Theo James, Ansel Elgort, Tony Goldwyn, Ashley Judd, Mekhi Pfeiffer, Maggie Q, Jai Courtney, Miles Teller, Ben Lloyd-Hughes, and Christian Madsen.