Join us weekly as Rotten Tomatoes reports on what's indie features are streaming. From promising releases by new voices to experimental efforts from storied filmmakers – or perhaps the next indie darling to go the distance for end-of-year accolades – we will break it all down for you here each week.
---
For the foreseeable future, the specialty box office and all theatrical releases will be on hold as we all make efforts to socially distance ourselves and reduce the spread of the COVID-19 coronavirus. With that in mind, we have reshaped our Indie Fresh List. This week we have a hip-hop doc, a holocaust drama, and a gripping doc about a catastrophic urban fire. In our Spotlight section, we bring back the familial horror-drama Relic, including a new interview with the film's director. In our Indie Trailer section, we have new clips from films starring Ethan Hawke, The Killing of A Sacred Deer's Barry Keoghan, and Jeff Daniels.
---
Streaming This Weekend
---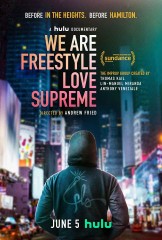 We might as well call this the summer of Miranda. After an explosive debut of the original Broadway production of Hamilton on Disney+ this week, Lin-Manuel Miranda returns with the once-postponed Freestyle Love Supreme documentary for Hulu. In our recent chat with him, the Hamilton and In the Heights creator mentioned how influential this hip-hop improv group was on his composition style. The new documentary, which premiered earlier this year at the Sundance Film Festival, details how the group rose from the basement of the Drama Bookshop in NYC to an eventual run on the Broadway stage. Alongside Miranda, the documentary features interviews with long-time collaborators, future Hamilton and In the Heights alumni, and behind-the-scenes candid moments from the group's 17-year plus history. "We Are Freestyle Love Supreme not only dives into the origin story of the group, it helps you get to know every single member. A must watch for fans of Lin-Manuel Miranda," according to Tessa Smith of Mama Geeky.

Available to stream July 17 on Hulu. 
---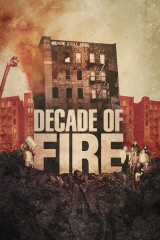 The documentary Decade of Fire offers an in-depth examination of an untold piece of American urban history, when the South Bronx was frequently on fire during the 1970s. Nearly a quarter-million people were abandoned by their government and displaced as their close-knit, multiethnic neighborhood burned to the ground, reducing the once-thriving community to rubble. With the help of survivors, director Vivian Vázquez Irizarry and other community leaders chronicle the story of how they banded together amidst tragedy and strove to rebuild their community, aided only by their self-determination. "Well-researched, engaging, and due to the involvement of Irizarry [the film is] a strikingly personal [and] moving portrait of a community united against systemic oppression," writes Christina Smith for Nonfics.

Available to rent or buy now on FandagoNow, Amazon, iTunes, and Google Play.
---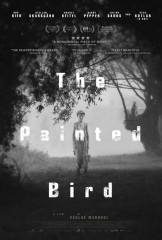 This quiet drama adapted from Jerry Kosinski's famed eponymous novel is short on exposition but provides a detailed depiction of the Holocaust with unflinching accuracy. A darling of the fall film festival circuit in 2019, it was a shortlisted selection for the Czech Republic at the 2020 Academy Awards. "As this never-named child encounters monster after monster, he ages before our eyes, but the cumulative effect of the relentless savagery to which he's subjected functions in the end as a hardcore affirmation of the resilience of the human spirit," writes Alistar Harkness for The Scotsman.

Available to rent or buy July 17th on Vudu and Google Play.
---
Available on VOD – Spotlight Pick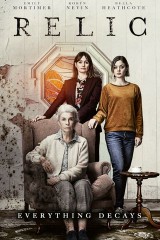 Natalie Erika James' debut horror film Relic screened at the Sundance Film Festival earlier this year, and critics and attendees raved about the haunting tale centered on a family mystery. "One of the knock-out horror films of the year. It is relevant and vital to an understanding regarding dementia, from a multitude of perspectives. This is a film that not only horror fans will enjoy, and everyone should see," wrote Stephanie Archer of Film Inquiry. Starring Emily Mortimer, the film follows a woman and her daughter as they try to unravel the mystery behind the disappearance of her elderly and widowed mother. Upon returning to the secluded family home, the pair quickly discovers a sinister presence haunting the house and taking control of the matriarch. We sat down for a chat with James, who broke down what it was like to work with Mortimer, her Sundance debut, and what she has been watching.

Jacqueline Coley for Rotten Tomatoes: What was it like screening your film at Sundance for the first time? 

Natalie Erika James: The whole experience was surreal and a bit manic, but it was brilliant to celebrate with the cast and creative team. To be honest, sitting through our first Sundance screening was both euphoric and torturous. I find it difficult to watch my own work without enough distance. There is something very exposing about it. I felt the biggest release of tension when the end credits began.

RT: Relic is a film that leans into the horrors of real life over the fantastical. Why do you think that's more terrifying than "boogeyman" horror. 

James: It feels natural that horror drawn from real life would feel more terrifying to us because the menace exists beyond the world of the film. If you can recognize yourself in the character on-screen's experience, then usually the horror leaves a deeper impression.

RT: Talk about getting Emily for your first feature, and what the best part was about working with her.


James: Emily is an absolute wonder. I was blown away by her talent — her insights and instincts were always on point. She also has the rare quality of someone who is always gracious and upbeat, and yet hilariously irreverent and real. I think the whole crew was smitten with her from day one.

RT: What is on your "Indie Fresh List?"

James: Saint Maud by Rose Glass; stunning performances and sinister allure and intimacy — wow. Vivarium by Lorcan Finnegan, an absurdist, cerebral horror used as social commentary — my favorite. I've never been so freaked out by a child onscreen. We Are little Zombies by Makoto Nagahisa is endlessly imaginative and charming with just enough satirical bite.

Relic is available to rent now on Vudu, Amazon, Google Play, iTunes. 
---
Along with…
---
New Indie Trailers
---
The Shadow of Violence (2019) 94% 
A gritty Irish thriller starring Barry Keoghan follows a boxer who gets caught up in a murder.
---
Tesla (2020) 58%
Ethan Hawke plays famed inventor Nikola Tesla.
---
Guest Artist (2019) 63%
A down-on-his-luck alcoholic playwright (Jeff Daniels) travels to a small town and befriends an eager aspiring writer.
---
Thumbnail image by IFC Films
---
Like this? Subscribe to our newsletter and get more features, news, and guides in your inbox every week.