Join us weekly as Rotten Tomatoes reports on what's opening, expanding, and coming to the specialty box office. From promising releases from new voices to experimental efforts from storied filmmakers – or perhaps the next indie darling to go the distance for end-of-year accolades – we will break it all down for you here each week in Fresh Indie Finds. 
---
This week at the specialty box office, we have a rom-com, a romantic drama, and a sex comedy about people with disabilities. In Olympic Dreams we follow Nick Kroll and Alexi Pappas as they fall in love at the Winter Olympics, Lesley Manville and Liam Neeson are a long term couple battling a grave diagnosis in Ordinary Love, and Come As You Are is the based on a true story of a brothel that caters to people with disabilities. In our Spotlight Section, we have a pair of international award winners returning to theaters, and this week in Indie Trailers, we have new clips from Thomas Jane, Jessie Eisenberg, and Elle Fanning.
---
Opening This Weekend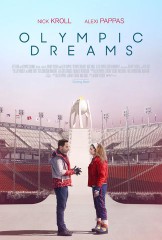 Olympic Dreams, a holdover from SXSW 2019, is finally hitting theaters, offering further proof that romantic comedies are not dead and can be fresh and entertaining. Shot on location at the Winter Olympics, this marks the first scripted film approved by the Olympic Committee to shoot during the games. The meet-cute between a disappointed skier and a volunteer dentist illustrates just how touching relationships  — even ones between ridiculously neurotic temporary couples — can be, and it articulates the unsettling nature of going all-in on a romance with a decided expiration date. "Olympic Dreams [is] a heartfelt and introspective journey that delves within the human psyche caught in stasis [to remind us] that we're more than our achievements or failures." writes Jared Mobarak of The Film Stage.

Playing Select Theaters and on VOD February 14th.
---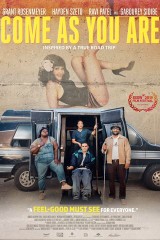 Currently Fresh at 100% on the Tomatometer, 

Come As You Are

 is a hilarious road trip movie that offers a poignant take on normalizing sex in the disabled community, and it's and example of the rare remake (the original is a 2013 Belgian film called

Hasta la Vista

) that's as good as, if not better than, its predecessor. Three men with various disabilities form a plan to shirk their parents and hire a caregiver/driver to take them across the border to a brothel in Montreal so they can finally lose their virginity. With central breakout performances from 

Hayden Szeto

 & 

Grant Rosenmeyer

, 

Come As You Are

is a surprisingly heartfelt and moving sex comedy. "Broad, and silly… it's also charming and funny and deceptively sweet, the kind of bumpy journey that's ultimately rewarding."

writes Josh Bell of Crooked Marquee

.
---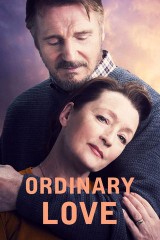 Tom (Liam Neeson) and Joan (Leslie Mannville) are an aging long-term couple living quietly and happily in love with the type of easy affection that only comes from spending a lifetime together. When Joan is diagnosed with breast cancer, her treatment helps both of them appreciate their enduring devotion as they strive to find humor and normalcy in the face of a grave diagnosis. "A bleak but beautifully shot love story about surviving cancer and the harsh, day-to-day realities of sustaining romantic relationships with two excellent lead performances," writes Rebecca Harrison of The Afternoon Show.

Playing New York and Los Angeles, expanding to more screens on February 21.
---
Fresh and Still in Theaters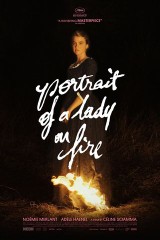 – Spotlight Pick

Sidelined from many awards contests by the arcane rules governing International features, Céline Sciamma's brilliant and haunting love story about a painter and her muse will finally hit theaters for its official run. If perhaps you missed the one-week limited release last December, you can now catch the period romance tale this weekend, perfectly timed for Valentine's Day. Starring Noémie Merlant as artist Marianne and Adèle Haenel as her reluctant muse, writer-director Sciamma's period love story is a cinematic wonder and a Cannes Film Festival prize winner that Katie Walsh of the Tribune News Service called "not just a film about love between women, but a rumination on the sacredness of a feminine space and the nature of art created by and for women."

Playing New York, San Francisco, Los Angeles, Washington DC, Phoenix & Boston this weekend expanding to select theaters on February 21st.
---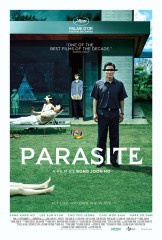 – Wide Release

Last weekend, the Palme d'Or winner Parasite added four Oscars to its historic haul this awards season and will likely add millions in receipts with its expected Best Picture box office bump. Though it is also now available to purchase on most platforms, distributor Neon adds over 800 theaters this weekend for their widest domestic release to date. Including selected markets that will screen the newly released black and white print, the Academy's first foreign language Best Picture winner could still play in theaters for months. Following a low-income family as they try to hustle their way to a better life through their association with an affluent family, writer-director Bong Joon-ho's masterful work takes several hilarious twists and turns on the road to its dramatic conclusion. "A condemnation of choosing to ignore the inconvenient suffering of your fellow human beings, presented in a series of accomplished visual metaphors that'll make you rethink all sorts of ordinary household objects," writes Katie Rife of the AV Club.
---
Along with…
---
New Indie Trailers
Resistance (2020) 57% 

Jesse Eisenberg stars in the retelling of the earlier years of world-famous mime Marcel Marceau, who joined the French Resistance against the Nazis in World War II.
---
The Vast of Night (2019) 92% 

A young radio operator stumbles on a mysterious frequency that echoes a supernatural legend from her small town.
---
Hunter's Moon (2020)  

Thomas Jane stars in this home-invasion thriller about three young girls left alone in the country.
---
The Roads Not Taken (2020) 43%

Javier Bardem stars as a mentally troubled man alongside Elle Fanning, who plays the young daughter who must care for him.
---
Thumbnail image by IFC Films, Bleecker Street, Samuel Goldwyn Films

Like this? Subscribe to our newsletter and get more features, news, and guides in your inbox every week.