Join us weekly as Rotten Tomatoes reports on what's opening, expanding, and coming to the specialty box office. From promising releases from new voices to experimental efforts from storied filmmakers – or perhaps the next indie darling to go the distance for end-of-year accolades – we will break it all down for you here each week in Fresh Indie Finds. 
---
This week at the specialty box office, we find an inspiring feel-good comedy from Workaholics star Jillian Bell and rapper-turned-actor Utkarsh Ambudkar, as well as a documentary that chronicles the inception of one of Broadway's most iconic musicals, Fiddler on the Roof. And in the new trailers section, we get our first look at Scarlett Johansson and Adam Driver in Marriage Story, Noah Baumbach's upcoming Netflix film – which will have a small theatrical run – plus a red band preview for a SXSW standout comedy about a wild night of drinking gone terribly wrong.
---
Opening This Weekend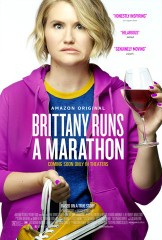 A bogus doctor's visit prompts an overweight twenty-something to change her life. Inspired by a true story, Brittany Runs A Marathon follows Brittany, a hard-partying, underemployed woman who finds direction and meaning by training to compete in the New York City Marathon. Led by the hilarious Jillian Bell and coming from writer-director Paul Downs Colaizzo, this Sundance Film Festival Audience Award-winner has been a hit with critics since its debut in Park City earlier this year. Featuring two of our favorite Sundance performances from the festival, the movie has been described by Leah Greenblatt of Entertainment Weekly as "a whip-smart comedy that manages to deliver genuinely funny uplift without ever swerving away from its own dark side." The movie was picked up by Amazon at Sundance.

Playing limited screens this weekend, expanding on August 30. 
---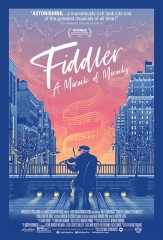 Fiddler on the Roof was one of Broadway's longest-running and most beloved musicals (it's still touring the country, and you can still see it Off-Broadway right now – in Yiddish!). Steeped in Jewish identity and marked by incredible set pieces and songs, the show also features one of musical theater's most coveted male lead roles in Tevye, the put-upon father just trying to keep his family together and strong. Documenting the long road to bring the play to Broadway, and later to the big screen, Fiddler: A Miracle of Miracles is directed by Max Lewkowicz and features interviews from Broadway legends Lin-Manuel Miranda, Harvey Fierstein, and Topol, who played the titular character in the 1971 film adaptation. "An exhaustive, emotional testament to the musical's staying power as popular entertainment and its extraordinary thematic reach," writes David Rooney in The Hollywood Reporter. 

Playing New York & Los Angeles this weekend; expanding to limited screens on Aug 30. 
---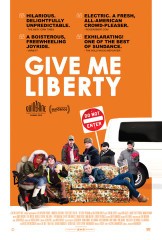 Give Me Liberty puts audiences in the car with Vic, a Russian-born medical driver whose personal and professional lives collide when he must transport his immigrant family to a funeral along with his scheduled route of disabled passengers. A hilarious and hectic examination of disability, identity, and the microcosm that is America, Give Me Liberty is a crowdpleaser that was well received at this year's Sundance Film Festival. Peter Debruge of Variety calls it a "warm, fiercely independent comedy-drama [that] eschews anything resembling formula in favor of a boisterous and freewheeling joyride."

Playing New York and Milwaukee this weekend; expanding to Los Angeles and Madison on Aug 28.
---
Fresh and Still in Theaters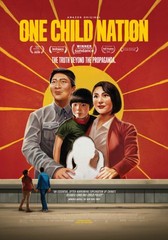 Spotlight Pick!

Still in theaters and expanding this week, One Child Nation shines an important spotlight on the effects of China's "one-child policy." To curb the ballooning population rate and protect the country from potential starvation, the government enacted the social experiment in the 1980s with militaristic zeal, and the collateral damage of the zero-tolerance policy is still wreaking havoc on the lives of Chinese people today, years after it was ended. In this acclaimed film, co-directors Jialing Zhang and Nanfu Wang carefully document the policy, its implementation, and thoughts from those it affected, including their own families. Eric Kohn of IndieWire calls One Child Nation a "brilliant combination of cultural reporting and interpersonal reckoning," and it's also a heavy favorite for end of year honors.

Playing New York, Los Angeles, Dallas, Austin, San Francisco, and Washington DC this weekend. 
---
Along with…
---
New Indie Trailers
The Death of Dick Long (2019) 75%
A series of unfortunate events places a pair of hapless rednecks in the midst of a murder investigation. The flick is directed by Daniel Scheinert, who made the hilarious and offbeat Swiss Army Man, so you know what you're getting into.
---
Raise Hell: The Life & Times of Molly Ivins (2019) 95%
This new trailer offers a first look at the hilarious documentary about Molly Ivins, a legend in journalism and a true Texas original. The doc pays tribute to the nationally syndicated columnist and is full of her trademark wit.
---
Marriage Story (2019) 95%
This week, Netflix released dual trailers for Noah Baumbach's latest, Marriage Story, starring Scarlett Johansson and Adam Driver as two halves of a bi-coastal couple in the midst of divorce.
---
---
Like this? Subscribe to our newsletter and get more features, news, and guides in your inbox every week.