(Photo by Nick Delaney / TM & copyright © Twentieth Century Fox Film Corp. All rights reserved. /Courtesy Everett Collection)
Almost as soon as the credits rolled on its Venice premiere, Bradley Cooper's directorial debut A Star is Born was pegged as the one to beat this awards season. Couple that with news of Academy voters being turned away from ASIB screenings at 1,000-seat venues, a $42 million dollar opening weekend, and an enviable 90% Tomatometer score, it's hard to envision any film slowing down the mega-hit musical's momentum. But with well over three months until nominations go out and four months until Oscar night, all this Gaga-rrific hype might be just a bit premature. Especially when you look at what's about to hit theaters.
Last week, an impressive pair of trailers dropped that might cool this year's iron-hot Oscar hopefuls. Clint Eastwood's latest, The Mule, and Adam McKay's Dick Cheney biopic Vice reminded audiences – and potentially voters – that there are several potential spoiler films yet to be released. At this point, it's all little more than educated guesswork, but here are our picks of late-season premiere films we think might have the goods to unseat the early front runners.
---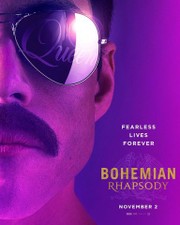 A Star is Born may have dominated headlines and Spotify playlists, but it's not the only musical-styled feature set to make noise this fall. The first word after a few advance press screenings has seen nothing but praise for Rami Malek for his transformation into Freddie Mercury in Bohemian Rhapsody. In this, the first biopic centered on the legendary Queen frontman, Malek is brash, bawdy, and larger than life. It's reassuring – and maybe even a little surprising – to hear early social media praise, as the Bohemian Rhapsody production was plagued with scandal. The film's original director, Bryan Singer, was unceremoniously fired two weeks before principal photography wrapped and replaced by Dexter Fletcher (helmer of next year's Rocketman) – though Singer retains his directing credit. The film's Best Picture Oscar chances might be dampened by the controversy, but if the initial reactions and the final trailer are any indications, Malek looks set to come out of it better than just unscathed.

In theaters November 2
---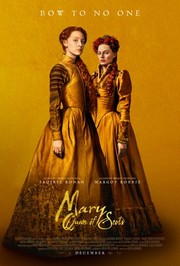 Margot Robbie and Saoirse Ronan faced off last season for their title roles in I, Tonya and Lady Bird; this year they team up to play the two most famous rival monarchs in British history. Ronan plays Mary I of Scotland, cousin to Elizabeth I (Robbie), both of whom have a claim to the throne. Adapted for the screen by House of Cards co-creator Beau Willimon and helmed by theater director Josie Rourke, Mary, Queen of Scots is sure to be at war with Yorgos Lanthimos' The Favourite, also about royal rivalries. With a diverse cast that includes Gemma Chan and Guy Pearce, this is not your typical corset-bound period piece. The trailer features a verbal confrontation between Mary and Elizabeth that's sure to intrigue voters – and make for a great highlights reel.

In theaters December 7
---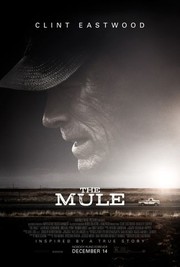 Clint Eastwood – who was initially attached to direct A Star is Born with Bradley Cooper starring alongside Beyoncé – is back in theaters with his first director-actor vehicle since 2009's Gran Torino. Cooper stars with Eastwood in this story about a 90-year-old horticulturist caught smuggling $3 million worth of cocaine for a Mexican drug cartel. In the trailer, we see Eastwood struggling against familial disappointments and financial difficulty, turning to smuggling as a last resort to make ends meet. Though the trailer gives precious little away, don't be surprised to hear Eastwood's name come nominations morning, if the film is of a certain level. The Hollywood legend's storied directorial career has often resonated with older Oscar voters – American Sniper to Sully in particular. But it's yet to be seen if his political leanings in the current climate will affect his chances with the famously liberal voting pool.

In theaters December 14
---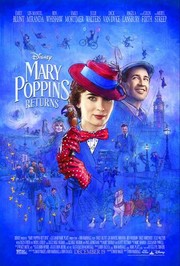 Emily Blunt as Mary Poppins is all we want for Christmas. Mounting a sequel to the beloved 1965 film was always going to be a daunting task, but the recipe certainly reads well: Chicago director Rob Marshall, the writers of Hairspray, and a cast that includes Meryl Streep, Colin Firth, Dick Van Dyke, Emily Mortimer, Ben Whishaw, Angela Lansbury, and Lin-Manuel Miranda. The recent trailer showcased Blunt singing and dancing with Miranda – who's sporting a lovable cockney accent – and throwback 2-D animation, prompting die-hard Poppins fans to be optimistic that Disney may have caught lightning in a bottle twice. It didn't hurt that the trailer also showcased a 92-years-young Van Dyke dancing on desks. It might feel like a long shot to call this an awards contender, but don't be surprised if Blunt or some of the original songs give Gaga some stiff competition.

In theaters December 19
---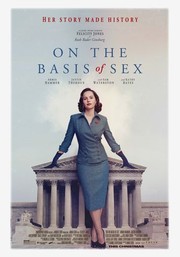 With the latest Supreme Court confirmation consuming the nation, the Ruth Bader Ginsburg biopic On The Basis Of Sex could ride national attention to Oscar glory. Or, at least, serious consideration. Previously slated to star Natalie Portman, the film has been development for over five years and now stars Felicity Jones as Ginsburg alongside Armie Hammer as her husband, Marty, with Mimi Leder in the director's chair. The movie centers on Ginsburg arguing the suit that reversed over a century's worth of sex-based discrimination. Timely, anyone? After the success of her summer documentary RBG, Ginsburg is having a bit of a moment in popular culture; On The Basis of Sex might not be the only film featuring 'The Notorious RBG" to take home a little golden statuette.

In theaters December 25
---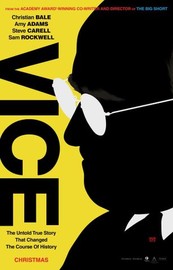 Of all the awards hopefuls yet to make it to theaters, Vice is the one to watch most closely. The first trailer from The Big Short director Adam McKay features a host of A-list actors playing key figures in the George W. Bush White House: Sam Rockwell as President Bush, Steve Carell as Donald Rumsfeld, and Amy Adams as Cheney's Wife, Lynne. And then there's Christian Bale as Dick Cheney, around whom the movie swirls; Oscar voters could well be swayed by Bale's incredible physical transformation into the divisive VP. Bale famously lost more than 60 pounds for The Machinist, then gained 40 pounds and shaved his head for David O. Russell's American Hustle. For Vice, Bale mirrored the latter transformation, but also added bleach to his eyebrows. The movie is still a big question mark, but it has all the right pieces in place to make a deep run.

In theaters December 25