This week, Christy reports back on a superhero spectacle that happens to be one of the most anticipated films of the year, as well as a sequel to a surprise hit from 2002 and, on DVD, the final chapter of the Hunger Games franchise. Read on for details.
---
NEW IN THEATERS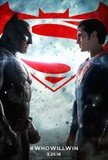 Rating: PG-13, for intense sequences of violence and action throughout, and some sensuality.
Director Zack Snyder's follow-up to his 2013 film Man of Steel finds Superman (Henry Cavill) battling Batman (Ben Affleck) basically for the amusement of crazed industrialist Lex Luthor (Jesse Eisenberg). Mass urban destruction ensues. Theoretically, there's more to it than that, and it involves Batman's fear that Superman is dangerous following the climactic events of the previous movie. But really, any semblance of plot is just a thin excuse to set up a pantheon of films based on DC Comics characters, similar to the Marvel Cinematic Universe that's firmly in place. All your usual action-movie elements are here: brutal fistfights, perilous car chases, enormous explosions and deadly gunfire. As in so many other Batman films, BvS replays the moment when young Bruce Wayne watches his parents get shot to death during a robbery outside a movie theater. Plus — without spoiling anything — a new monster arrives on the scene who's seemingly indestructible. There's also a disturbing dream sequence. It's all very noisy and numbing. It's CGI-inflated comic-book violence. But it's probably OK for mature tweens and older.

---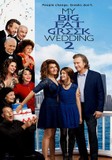 Rating: PG-13, for some suggestive material.
The sequel to the 2002 surprise smash hit My Big Fat Greek Wedding revisits the wacky Portokalos family in all their overbearing, obnoxious glory. And yes, there is indeed another big, fat, Greek wedding. This time, Toula (writer and star Nia Vardalos) must help orchestrate the event when it turns out that her parents (Michael Constantine and Lainie Kazan) never were married officially 50 years ago in Greece because the priest didn't sign the certificate. Madcap hilarity (and lots of Windex spritzing) ensue. The only possibly offensive part of this movie is the thoroughly inappropriate sex talk from Toula's outspoken Aunt Voula (Andrea Martin). She also buys Toula a racy, red negligee to help her spice things up with Ian (John Corbett), the WASPy dude she married in the first film. But for the most part, this is probably fine for kids around age 9 or 10 and up. (Although I brought my movie-savvy 6 ½-year-old with me to the screening and he complained afterward that it gave him a headache.)

---
NEW ON DVD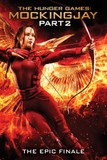 Rating: PG-13 for intense sequences of violence and action and for some thematic material.
The final Hunger Games film comes with all the massive carnage and destruction you've come to expect from the series — and from any movie within the post-apocalyptic, dystopian-future Young Adult genre. So if you've seen any of the three previous films, you know what's in store for you. There is the threat of all-out war in Panem. Additionally, diabolical President Snow (Donald Sutherland) and his gamesmakers have scattered deadly obstacles — or pods — throughout the capitol to keep Katniss (Jennifer Lawrence) and her fellow rebels from storming in and killing him. These are devastating, ranging from a giant, ferocious wave of black ooze to an army of ravenous, reptilian lizard mutts in the sewers. (The latter scene had me curled up in a ball, watching through splayed fingers.) There's also a disturbing sequence involving the death of many young children. This is just extremely violent for a PG-13 movie. It's probably OK for mature, older tweens and up — but if your kids are fans of the book, they know what's in the movie, and they'll probably want to see it all unfold for themselves.