A couple weeks ago, we asked Kevin Murphy, one of the minds behind Mystery Science Theater 3000 and RiffTrax, to share his favorite movies with us. And now, as an added bonus in response to the  very cool RiffTrax and #BringBackMST3K's live show that occurred on June 28th — with a repeat on July 12th — in movie theaters around the country, the comic film commentator also gave us his Five Favorite Films to riff on. So, gather round, grab some popcorn to share with your funniest friends, and check out this list of nutty, um, classics?
---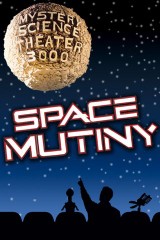 It starred Reb Brown. They tried to make him into an action hero and failed. This Canadian crew came down and shot on the set of Battlestar Galactica while they were dark. And one of these crew members in the movie finds out about something she shouldn't and she gets killed and the next day she's at her desk in the background and it's never mentioned. She's just there, it's wonderful.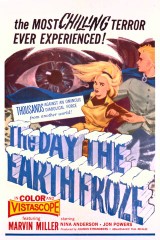 This is directed by Alexander Ptushko. I think he was Russian but he did all his films in Finland because they actually had money. This is like an amalgam of Norse folk tales poured into a film. The special effects are stunning for the time of the film, and yet it is so whacked out. It's indescribable. It seems like it was filmed with an alien culture. Nothing makes any sense of any iteration of myth or culture that you can think up in this world. It's actually quite beautiful, and it has a hero whose name is Lemminkäinen who tries to be a hero and just continues to fail in every respect and yet he comes home and it's "hail to the conquering hero" even though he's a total failure. And we actually sing a song in the Riff Trax about what a failure he is.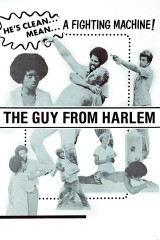 I forget who turned us on to this, but it came out in the era of films like Shaft and Superfly. The guy from Harlem is supposed to be this cool suave detective fella' who found that there were too many cool, fly detectives in Harlem and moved to Florida. That's the whole thing. Honest to God, it's the kind of thing — if Tim Meadows saw this, it could have been one of his characters, because nothing ruffles him but he acts like a spaz and an idiot so many times during the film that you can't help but laugh. He's always trying to be super suave at the same time, though, so it's amazing. I think that it's one of those films where the producers hired a lot of friends and family members to do onscreen performances, because there's at least one moment when you can tell the guy on camera, he doesn't know a single one of his lines. And yet he flubs his way through what you think is ostensibly what he's supposed to say, and then gets to the end and that's all he does in the film.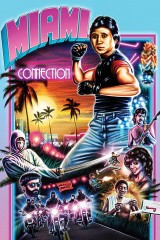 We put this one out into the world and we got hundreds and hundreds of responses saying "of course." It was perfect for us. The lead is really sincere, and everyone says he's a great guy. A tae kwon do champion. And he has not only a tae kwon do team — which are all these guys who he lives with in a house — but they're also a band, and they all go to a junior college in Florida. The music is as hammy as possible and the guys never wear their shirts — even on stage, shirtless through almost the whole film. And they seem to have no compunction over killing people who get in their way, and yet they're all, like, loving friends, and delightful at the end. Even though the trail of killing is miles long.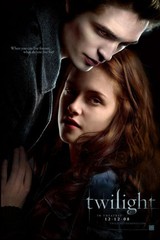 I'd die a happy man if we could Riff this one live. Never has a film been so perfect for us. I had heard my nieces talk about the books and how much they were going to love this film. I actually went to a movie theater to see Twilight — a grown man on my own on a Monday so no one would see me — and I came back and emailed immediately, "You guys, you guys, we have to have to have to do this film." And it's one of our most popular. It's so perfect. In every turn it begs for someone to mock it. It is so dead earnest about itself, it is so serious.
RT: Important question: are you team Edward or team Jacob?
I am team mustache dad, all the way. Absolutely.
---