(Photo by Theo Wargo/Getty Images)
Broken Flowers writer-director Jim Jarmusch is bringing his brand of cinema to 'zombie horror' – well kinda. Like his first toe-dip into genre filmmaking, Only Lovers Left Alive, The Dead Don't Die is a film with horror elements but which isn't a "true" horror film; it would be more appropriate to call it Coffee, Cigarettes, and Zombies. Like his 2004 cult hit, Coffee & Cigarettes, it boasts a stellar cast and whip-smart dialogue. Where the black-and-white cult classic made the mundane act of chatting over coffee entertaining, the poet-turned-director's new zombie comedy leans into the laughs by way of its characters' deadpan approach to a zombie invasion.
We recently chatted with Jarmusch about Cannes – where Dead made its world premiere – as well as his love for Charlize Theron, and how Wonder Woman really didn't do it for him. He also gave us some of his five favorite films, and like many subjects of this column, was quick to point out that the list could change depending on what day of the week it is.
---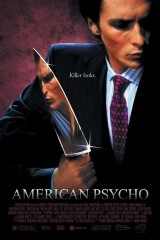 My number one is American Psycho, 2000. A masterful adaptation of words to cinema by Mary Harron, an important American director, and writer. She made Alias Grace, The Notorious Bettie Page, I Shot Andy Warhol, et cetera. This is adapted from Bret Easton Ellis's 1991 novel that was set in the 1980s. And I think that the film resonates even more now than when it was made almost 20 years ago. Though at the time it was called sexist filth by some [laughs]. Christian Bale's performance is brutally riveting, and the entire cast– Willem Dafoe, Chloe Sevigny, Reese Witherspoon, and Jared Leto – are all just really good. There's also an uncut 'Killer Collections' edition, which I would strongly recommend. It's a great film.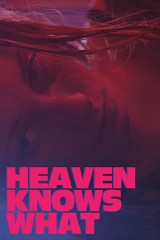 Heaven Knows What is such a disturbing story about unrequited love, heroin addiction, and suicidal tendencies that somehow evades being only completely weighed down by desperation. Even though the death-like weight of the all-out junkie life is detailed and harrowing, it's also a really interestingly made film in the way it's shot – it's bleak, yet somehow a fascinating and important addition for me to recent American filmmaking. And the central character played by Arielle Holmes who also wrote the script and lived the life, and she plays a very riveting and detailed character. Coupled with a great performance from Caleb Landry Jones, who also, appears in our film, among several other actors. Did you see that one?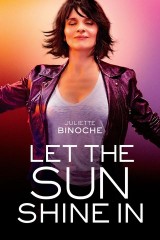 Let the Sunshine In, 2017, Claire Denis "comedy." I have comedy in quotes. [Laughs] Starring the always fascinating Juliette Binoche as a Parisian artist who's kind of looking for love in all the wrong places. And it's kind of a sister film to Claire Denis' film Friday Night from 2002. But in this one, Binoche inhabits a very complex character who is not entirely self-aware. I found myself laughing at many subtle moments – her misjudgments and misadventures. It also includes some great characters also portrayed by Alex Descas, Valeria Bruni Tedeschi, and Gerard Depardieu in a great scene at the end.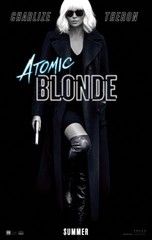 Atomic Blonde, 2016. I've seen it three times. It's directed by David Leitch, of John Wick fame. But this is my idea of the ultimate feminist action movie. Wonder Woman, I'm sorry, just didn't do it for me, but Charlize Theron is definitely my idea of a female superhero somehow. She balances femininity, vulnerability, and total badass strength. So she is truly great in this film. And I would say, she usually is very strong. I love the way that Charlize Theron is rarely, if ever, like overplaying anything. And the film is ingenious; it takes place in Berlin, just 24 hours before the wall falls. It's full of betrayal, violence, intrigue, and the idea of life and death become completely irrelevant when the wall comes down. It's a really brilliant plot. And also James McAvoy, John Goodman, and Toby Jones deliver really engagingly creepy, supporting performances. The action sequences are all amazing, the visual effects, and hats off to Charlize Theron. I really love, Atomic Blonde.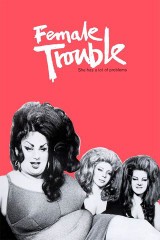 Female Trouble, 1974. John Waters. And this may be my very favorite John Waters film. Divine is hilariously divine, and the other actors include fabulous Waters favorite, Mink Stole, Edith Massey, and an old friend of mine, the always iconic, Cookie Mueller, who we lost quite a while ago. But as time goes by, for me, John Waters becomes more and more important as his work echoes through our culture. What is so particular and striking for me about John Waters is that no matter how perverse and weird his themes and characters may be, his films are never ever mean spirited. There's some kind of naked celebration of human nature and its ridiculousness. And John Waters is such an uplifting and remarkable person. I mean where would we be without him?
---
Jacqueline Coley for Rotten Tomatoes: Just out of curiosity why'd you want to go back to genre?
Jim Jarmusch: Well, I don't even think of it really is a horror film exactly. I think of it as a comedy with some dark threads in it. I'm not real analytical. I wanted to make the first idea of it. I wanted to make a film with humor similar to a film we made years ago called Coffee and Cigarettes. It felt like the same job.
That's funny because here we call it Coffee, Cigarettes, and Zombies.
Jarmusch: I mean that's sort of the impetus for the whole thing so honestly that's good to hear.
Tell us about the premiere at Cannes.
Jarmusch: It was pretty weird, to be honest. It's like showing our film to some film people, but also like 1,500 executives from L'Oréal. It's kind of strange. But that's part of Cannes. Cannes is more and more each year kind of like a convention. I wasn't in favor of it being the opening night film, but the people who financed it, and my producers, I sort of let them all vote, and said, "I will defer to what you guys all think." I kind of think they wanted it because they could get our cast on the red carpet. But other than that I don't know the motives. It was interesting. I don't want to just totally dis it. It was weird for me though, I must say. But I was also happy to be there together with members of the cast and Fred Elmes, our DP, and Catherine George, our costume designer. So you know, it was a positive thing on some level. [Laughs] I guess.
But that standing ovation was pretty great. 
Jarmusch: Yeah, it was so fun. For me, the best things I love about Cannes are… I like the press conferences when you have your collaborators there and I don't know that was kind of fun. And Bill Murray during the photo call was hilarious and amazing.
---
The Dead Don't Die opens in select theaters on June 14th.