There's a chance your kids may be in the mood for some chills at the movie theater this weekend, and the PG-13-rated Happy Death Day might seem like just the ticket. Here's what you'll want to know if you plan on making an outing of it, or if you plan on seeing the fact-based origin story of Winnie the Pooh.
---
NOW IN THEATERS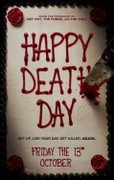 Rating: PG-13, for violence/terror, crude sexual content, language, some drug material and partial nudity.
It's a slasher-flick take on the Groundhog Day model. Vapid sorority girl Tree (Jessica Rothe) is stuck living the same day over and over again – and getting killed by a stalker in a creepy mask at the end. She must not only outsmart her killer but also learn this person's identity – and maybe become a better person along the way. Despite its repeated, violent deaths, director Christopher Landon's film isn't as gory as a lot of horror movies, but there's still a lot of grown-up stuff here. When we first meet Tree, she's waking up hungover in a dorm room with a fellow student (Israel Broussard) whose name she can't remember. There's a ton of sexual talk, language, and partying. The sorority sisters are frequently mean to each other. Also, Tree is having an affair with her married professor. But even though the formula feels familiar, the execution is a lot of fun. Fine for viewers around 13 and older.

---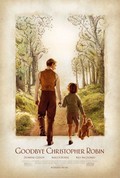 Rating: PG for thematic elements, some bullying, war images and brief language.
Winnie the Pooh gets the origin-story treatment in this tastefully-made, well-acted period drama. Christopher Robin was indeed a real person and the inspiration behind the Pooh-niverse: His father, A.A. Milne, was the author who created all those beloved characters and their adventures in the Hundred-Acre Wood. Director Simon Curtis' film shows us innocent moments of playtime with stuffed animals, but doesn't shy away from the emotional turmoil young Christopher Robin (Will Tilston) endured. His father, Milne (Domhnall Gleeson), suffered from Post-Traumatic Stress Disorder after fighting in World War I (although, of course, they didn't call it that back then), frequently causing him to lash out. His mother, Daphne (Margot Robbie), was a party girl who hated country life and often abandoned her family to return to London. And as Winnie the Pooh's fame grew, so did the young boy's, which became overwhelming for him. Later, as a boarding school student (when he's played by Alex Lawther), he becomes the target of bullies. Goodbye Christopher Robin also shows flashbacks to the war violence Milne endured, which might be hard to watch. Ultimately it's heartwarming, but there's some tough stuff on the way there. Suitable for viewers around 8 or 9 and older.