Rotten Tomatoes is celebrating Halloween with 31 days of horror double feature recommendations. Each day of the week will have its own theme, with today's being Weird Wednesday! And if you want see what's in store or what you missed, see the Daily Double schedule.
---
(Photo by IFC Midnight/Rogue Pictures/Courtesy Everett Collection)
On Weird Wednesdays we'll walk with the movies that go off the beaten path…as though machete-wielding hockey mask killer zombies were 'normal' anyways. For this Daily Double, two Mad Max-inspired action/horror spectaculars from overseas!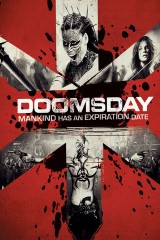 British director Noel Marshall got essentially carte blanche with a high double-digit budget for Doomsday, after his indie werewolf calling card Dog Soldiers and eternal cult classic The Descent. Free to go hog wild, Marshall made Doomsday, a maximalist post-apocalyptic homage to '80s films like Mad Max and Escape From New York, with all the warpaint, ad hoc body armor, and jerry-rigged vehicles that implies. It's a mad, mad, mad ride throughout and Marshall directs hero Rhona Mitra as a dour, Snake Plissken-type, though she probably could've been better served with a little more humor. Either way, Marshall could've saved a few more bucks for the eyepatch budget.
Available on Starz, Amazon Video, iTunes, YouTube, Google Play, Vudu, FandangoNOW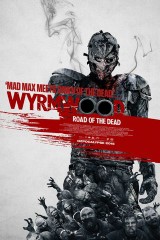 It's hard not to do a post-apocalyptic movie on a budget without lifting from
Mad Max
or
Road Warrior
, but
Wyrmwood
does the source justice. Here we have your run-of-the-mill zombie uprising, but with a few unique quirks. Like the woman who's been experimented on by a sadistic scientist emerging as capable of controlling the undead with her mind. Or that gasoline and diesel and its ilk can no longer catch a spark, but zombie odors will do the trick. All of a sudden, everyone's useless automobiles can be put back to use with the right zombie upgrade. Recalling the kinetic verve of early Edgar Wright, like
Doomsday
or
Road Warrior
, this is another cobbled-together expression in creative and bloody freedom, but with an Australian twist. It's weird to see a zombie apocalypse where everyone is so
nice
, yet ready for a fist fight when the occasion calls for it. Or even when it doesn't.
Available on Amazon Video, iTunes, YouTube, Google Play

---
 Yesterday: Twisted Tuesday! | Schedule | Tomorrow: Throwback Thursday!