Rotten Tomatoes is celebrating Halloween with 31 days of horror double feature recommendations. Each day of the week will have its own theme, with today's being Freestyle Friday! And if you want see what's in store or what you missed, see the Daily Double schedule.
---
(Photo by Tartan Films/RADiUS-TWC/courtesy Everett Collection)
For Freestyle Fridays, we're throwing it over to other Rotten Tomatoes editors with their own takes on freaky double features. Ryan's picks: Two movies, four siblings, and eight million ways to die.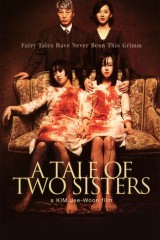 As one of the handful of South Korean directors whose stars have risen rapidly over the past decade and change, Kim Jee-woon (I Saw the Devil, The Good, the Bad, the Weird) has earned a ton of accolades for his stylish genre work, but it was this twisty dysfunctional family thriller that truly put him on the movie map. Loosely based on a famous Korean folk tale, Tale centers on sisters still grieving the death of their mother who engage in a demented power struggle with their father's new bride. If you thought your stepmom was bad, just be thankful she never beat your sister bloody, threw her into a sack, and dragged her around the house. The film seamlessly blends supernatural horror with chamber psychodrama, achieving fantastic and chilling results.  Bonus warning: Avoid the American remake, The Uninvited, at all costs.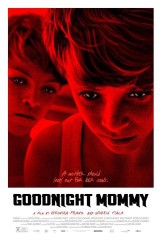 Like A Tale of Two Sisters, Veronika Franz and Severein Fiala's Goodnight Mommy revolves around a pair of siblings at odds with an unfamiliar parental situation. Lukas and Elias suspect the bandaged woman who has returned home from the hospital is not, in fact, their mother. She's about the same size, and she sounds about the same, but something is… off, and the twins aim to find out the truth. This may not sound like a traditional recipe for horror, but as the tension builds from scene to scene, it becomes less apparent who the villain is and more clear things are going to end very badly. Right about the time you begin to feel the creeping dread overwhelming you, the film delivers a savage payoff that's equal parts disturbing and surprisingly cathartic. You'll never look at super glue the same again.
Available on YouTube, Google Play, Vudu, Amazon Video, iTunes

---
 Yesterday: Throwback Thursday! | Schedule | Tomorrow: Slasher Saturday!