From the highly acclaimed to the aw-that's-a-shame, these are the best and worst reviewed television series by network. Unsurprisingly, networks with just a few shows, like BBC America and TBS, fared much better overall than those with more. Even with 10 shows on the docket, though, HBO still managed to stay entirely Fresh; its lowest-rated series is Animals at 60 percent. See below for the full breakdown.
---
Series included are currently on the air and have not aired their final episode as of May 18th, 2016.
It's time for our weekly countdown of the Winter TV premieres! Here are the best new shows for the week of Friday, March 11. See how this week's shows, Flaked, Of Kings and Prophets, Underground, and Damien stack up against each other on the Tomatometer!
This week at the movies, we've got a confused captive (10 Cloverfield Lane, starring Mary Elizabeth Winstead and John Goodman), an unlikely spy (The Brothers Grimsby, starring Sacha Baron Cohen and Mark Strong), seven-year-old Jesus (The Young Messiah, starring Adam Greaves-Neal and Sara Lazzaro), and a serial dater (The Perfect Match, starring Terrence J. Corwley and Cassie Ventura). What do the critics have to say?
---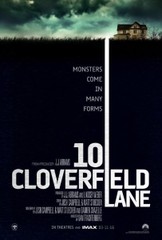 We've learned to be cynical when it comes to sequels and spinoffs, but there are always exceptions, and 10 Cloverfield Lane looks like it might be a perfect example. Cut from a different corner of the same canvas that produced 2008's Cloverfield, this J.J. Abrams-produced feature ignores its predecessor's rampaging alien in favor of dispensing an altogether different type of thriller. Mary Elizabeth Winstead stars as Michelle, a young woman who awakens after a catastrophe to find herself locked in a bunker with a doomsday prophet (John Goodman) who insists they're in the last safe place on Earth. It's a solid premise, and the critics say director Dan Trachtenberg (working from a script by Josh Campbell, Matthew Stuecken, and Damien Chazelle) makes the most of it, navigating the viewer through a tense, unpredictable maze of nail-biting twists and turns.
---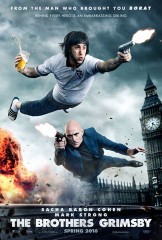 Sacha Baron Cohen's method of confrontational performance-art comedy works brilliantly within the context of a mockumentary like Borat, but Cohen has struggled to find his footing on more traditional narrative ground. That tradition unfortunately continues with The Brothers Grimsby, which finds Cohen playing a dimwitted Englishman who sets out to reunite with his long-lost brother (Mark Strong) unaware that his younger sibling is a lethal spy — and one who's on the run after being framed for a dastardly crime. While Cohen's scatological silliness may resonate with hardcore fans (or viewers with an extreme fondness for low humor), most critics have dismissed Grimsby as a disjointed, uneven comedy whose eagerness to test the limits of decency ultimately creates a numbing effect.
---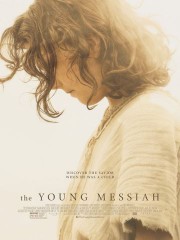 Most of us are quite familiar with stories of Jesus' birth, his ministry, and his death and resurrection. But what happened during his childhood? It's an intriguing premise, and though The Young Messiah doesn't have a whole lot of reviews at press time, the critics who have seen it say it's thoughtful, well-acted, and dramatically satisfying.
---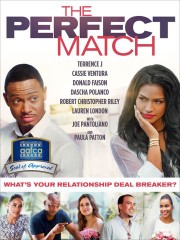 The Perfect Match wasn't screened for critics prior to its release in theaters. It's a romantic comedy about a inveterate ladies man who meets a woman that makes him reconsider  his wanton ways. Time to guess the Tomatometer!
---
What's Hot on TV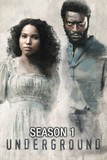 Underground blends credible terror with enough compelling thrills to overcome the storyline's occasional cliches.
---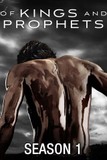 Of Kings and Prophets tries to add a Game of Thrones-inspired spin to the Old Testament, but ends up an aimless muddle.
---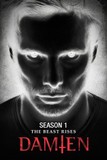 Damien is a horror series in need of some horror — not to mention better writing and more interesting characters.
---
Also Opening This Week In Limited Release