This week at the movies, we've got a big friendly giant (The BFG, starring Mark Rylance and Ruby Barnhill), an iconic jungle dweller (The Legend of Tarzan, starring Alexander Skarsgård and Margot Robbie), and a bunch of masked marauders (The Purge: Election Year, starring Frank Grillo and Elizabeth Mitchell). What do the critics have to say?
---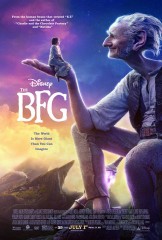 Few modern filmmakers have been able to capture the conflicting emotions of childhood as successfully as Steven Spielberg, and few authors have crafted young protagonists as gracefully as Roald Dahl — so Spielberg adapting Dahl's classic The BFG should add up to an automatic home run. This latest cinematic take on the tale of a young girl named Sophie (Ruby Barnhill) who embarks on an adventure with a big friendly giant (a mo-capped Mark Rylance) certainly benefits from the latest technology, presenting viewers with a series of visual splendors, yet many critics can't help wishing for something more. Although overall quite positive, reviews point to a disarmingly sweet film that ignores the darker elements of Dahl's source material, not to mention the sense of danger that informed Spielberg's earlier work. All the same, younger viewers — and the young at heart of all ages — will likely be swept up by The BFG just as easily as he scoops up little Sophie.
---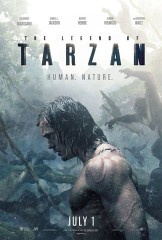 It's been quite awhile since a U.S. studio decided to make a big-budget film based on the vine-swinging jungle adventures of Edgar Rice Burroughs' classic Tarzan character — and based on the reviews for the David Yates-directed The Legend of Tarzan, it could be years before it happens again. Starring Alexander Skarsgård as the erstwhile ape man and Margot Robbie as Jane, Legend does its level best to grapple with the most problematic elements of the character; unfortunately, critics say those efforts aren't enough to enliven what is, at bottom, a fairly ordinary action-adventure outing with not enough of either — and an overload of obvious CGI. There may yet be a way to turn Tarzan into a viable 21st-century film franchise, but the reviews point back to the drawing board after The Legend of Tarzan.
---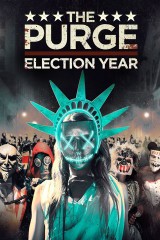 When you're living in the midst of a presidential election year, it can be difficult to imagine ways in which campaign season could possibly become even more of a circus. Well, now there's The Purge: Election Year, which infuses the franchise's traditional skull-cracking violence with a shotgun blast of politically timely relevance. Returning audiences to a future in which citizens have an annual 12-hour pass to legally commit all manner of mayhem — including murder — writer-director James DeMonaco's third installment in the series envisions an election in which one candidate (Elizabeth Mitchell) vows to do away with the Purge if she's elected. She's got series protagonist Leo Barnes (Frank Grillo) on her side, but shadowy government forces are determined to stop her — and critics say it adds up to a wickedly dark action flick that, while perhaps not quite as lethally effective as its predecessors, is still high-caliber enough to recommend for filmgoers seeking a summer dose of genre thrills.
---
What's New on TV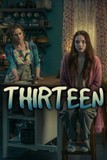 Thirteen gives a well-worn premise an intriguing facelift with haunting execution and compelling performances across the board.
---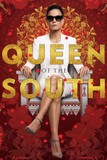 Queen of the South enlivens an overdone premise with action and narrative vigor — and shows hints of intriguing potential.
---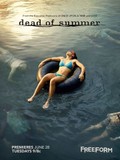 Dead of Summer sets a spooky stage for a silly period creepfest, but its lack of actual scares adds up to an altogether underwhelming experience.
---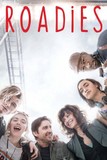 Roadies' condescending tone, boring and underdeveloped characters, and lack of dramatic intrigue lead to a failure to rock.
---
Also Opening This Week In Limited Release
Roadies is an insider's look at the reckless, romantic, funny and often poignant lives of a committed group of "roadies" who live for music. The series premieres on Sunday, Jun 26 at 10 pm.
While not as chock full of premieres as the fall TV season, summer can churn out some doozies of its own. Like we did around this time last year, we'll be treated to shows that draw immediate engagement (Mr. Robot, Penny Dreadful, Orange is the New Black, Wayward Pines), television movie premieres (Sharknado: The 4th Awakens, The Dresser, All The Way), and special events (Just Let Go – Lenny Kravitz Live, Every Brilliant Thing, SyFy Presents Live from Comic-Con). Add some anticipated series premieres (Roadies, Lady Dynamite, Outcast, Preacher) and miniseries (Roots, Houdini & Doyle, O.J.: Made in America) to the mix, and your DVR hard drives are sure to reach max capacity. So the questions is, which shows will you be deleting first, and which will rise to the pinnacle of your summer viewing list of faves? Check out the full (ever growing) list here:
---
May | June | July | August | TBA 
---
 May
Sunday, May 1
Penny Dreadful season three premiere, 10 p.m., Showtime
Monday, May 2
Claude Lanzmann: Spectres of the Shoah television movie premiere, HBO
Houdini & Doyle miniseries premiere, 9 p.m., FOX
Tuesday, May 3
Person of Interest season five premiere, 10 p.m., CBS
Wednesday, May 4
Maron season four premiere, 9 p.m., IFC
Thursday, May 5
Flowers series premiere (US), Seeso
Marseille series premiere, Netflix
Friday, May 6
Grace and Frankie season two premiere, Netflix
Sunday, May 8
Wallander season four premiere, 9 p.m., PBS
Monday, May 9
Every Brilliant Thing special event premiere, HBO
Tuesday, May 10
First Impressions series premiere, 10:30 p.m., USA
Wednesday, May 11
Chelsea series premiere, Netflix
Thursday, May 12
Submission series premiere, 11 p.m., Showtime
Friday, May 13
Just Let Go –  Lenny Kravitz Live special event premiere, 8 p.m., Showtime
Wednesday, May 18
Royal Pains season eight premiere, 10 p.m., USA
Friday, May 20
Doctor Thorne series premiere (US), Amazon
Lady Dynamite series premiere, Netflix
Masters of Illusion season three premiere, 8 p.m., CW
Saturday, May 21
All the Way television movie premiere, 8 p.m., HBO
Sunday, May 22
Preacher series premiere, 10 p.m., AMC
Monday, May 23
Whose Line is it Anyway? season 12 premiere, 9 p.m., CW
Wednesday, May 25
Wayward Pines season two premiere, 9 p.m., FOX
Friday, May 27
Bloodline season two premiere, Netflix
The Do-Over television movie premiere, Netflix
Monday, May 30
So You Think You Can Dance season 13 premiere, 8 p.m., FOX
The Dresser television movie premiere (US), 9 p.m., Starz
Roots miniseries premiere, 9 p.m., History, Lifetime, and A&E
Mistresses season four premiere, 10 p.m., ABC
Tuesday, May 31
Peaky Blinders season three premiere, Netflix
Powers season two premiere, Playstation Network
Maya and Marty series premiere, 10 p.m., NBC
Scream season two premiere, 10 p.m., MTV
---
 June
---
Wednesday, June 1
Rock this Boat: New Kids on the Block season two premiere, 8 p.m., POP
Young & Hungry season four premiere, 8 p.m., Freeform
Baby Daddy season five return, 8:30 p.m., Freeform
Kingdom season two return, 9 p.m., DirecTV
Cleverman series premiere, 10 p.m., Sundance
The Night Shift season three premiere, 10 p.m., NBC
Thursday, June 2
Hibana: Spark series premiere, Netflix
Beauty and the Beast season four premiere, 9 p.m., CW
Quincy Jones: Burning the Light television movie premiere, 10 p.m., HBO
Friday, June 3
Comedy Bang! Bang! season five premiere, 11 p.m., IFC
Outcast series premiere, Cinemax
Sunday, June 5
Feed the Beast series premiere, 10 p.m., AMC
Monday, June 6
Angie Tribeca season two premiere, TBS
Barbarians Rising miniseries premiere, 9 p.m., History
Devious Maids season four premiere, 9 p.m., Lifetime
Rizzoli & Isles season seven premiere, 9 p.m., TNT
UnREAL season two premiere, 10 p.m., Lifetime
Tuesday, June 7
Casual season two premiere, Hulu
Friday, June 10
Voltron: Legendary Defender series premiere, Netflix
Saturday, June 11
Hell on Wheels season five return 9 p.m., AMC
O.J.: Made in America miniseries premiere, 9 p.m., ABC
The American West miniseries premiere 10 p.m., AMC
Sunday, June 12
Difficult People season two premiere, Hulu
Ride with Norman Reedus series premiere, 10 p.m., AMC
Monday, June 13
Guilt series premiere, 9 p.m., Freeform
BrainDead series premiere, 10 p.m., CBS
Major Crimes season five premiere, 10 p.m., TNT
Tuesday, June 14
Animal Kingdom series premiere, 9 p.m., TNT
Uncle Buck series premiere, 9 p.m., ABC
Wrecked series premiere, 10 p.m., TBS
Thursday, June 16
Aquarius season two premiere, 9 p.m., NBC
Friday, June 17
Orange is the New Black season four premiere, Netflix
Saturday, June 18
Mother, May I Sleep with Danger television movie premiere, 8 p.m., Lifetime
Sunday, June 19
Endeavour season three premiere (US), 9 p.m., PBS
The Last Ship season three premiere, 9 p.m., TNT
The Jim Gaffigan Show season two premiere, 10 p.m., TV Land
The Tunnel series premiere (US), 10:30 p.m., PBS
Monday, June 20
The Fosters season four premiere, 8 p.m., Freeform
Odd Mom Out season two premiere, 10 p.m., Bravo
Tuesday, June 21
Pretty Little Liars season seven premiere, 8 p.m., Freeform
Wednesday, June 22
Big Brother season 17 premiere, 8 p.m., CBS
American Gothic series premiere, 10 p.m., CBS
Thursday, June 23
Queen of the South series premiere, 10 p.m., USA
Thirteen series premiere, 10 p.m., BBC America
Friday, June 24
The Fundamentals of Caring television movie premiere, Netflix
Saturday, June 25
Center Stage: On Pointe television movie premiere, 8 p.m., Lifetime
Sunday, June 26
Dancing on the Edge series premiere (US), 8 p.m., PBS
Ray Donovan season four premiere, 9 p.m., Showtime
Murder in the First season three premiere, 10 p.m., TNT
Roadies series premiere, 10 p.m., Showtime
Tuesday, June 28
Dead of Summer series premiere, 9 p.m., Freeform
Zoo season two premiere, 9 p.m., CBS
Thursday, June 30
Sex&Drugs&Rock&Roll season two premiere, 10 p.m., FX
---
 July
---
Friday, July 1
Between season two premiere, Netflix
Marcella series premiere (US), Netflix
Marco Polo season two premiere, Netflix
Killjoys season two premiere, 9 p.m., SyFy
Dark Matter season two premiere, 10 p.m., SyFy
Sunday, July 3
The Hunt series premiere (US), 9 p.m., BBC America
Wednesday, July 6
Duck Dynasty season nine premiere, 9 p.m., A&E
Tyrant season three premiere, 10 p.m., FX
Wahlburgers season five premiere, 10 p.m., A&E
Sunday, July 10
The Circus: Inside the Greatest Political Show on Earth season one return, 8 p.m., Showtime
DB Cooper miniseries premiere, 9 p.m., History
The Night Of series premiere, 9 p.m., HBO
Monday, July 11
Making of the Mob season two premiere, 10 p.m., AMC
Wednesday, July 13
Penn & Teller: Fool Us season three premiere, 8 p.m., CW
Suits season six premiere, 9 p.m., USA
The A Word series premiere, 10 p.m., Sundance
Mr. Robot season two premiere, 10 p.m., USA
Friday, July 15
East Los High season four premiere, Hulu
Stranger Things series premiere, Netflix
Tony Robbins: I Am Not Your Guru television movie premiere, Netflix
Sunday, July 17
Power season three premiere, 9 p.m., Starz
Ballers season two premiere, 10 p.m., HBO
Vice Principals series premiere, 10:30 p.m., HBO
Thursday, July 21
SyFy Presents Live from Comic-Con special event premiere, 8 p.m., SyFy
Friday, July 22
Bring It! season three return, 9 p.m., Lifetime
Saturday, July 23
Looking: The Movie television movie premiere, 10 p.m., HBO
Sunday, July 24
Ozzy and Jack's World Detour series premiere, 10 p.m., History
Survivor's Remorse season three premiere, 10 p.m., Starz
Tuesday, July 26
MadTV series premiere, 9 p.m., CW
Born This Way, season two premiere, 10 p.m., A&E
Thursday, July 28
Ripper Street season four premiere (US), 10 p.m., BBC America
Friday, July 29
Home: The Adventures of Tip and Oh series premiere, Netflix
Sunday, July 31
Sharknado: The 4th Awakens television movie premiere, 8 p.m., SyFy
---
 August
---
Friday, Aug. 12
The Get Down series premiere, Netflix
Thursday, Aug. 18
60 Days In season two premiere, 9 p.m., A&E
Sunday, Aug. 21
Fear the Walking Dead season two return, 9 p.m.,  AMC
Tuesday, Aug. 23
Halt and Catch Fire season three premiere, 9 p.m., AMC
Better Late than Never series premiere, 10 p.m., NBC
Wednesday, Aug. 24
Gomorrah series premiere (US), 10 p.m., Sundance
Sunday, Aug. 28
The Strain season three premiere, 10 p.m., FX
Wednesday, Aug. 31
You're the Worst season three premiere, 10 p.m., FX
---
TBA
---
Frontier series premiere, Netflix
Halt and Catch Fire season three premiere, AMC
Happy Valley season two premiere, Netflix
Masters of Sex season four premiere, Showtime (July)
Suits season six premiere, USA