(Photo by ABC/AMPAS)
Producers Steven Soderbergh, Stacey Sher, and Jesse Collins alerted guests and the media in March that they intended the 93rd Academy Awards ceremony to feel like a movie. Held primarily in Los Angeles' art deco–flavored Union Station with remote appearances by guests gathered at its traditional home at the Dolby Theatre and at locations around the world, Sunday night's event certainly felt different, but what could have featured the high kicks of a Cotton Club, Cabaret, or Victor/Victoria lost its sense of spectacle in this pandemic year.
The world was watching the decidedly sober affair, whose joyous moments were limited to a few gracious acceptance speeches (Yuh-Jung Youn, Jon Batiste, among others) and actress Glenn Close doing "Da Butt." The Oscars concluded with a whimper as the Best Picture winner announcement was pushed forward so that the show ended on Joaquin Phoenix reading the name of unsurprising surprise Best Actor award winner Anthony Hopkins, the recipient not in attendance to accept his award (though he offered an acceptance speech the following morning), and the 170 attendees likely mulling over how quickly they could get their lips pressed to a cocktail.
Who could have guessed ending the night on Phoenix would be such a colossal drag? Answer: Everyone.
---
Also read:
---
With a Tomatometer score that places it among the worst-received in the past decade and ratings that Variety called "a staggering low," the 93rd Academy Awards will go down in history as a failed experiment.
Here's what critics had to say.
---
The High Points: It Was Different
The fairest thing to say is that Academy Awards are rarely very entertaining to watch, but at least this year they were not very entertaining in an unexpected way. – Nicholas Barber, BBC.com
No one's asking for their money back: The 93rd Oscars were by far the best movie awards show of the past year. Hopefully it's also the last pandemic show we'll ever have to endure. – Lindsey Bahr, Associated Press
The question was, would it be a good sort of different or a bad sort of different? The ceremony turned out to be a bit of both-and yet, on balance, still more entertaining than the average pre-COVID Oscars. – Judy Berman, TIME Magazine
Look, I'm a sucker for Soderbergh's kooky art projects. This Oscar night looked different from any other, and the parts that worked were exciting enough to suggest a new style for blather-y awards shows. – Darren Franich, Entertainment Weekly
A fascinating exercise in rising to the occasion where necessary, and tripping on its gown when changing things for change's sake. – Caroline Framke, Variety
The resulting relatively fast-paced and deeply personal ceremony actually might have been something more vital — a true Hollywood reinvigoration. – Dominic Patten, Deadline Hollywood Daily
I'm not sure we need this kind of lean approach every year, with its glut of words and its odd shortage of clips, but it did seem like the right style for a sobering year that has been ridden with loss, grief, illness, and financial strain. – Matthew Gilbert, Boston Globe
---
The Low Points: Oy, That Ending
If the first two hours of The 93rd Oscars started to shakily reinvent the franchise's formula, the final stretch collapsed into confusion and chaos. The tone flailed wildly. – Shirley Li, The Atlantic
Soderbergh and his co-producers seemed so terrified of appearing flippant about coronavirus they had apparently instructed guests to bang on about it at every opportunity. – Ed Power, Daily Telegraph (UK)
The memorial reel was introduced with a strange recitation of all the bad things that can kill people, including poverty, which seemed to shove the losses of some of the most beloved people to the background behind political issues. As though people wouldn't die if only we fixed our social problems … Bryan Cranston's giving out an Oscar to a nursing home in a deserted Dolby Theatre (the usual site) really captured the energy level of the night, and the slurred delivery by a suddenly 185-year-old Harrison Ford when he attempted a clunky comedy bit about initial negative reactions to Blade Runner was sad and dispiriting. – Kyle Smith, National Review
The Oscars finale was a heartless disaster…Instead of having the previous year's Best Actress announce the Best Actor award and vice versa, the Academy broke tradition again and invited Joaquin Phoenix — who famously hates awards shows — to present the final award. Phoenix awkwardly read the lead-in to Best Actor which, in a shocking twist, went to Anthony Hopkins of The Father. Hopkins wasn't even in attendance, so the Oscar night ended abruptly, with the Academy accepting the award on his behalf. The debacle represents more than just the heights of miscalculation. Any way you look at it, the move was horribly unfair to the Best Picture winner. – Jeva Lange, The Week
Most of the innovations fell flat, and the Oscars' worst tendencies towards bloat and self-congratulation were only amplified in the new setting. Every Oscar broadcast has its slow parts. This year, it felt like all slow parts. – Dave Nemetz, TV Line
No film clips. No songs. No host. No fun. The words "show don't tell" never occurred to Soderbergh and his crew. It was like if the Grammys didn't have any music. – Rob Sheffield, Rolling Stone
This is how I know for sure that the 2021 Oscars was a prestige-TV show and not a movie: because it was mostly enjoyable until the terrible finale that ruined the whole thing. – Jen Chaney, New York Magazine/Vulture
---
The Affair Overall: It Was Not the Celebration of Movies We Needed
The Oscars this year of all years should have been a great big global commercial for motion pictures and the need for them in our lives. I brought my "movie love." I don't feel like the 93rd Annual Academy Awards quite returned it. – Pete Hammond, Deadline Hollywood Daily
Overall it all felt similar to previous Oscar shows, and often flat, especially without the masses (there were 170 at the ceremony compared to the usual several thousand in Dolby Theatre), loud applause and rattling of borrowed jewellery. – Jeremy Kay, Screen International
May have felt like an earnest celebration of the people who make movies, but, thanks to some bad decisions, wound up being both a boring TV show and a lackluster argument for heading back out to movie theaters. – Kristi Turnquist, Oregonian
I could see what the producers were going for. Maybe I even respect what the producers were going for. But they didn't beat the house. Not this time. – Dan Fienberg, Hollywood Reporter
In a bid for elegance, the broadcast courted sluggishness. – Robert Lloyd, Los Angeles Times
It's tough to remember Oscars ceremonies from one year to the next, but the 2021 Academy Awards telecast may stand the test of time for all the wrong reasons. It was bad. Really bad. – Rob Owen, Pittsburgh Tribune-Review
This strange time has a way of taxing our short term memory, and once this awards season is a dot in our rearview mirror perhaps we'll simply look at this Oscars as an adventurous effort that in the end, couldn't wriggle free from clichéd habits. – Melanie McFarland, Salon.com
The changes, however necessary, were a reminder of how the rituals of the Oscars, no matter how lame and formulaic, are a crucial part of its appeal — the mixture of performative glamour with the klutzy, mortifying atmosphere of a high school dance. – Mike Hale, New York Times
A breezy three-hour event is hard to pull off, and it's even harder to make entertaining. Besides a bit of hard-earned magic, Oscars telecasts rely on tension, spectacle, and surprises. Stripping out the first two and relying on the third is a risky bet. – Ben Travers, indieWire
---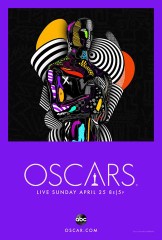 Critics Concensus: The 93rd Oscars definitely delivered something different, but after a strong opening moment with Regina King the changes to this year's ceremony cemented the importance of certain structural traditions — and how damaging hedging your bets on the Academy's votes can be.
(Photo by GABRIEL BOUYS/AFP/Getty Images)
As we near the end of a bizarre, pandemic-shaped awards season, this year's Academy Awards ceremony makes no promises — except that masks will be required attire.
The program, taking place on Sunday (two months delayed from its original date), is produced by Steven Soderbergh, Stacey Sher, and Jesse Collins, who sent a letter in March telling nominees that Zoom appearances will not be allowed, according to People. The in-person event will take place at both Union Station in downtown Los Angeles and the Dolby Theatre in Hollywood – as well as at satellite locations across the planet – and nominees who choose to attend are encouraged to wear not-casual attire.
"We're aiming for a fusion of Inspirational and Aspirational, which in actual words means formal is totally cool if you want to go there, but casual is really not," the letter said.
With a slimmed-down attendee list of only presenters, those nominated, and their guest and the event being treated "as an active movie set" in terms of COVID protocol, producers must have something truly unusual planned, and we're eager to see how it stands up to past events.
While we wait to see what's in store on the 2021 red carpet and during the event spectacle, we've had a look at the Oscars events of the past decade and ranked them below from best to worst. So does anyone beat Anne Hathaway and James Franco as hosts of the worst Academy Awards ceremony in the past 10 years? Read on to find out.
---
1
---
2
---
3
---
4
---
5
---
6
---
7
---
8
---
9
---
10
---
The 93rd Academy Awards ceremony will be broadcast at 5 pm PST/8 pm EST on April 24, 2021, on ABC. 
Download Rotten Tomatoes' printable Oscar Ballot; cast your vote in our digital Oscar ballot.