(Photo by ©Warner Bros./Courtesy Everett Collection)
The Matrix Movies, Ranked by Tomatometer 
The defining sci-fi event of 1999 was supposed to be Star Wars: Episode I – The Phantom Menace, the long-awaited and super-hyped kick-off to the Star Wars prequel trilogy. Yet, while that film did rake in plenty of cash – and generate plenty of discussion – it was the kick-off of a different trilogy that year that would ultimately become the sci-fi moment of the year… if not the decade… and the next couple of decades to come.
Lana and Lily Wachowski's The Matrix was a phenomenon. The story of Neo's (Keanu Reeves) awakening to the truth of his existence – that he and the rest of humanity had been interned by sentient machines in a virtual reality system known as the Matrix – was a box office success, a critical smash, and just really, really f–king cool. The movie had style to burn (those muted green colors, those leather trenches) and introduced western audience to cutting-edge Eastern action choreography thanks to the efforts of fight choreographer Yuen Woo-ping. Action cinema hasn't looked the same ever since.
Sequels were, of course, inevitable, and in 2003 Matrix fans got two of them, both shot concurrently in Sydney, Australia: First came Reloaded, which expanded the lore of the franchise and delivered one of the most epic highway chase scenes ever recorded; then came Revolutions… and that rave party. That same year, fans were able to dig even deeper with the excellent animated anthology film, The Animatrix, in which seven top filmmakers told stories in the Matrix universe using the latest in CG animation and Japanese anime techniques.
With a fourth Matrix movie hitting theaters this December, we decided it was time to rank the original trilogy from worst to best. (We do not include The Animatrix because it only has 19 reviews contributing to its Tomatometer score.)
Which is the Freshest… and which is the sole Rotten entry, so far? Find out below in this definitive ranking of the Matrix franchise.
Disagree with our ranking of the Matrix movies? Let us know in the comments.
#3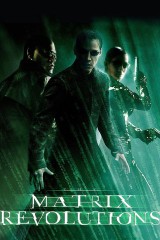 Critics Consensus:
A disappointing conclusion to the Matrix trilogy as characters and ideas take a back seat to the special effects.
Synopsis:
In a dystopia overrun by robots, Neo (Keanu Reeves), mankind's greatest hope, is trapped in a limbo world. Meanwhile, the...
[More]
#2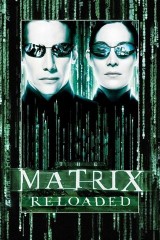 Critics Consensus:
Though its heady themes are a departure from its predecessor,
The Matrix Reloaded
is a worthy sequel packed with popcorn-friendly thrills.
Synopsis:
Freedom fighters Neo (Keanu Reeves), Trinity (Carrie-Anne Moss) and Morpheus (Laurence Fishburne) continue to lead the revolt against the Machine...
[More]
#1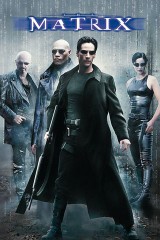 Critics Consensus:
Thanks to the Wachowskis' imaginative vision,
The Matrix
is a smartly crafted combination of spectacular action and groundbreaking special effects.
Synopsis:
Neo (Keanu Reeves) believes that Morpheus (Laurence Fishburne), an elusive figure considered to be the most dangerous man alive, can...
[More]
---