All M. Night Shyamalan Movies Ranked
M. Night Shyamalan broke through into the mainstream with his second-feature, the late '90s horror phenomenon The Sixth Sense. The two similarly successful films that followed (Unbreakable, Signs) was building up Shyamalan as a director of possible Speilbergian talent, though in danger of having his third-act screenplay twists overwhelm his brand. That bore Rotten fruit with The Village and The Happening, which set off a bum streak with big-budget sci-fi and would-be blockbusters: The Happening, The Last Airbender, and After Earth.
The Visit in 2015 would be a back-to-basics, comeback horror effort. Its box office and relative critical success set the stage for the Certified Fresh Split, which brought back the dark superhero world of Unbreakable. Shyamalan closed the trilogy with Glass.
Shyamalan's latest is Old. See where it places as we rank all M. Night Shyamalan movies by Tomatometer!
#13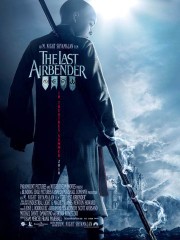 Critics Consensus:
The Last Airbender
squanders its popular source material with incomprehensible plotting, horrible acting, and detached joyless direction.
Synopsis:
A being (Noah Ringer) with the ability to manipulate the four elements joins forces with a waterbender (Nicola Peltz) and...
[More]
#12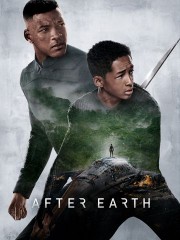 Critics Consensus:
After Earth
is a dull, ploddingly paced exercise in sentimental sci-fi -- and the latest setback for director M. Night Shyamalan's once-promising career.
Synopsis:
With his father (Will Smith) trapped in the wreckage of their spacecraft, a youth (Jaden Smith) treks across Earth's now-hostile...
[More]
#11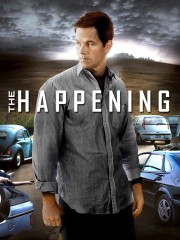 Critics Consensus:
The Happening
begins with promise, but unfortunately descends into an incoherent and unconvincing trifle.
Synopsis:
A high-school science teacher (Mark Wahlberg) and his wife (Zooey Deschanel) flee to the farmlands of Pennsylvania in an attempt...
[More]
#10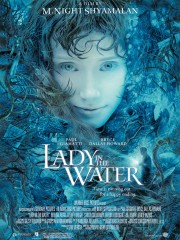 Critics Consensus:
A far-fetched story with little suspense and unconvincing scenarios,
Lady In The Water
feels contrived, pretentious, and rather silly.
Synopsis:
A building manager (Paul Giamatti) rescues an enigmatic young woman (Bryce Dallas Howard) and learns that she is a "narf,"...
[More]
#9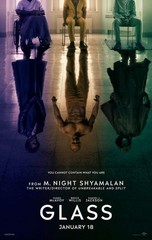 Critics Consensus:
Glass
displays a few glimmers of M. Night Shyamalan at his twisty world-building best, but ultimately disappoints as the conclusion to the writer-director's long-gestating trilogy.
Synopsis:
David Dunn looks to deliver vigilante justice to the Beast -- the madman who has superhuman strength and 23 personalities....
[More]
#8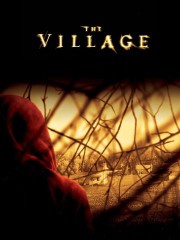 Critics Consensus:
The Village is appropriately creepy, but Shyamalan's signature twist ending disappoints.
Synopsis:
Members (Bryce Dallas Howard, Joaquin Phoenix, Adrien Brody) of a 19th-century community fear the strange creatures that inhabit the surrounding...
[More]
#7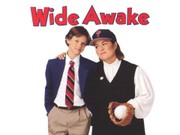 Critics Consensus:
No consensus yet.
Synopsis:
Struggling to adjust to his beloved grandfather's death, a boy (Joseph Cross) seeks understanding of God, life and injustice....
[More]
#6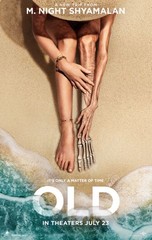 Critics Consensus:
Old
has no shortage of interesting ideas -- and writer-director M. Night Shyamalan's uneven execution will intrigue or annoy viewers, with little middle ground between.
Synopsis:
A tropical holiday turns into a horrific nightmare when a family visits a secluded beach that's somehow causing them to...
[More]
#5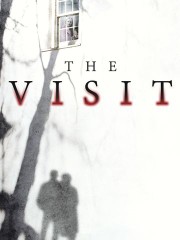 Critics Consensus:
The Visit
provides horror fans with a satisfying blend of thrills and laughs -- and also signals a welcome return to form for writer-director M. Night Shyamalan.
Synopsis:
A teen (Olivia DeJonge) and her younger brother (Ed Oxenbould) discover a shocking secret about their seemingly charming grandparents while...
[More]
#4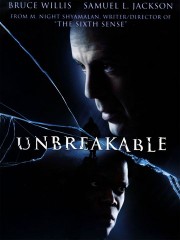 Critics Consensus:
With a weaker ending, Unbreakable is not as a good as The Sixth Sense. However, it is a quietly suspenseful film that intrigues and engages, taking the audience through unpredictable twists and turns along the way.
Synopsis:
The sole survivor (Bruce Willis) of a horrific train crash, questioning his existence, finds counsel in a mysterious stranger (Samuel...
[More]
#3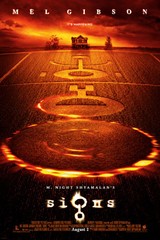 Critics Consensus:
With Signs, Shyamalan proves once again an expert at building suspense and giving audiences the chills.
Synopsis:
With the help of his brother (Joaquin Phoenix), a Pennsylvanian (Mel Gibson) investigates the appearance of 500-foot-diameter circles in his...
[More]
#2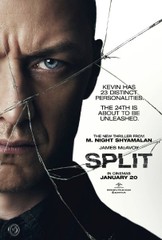 Critics Consensus:
Split
serves as a dramatic tour de force for James McAvoy in multiple roles -- and finds writer-director M. Night Shyamalan returning resoundingly to thrilling form.
Synopsis:
A psychotic man (James McAvoy) who has 23 personalities holds three teenage girls captive in an underground cell....
[More]
#1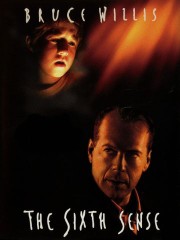 Critics Consensus:
M Night Shayamalan's The Sixth Sense is a twisty ghost story with all the style of a classical Hollywood picture, but all the chills of a modern horror flick.
Synopsis:
A child psychologist (Bruce Willis) tries to help a boy (Haley Joel Osment) who is traumatized by visitations from troubled...
[More]