Chadwick Boseman's Freshest Movies
Black Panther star Chadwick Boseman tragically died on August 28, 2020, after a four-year battle with colon cancer. The actor, who broke  into the mainstream with an acclaimed performance as baseball legend Jackie Robinson in 42, began in the role that would define him – T'Challa / Black Panther – in Captain America: Civil War, in 2016, and went on to play the character in Black Panther, Avengers: Endgame, and Avengers: Infinity War. He also played Thurgood Marshall in Marshall, and James Brown in Get On Up. His latest role was in Spike Lee's Da 5 Bloods, which was released this year; he will appear in Ma Rainey's Black Bottom later this year. Boseman was just 43 at the time of his death. As the world mourns this monumental loss, we're paying tribute to Boseman with his Freshest film roles.
#1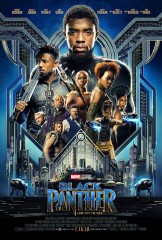 Critics Consensus:
Black Panther
elevates superhero cinema to thrilling new heights while telling one of the MCU's most absorbing stories -- and introducing some of its most fully realized characters.
Synopsis:
After the death of his father, T'Challa returns home to the African nation of Wakanda to take his rightful place...
[More]
#2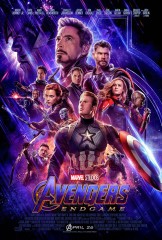 Critics Consensus:
Exciting, entertaining, and emotionally impactful,
Avengers: Endgame
does whatever it takes to deliver a satisfying finale to Marvel's epic Infinity Saga.
Synopsis:
Adrift in space with no food or water, Tony Stark sends a message to Pepper Potts as his oxygen supply...
[More]
#3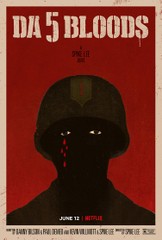 Critics Consensus:
Fierce energy and ambition course through
Da 5 Bloods
, coming together to fuel one of Spike Lee's most urgent and impactful films.
Synopsis:
Four African American vets battle the forces of man and nature when they return to Vietnam seeking the remains of...
[More]
#4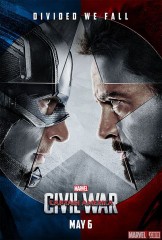 Critics Consensus:
Captain America: Civil War
begins the next wave of Marvel movies with an action-packed superhero blockbuster boasting a decidedly non-cartoonish plot and the courage to explore thought-provoking themes.
Synopsis:
Political pressure mounts to install a system of accountability when the actions of the Avengers lead to collateral damage. The...
[More]
#5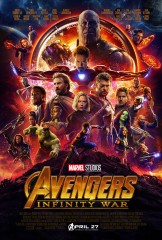 Critics Consensus:
Avengers: Infinity War
ably juggles a dizzying array of MCU heroes in the fight against their gravest threat yet, and the result is a thrilling, emotionally resonant blockbuster that (mostly) realizes its gargantuan ambitions.
Synopsis:
Iron Man, Thor, the Hulk and the rest of the Avengers unite to battle their most powerful enemy yet --...
[More]
#6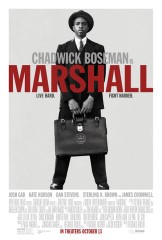 Critics Consensus:
Marshall
takes an illuminating, well-acted look at its real-life subject's early career that also delivers as an entertainingly old-fashioned courtroom drama.
Synopsis:
Young Thurgood Marshall faces one of his greatest challenges while working as a lawyer for the NAACP. Marshall travels to...
[More]
#7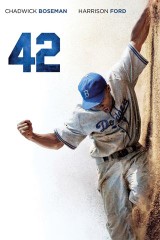 Critics Consensus:
42
is an earnest, inspirational, and respectfully told biography of an influential American sports icon, though it might be a little too safe and old-fashioned for some.
Synopsis:
In 1946, Branch Rickey (Harrison Ford), legendary manager of the Brooklyn Dodgers, defies major league baseball's notorious color barrier by...
[More]
#8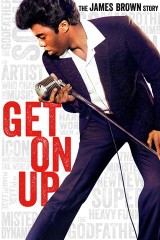 Critics Consensus:
With an unforgettable Chadwick Boseman in the starring role,
Get On Up
offers the Godfather of Soul a fittingly dynamic homage.
Synopsis:
James Brown (Chadwick Boseman) was born in extreme poverty in 1933 South Carolina and survived abandonment, abuse and jail to...
[More]