---
Best-Reviewed TV Sci-Fi/Fantasy/Horror 2016
Superheroes ruled 2016 in this category, but the inclusion of a nostalgic throwback, a conspiracy thriller, and a tried-and-true fantastical drama reveals that there's something excellent for everyone here.
The order of the list reflects the scores as of December 31, 2016, but the number displayed on the Adjusted Tomatometer may change as more reviews keep getting added after the end of the year.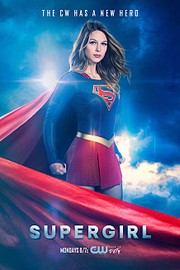 Critics Consensus:
The arrival of the more famous cousin in
Supergirl
does nothing to detract from the show's lead, who continues to deliver strength, action, and relatability.
Synopsis:
Season 2 finds Supergirl, Kara Zor-El (Melissa Benoist), teaming up with her cousin Superman (Tyler Hoechlin). Kara and James (Mehcad...
[More]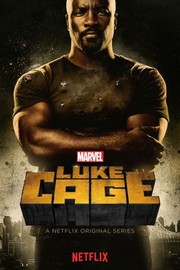 Critics Consensus:
An immersive, socially conscious narrative and a confident, charismatic lead performance make
Marvel's Luke Cage
a stellar sampling of the new Marvel/Netflix universe.
Synopsis:
An ex-con who gained super strength during a botched experiment fights evil-doers in New York City in this comic-book adaptation....
[More]
Critics Consensus:
Exciting, heartbreaking, and sometimes scary,
Stranger Things
acts as an addictive homage to Spielberg films and vintage 1980s television.
Synopsis:
A love letter to the '80s classics that captivated a generation, Stranger Things is set in 1983 Indiana, where a...
[More]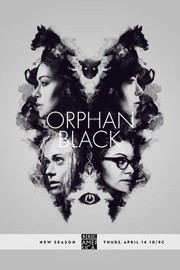 Critics Consensus:
Orphan Black
makes a 180-degree return to its roots with an experimental fourth season that delves deeper into the show's strange, innovative premise.
Synopsis:
An orphan gets caught up in a deadly conspiracy after learning that she is a clone....
[More]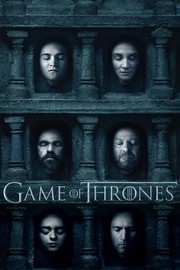 Critics Consensus:
Bloody and captivating as always,
Game of Thrones
plunges back into the midst of a world touched by grief, dread, and precarious sexuality.
Synopsis:
In Series 6 Bran Stark continues to train with the Three-Eyed Raven and, after being captured, Daenerys Targaryen is brought...
[More]