---
Best-Reviewed Movie 2018: Australia
Our friends Down Under delivered a number of noteworthy films this year, whether they were filmed primarily in Australia or produced by Australian companies. But one particular story set in the Outback and centering on the trial of Indigenous man, and the events leading up to it, earned near universal acclaim to rise to the top.
The order of the rank below reflects the Adjusted Score as of December 31, 2018. Scores might change over time.
#1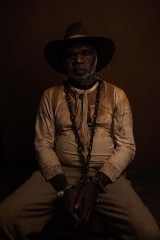 Critics Consensus:
Sweet Country
makes brilliant use of the Australian outback as the setting for a hard-hitting story that satisfies as a character study as well as a sociopolitical statement.
Synopsis:
An Aboriginal man goes on the run after he kills a white man in self-defense....
[More]