---
Best-Reviewed Comic Book/Graphic Novel Movies 2016
It was another big year for superhero movies, and while critics were split on some of the high profile releases, this batch of comic book adaptations proves there was still plenty to savor.
The order of the list reflects the scores as of December 31, 2016, but the number displayed on the Adjusted Tomatometer may change as more reviews keep getting added after the end of the year.
#1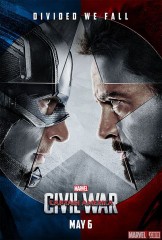 Critics Consensus:
Captain America: Civil War
begins the next wave of Marvel movies with an action-packed superhero blockbuster boasting a decidedly non-cartoonish plot and the courage to explore thought-provoking themes.
Synopsis:
Political pressure mounts to install a system of accountability when the actions of the Avengers lead to collateral damage. The...
[More]
#2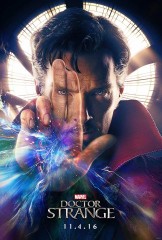 Critics Consensus:
Doctor Strange
artfully balances its outré source material against the blockbuster constraints of the MCU, delivering a thoroughly entertaining superhero origin story in the bargain.
Synopsis:
Dr. Stephen Strange's (Benedict Cumberbatch) life changes after a car accident robs him of the use of his hands. When...
[More]
#3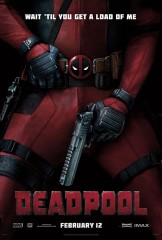 Critics Consensus:
Fast, funny, and gleefully profane, the fourth-wall-busting
Deadpool
subverts superhero film formula with wildly entertaining -- and decidedly non-family-friendly -- results.
Synopsis:
Wade Wilson (Ryan Reynolds) is a former Special Forces operative who now works as a mercenary. His world comes crashing...
[More]
#4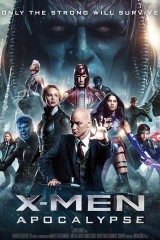 Critics Consensus:
Overloaded action and a cliched villain take the focus away from otherwise strong performers and resonant themes, making X-Men: Apocalypse a middling chapter of the venerable superhero franchise.
Synopsis:
Worshiped as a god since the dawn of civilization, the immortal Apocalypse (Oscar Isaac) becomes the first and most powerful...
[More]
#5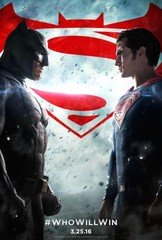 Critics Consensus:
Batman v Superman: Dawn of Justice
smothers a potentially powerful story -- and some of America's most iconic superheroes -- in a grim whirlwind of effects-driven action.
Synopsis:
It's been nearly two years since Superman's (Henry Cavill) colossal battle with Zod (Michael Shannon) devastated the city of Metropolis....
[More]