---
Best-Reviewed Animated Movies 2016
It was a particularly strong year for animated films, with Disney and Pixar contributing typically fine work and a few scrappy upstarts exploring uncharted territory.
The order of the list reflects the scores as of December 31, 2016, but the number displayed on the Adjusted Tomatometer may change as more reviews keep getting added after the end of the year.
#1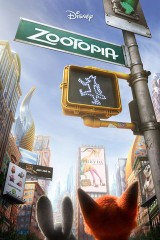 Critics Consensus:
The brilliantly well-rounded
Zootopia
offers a thoughtful, inclusive message that's as rich and timely as its sumptuously state-of-the-art animation -- all while remaining fast and funny enough to keep younger viewers entertained.
Synopsis:
From the largest elephant to the smallest shrew, the city of Zootopia is a mammal metropolis where various animals live...
[More]
#2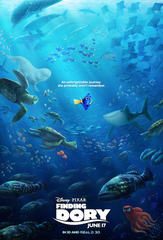 Critics Consensus:
Funny, poignant, and thought-provoking,
Finding Dory
delivers a beautifully animated adventure that adds another entertaining chapter to its predecessor's classic story.
Synopsis:
Dory (Ellen DeGeneres) is a wide-eyed, blue tang fish who suffers from memory loss every 10 seconds or so. The...
[More]
#3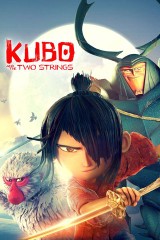 Critics Consensus:
Kubo and the Two Strings
matches its incredible animation with an absorbing -- and bravely melancholy -- story that has something to offer audiences of all ages.
Synopsis:
Young Kubo's (Art Parkinson) peaceful existence comes crashing down when he accidentally summons a vengeful spirit from the past. Now...
[More]
#4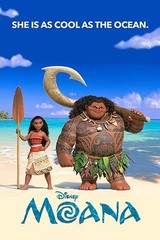 Critics Consensus:
With a title character as three-dimensional as its lush animation and a story that adds fresh depth to Disney's time-tested formula,
Moana
is truly a family-friendly adventure for the ages.
Synopsis:
An adventurous teenager sails out on a daring mission to save her people. During her journey, Moana meets the once-mighty...
[More]
#5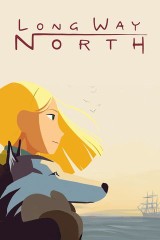 Critics Consensus:
Smart and refreshingly free of sentimentality,
Long Way North
takes viewers on a beautifully animated adventure grounded in fully realized characters and genuine emotion.
Synopsis:
In the 19th century, a young Russian girl (Christa Théret) embarks on an adventure-filled quest to find her grandfather at...
[More]