All Dev Patel Movies, Ranked by Tomatometer
After being alerted to Dev Patel's existence by his Skins-watching daughter, director Danny Boyle cast the then 17-year-old actor in 2008's Slumdog Millionaire. The film, which was originally dropped by Warner Independent after the studio doubted its commercial prospects, would go on to gross over $350 million worldwide, win Best Picture at the Academy Awards, and make international stars out of leads Patel and Freida Pinto.
It would be hard to match that kind of explosive feature debut, and for the next several years, only the Best Exotic Marigold Hotel cinematic universe films would come close to that early critical and box office success. But Patel came roaring back with Lion, the true-story drama that would earn him a Best Supporting Actor Oscar nom, with the film itself ultimately in the running for Best Picture. The Certified Fresh Hotel Mumbai and Personal History of David Copperfield followed, and now Patel is getting career-best review write-ups for A24's Arthurian jam, The Green Knight.
Read on to see all Dev Patel movies, ranked by Tomatometer!

#1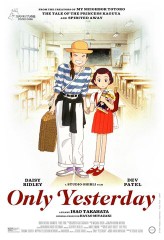 Critics Consensus:
Only Yesterday
's long-delayed U.S. debut fills a frustrating gap for American Ghibli fans while offering further proof of the studio's incredibly consistent commitment to quality.
Synopsis:
A put-upon 27-year-old Japanese office worker travels to the countryside and reminisces about her childhood in Tokyo and what life...
[More]
#2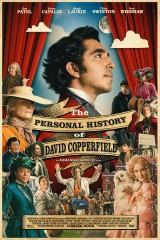 Critics Consensus:
The Personal History of David Copperfield
puts a fresh, funny, and utterly charming spin on Dickens' classic, proving some stories truly are timeless.
Synopsis:
The life of David Copperfield is chronicled from his youth into adulthood....
[More]
#3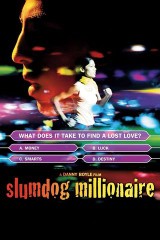 Critics Consensus:
Visually dazzling and emotionally resonant,
Slumdog Millionaire
is a film that's both entertaining and powerful.
Synopsis:
As 18-year-old Jamal Malik (Dev Patel) answers questions on the Indian version of "Who Wants to Be a Millionaire," flashbacks...
[More]
#4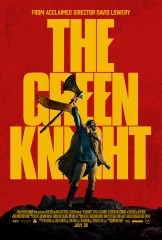 Critics Consensus:
The Green Knight
honors and deconstructs its source material in equal measure, producing an absorbing adventure that casts a fantastical spell.
Synopsis:
An epic fantasy adventure based on the timeless Arthurian legend, THE GREEN KNIGHT tells the story of Sir Gawain (Dev...
[More]
#5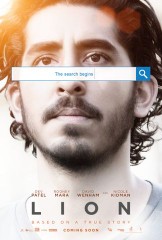 Critics Consensus:
Lion
's undeniably uplifting story and talented cast make it a moving journey that transcends the typical cliches of its genre.
Synopsis:
Five year old Saroo gets lost on a train which takes him thousands of miles across India, away from home...
[More]
#6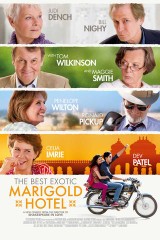 Critics Consensus:
The Best Exotic Marigold Hotel isn't groundbreaking storytelling, but it's a sweet story about the senior set featuring a top-notch cast of veteran actors.
Synopsis:
Some British retirees (Judi Dench, Maggie Smith, Bill Nighy) decide to outsource their retirement to exotic -- and less expensive...
[More]
#7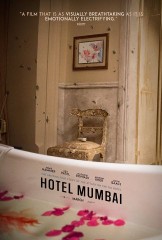 Critics Consensus:
Its depiction of real-life horror will strike some as exploitative, but
Hotel Mumbai
remains a well-made dramatization of tragic events.
Synopsis:
November 26, 2008 ... terror struck the heart of India. From the producer of Sicario and Wind River....
[More]
#8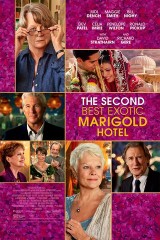 Critics Consensus:
The Second Best Exotic Marigold Hotel
is about as original as its title -- but with a cast this talented and effortlessly charming, that hardly matters.
Synopsis:
As his marriage to Sunaina draws near, Sonny sets his eye on opening a second residence for the elderly, but...
[More]
#9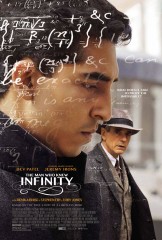 Critics Consensus:
The Man Who Knew Infinity
might be a tad too conventional to truly do its subject justice, but Dev Patel and Jeremy Irons elevate the end result beyond mere biopic formula.
Synopsis:
In 1913, brilliant East Indian mathematician Srinivasa Ramanujan (Dev Patel) travels to Trinity College in England to work with professor...
[More]
#10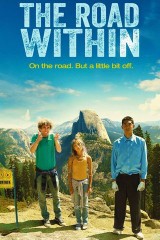 Critics Consensus:
No consensus yet.
Synopsis:
A man with (Robert Sheehan) Tourette's syndrome brings his OCD roommate (Dev Patel) and an anorexic woman (Zoë Kravitz) along...
[More]
#11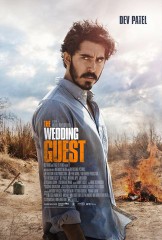 Critics Consensus:
The Wedding Guest
makes a compelling argument for Dev Patel as an actor worthy of diverse leading roles, even if the movie's less than the sum of its action thriller parts.
Synopsis:
Jay is a man with a secret who travels from Britain to Pakistan to attend a wedding - armed with...
[More]
#12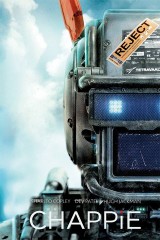 Critics Consensus:
Chappie
boasts more of the big ideas and visual panache that director Neill Blomkamp has become known for -- and, sadly, more of the narrative shortcomings.
Synopsis:
In the near future, a mechanized police force patrols the streets and deals with lawbreakers -- but now, the people...
[More]
#13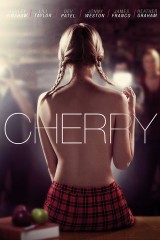 Critics Consensus:
Showing lots of skin but never as narratively daring.
Cherry
skimps on substance all around.
Synopsis:
A teenager (Ashley Hinshaw) takes the money she earned for a photo shoot and runs away to San Francisco, where...
[More]
#14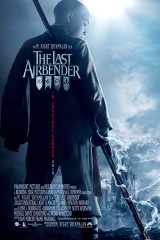 Critics Consensus:
The Last Airbender
squanders its popular source material with incomprehensible plotting, horrible acting, and detached joyless direction.
Synopsis:
The four nations of Air, Water, Earth and Fire lived in harmony until the Fire Nation declared war. A century...
[More]