Best-Reviewed Pro Football Movies
Omaha! 319! Black 88! Rotten Tomatoes has compiled the 10 best-reviewed pro football movies of all time! Hike! God dammit, Donald!
#10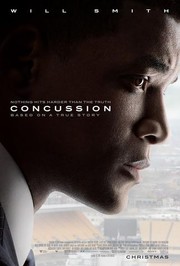 Critics Consensus:
Concussion lands a solid, well-acted hit on its impressively timely subject matter, even if its traditional sports drama structure is a little too safe to deserve a full-on dance in the end zone.
Synopsis:
Based on the true story of the doctor who discovered CTE (chronic traumatic encephalopathy) in football players, and the uphill...
[More]
#9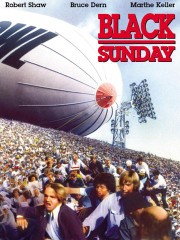 Critics Consensus:
A smart, tense thriller from director John Frankenheimer, Black Sunday succeeds on a technical level, even if it fails to bring its characters to vivid life.
Synopsis:
With the help of international terrorists, angry Vietnam vet Lander plots to cause trouble at the Super Bowl by sending...
[More]
#8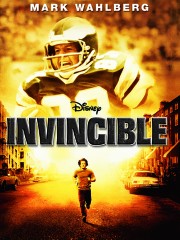 Critics Consensus:
As simple and authentic as the gritty South Philly invirons in which it's set in, Invincible sends a uplifting and heartfelt message packed with an athletic enthusiasm that shouldn't be missed.
Synopsis:
This is the true story of Vince Papale, who became a member of the Philadelphia Eagles football team as a...
[More]
#7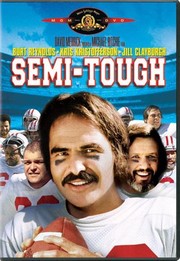 Critics Consensus:
No consensus yet.
Synopsis:
Burt Reynolds and Kris Kristofferson star as two pro-football pals who both fall for the team-owner's very rich daughter. Kind...
[More]
#6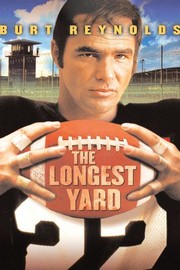 Critics Consensus:
Equal parts tough and funny, and led by a perfectly cast Burt Reynolds, The Longest Yard has an interesting political subtext and an excellent climax -- even if it takes too long to get there.
Synopsis:
Ex-football star Paul Crewe (Burt Reynolds) ends up in a prison run by sadistic sports-nut Warden Hazen (Eddie Albert). Strong-armed...
[More]
#5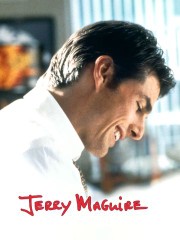 Critics Consensus:
Anchored by dazzling performances from Tom Cruise, Cuba Gooding Jr., and Renée Zellweger, as well as Cameron Crowe's tender direction, Jerry Maguire meshes romance and sports with panache.
Synopsis:
Jerry Maguire is a man who knows the score. As a top agent at Sports Management International, Jerry is unquestionably...
[More]
#4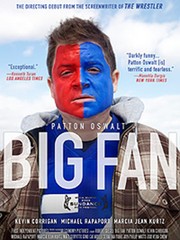 Critics Consensus:
Featuring Patton Oswalt's sympathetic portrayal, Big Fan humorously and effectively captures the dark and lonely world of a sports fanatic.
Synopsis:
Paul Aufiero, a 35-year-old parking garage attendant from Staten Island, is the self-described "world's biggest New York Giants fan." He...
[More]
#3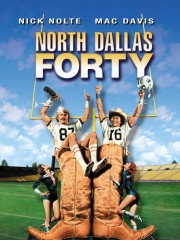 Critics Consensus:
Muddled overall, but perceptive and brutally realistic, North Dallas Forty also benefits from strong performances by Nick Nolte and Charles Durning. Football fans will likely find it fascinating.
Synopsis:
Onetime Dallas Cowboy Peter Gent's tell-all novel about the big business of football is the source for Ted Kotcheff's film,...
[More]
#2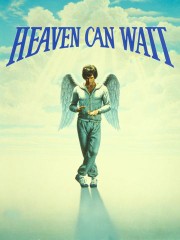 Critics Consensus:
A throwback to the high-gloss screwball comedies of the 1940s, Heaven Can Wait beguiles with seamless production values and great comic relief from Charles Grodin and Dianne Cannon.
Synopsis:
In this film, Warren Beatty plays pro-football-player Joe Pendleton, who is whisked to Heaven before his due date by over-eager...
[More]
#1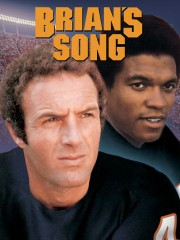 Critics Consensus:
Buoyed by standout performances from James Caan and Billy Dee Williams, Brian's Song is a touching tale of friendship whose central relationship transcends its standard sports movie moments.
Synopsis:
This football film draws on the memoirs of Chicago Bears' Gale Sayers to depict his friendship with fellow player Brian...
[More]