(Photo by Jonathan Bachman/Getty Images; Michele K. Short/AMC/Sony Pictures Television; HBO; Jordin Althaus/Hulu; Comedy Central; Comedy Central; Pamela Littky/FX; Tyler Golden / Netflix; John Filo/CBS; Courtesy of Rene Burri/Magnum Photos; Fred Norris/HBO)
Click image to enlarge.
Here are new and returning shows, finales, live events, and more to look forward to for the week of Monday, September 11. See how they stack up by Tomatometer so far.
---
Monday, Sept. 11
---
Monday Night Football (kicks off with New Orleans @ Minnesota), 7 p.m., ESPN
---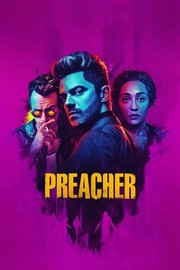 Critics Consensus:
Preacher's
sophomore season benefits from more focused storytelling, without sacrificing any of its gorgeous, violent, insane fun.
Synopsis:
The expanded second season, consisting of 13 episodes, is a genre-bending thrill ride that follows West Texas preacher Jesse Custer...
[More]
#1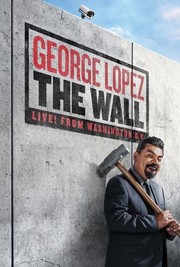 Critics Consensus:
No consensus yet.
Synopsis:
Not one to shy away from current, hot-button issues, George Lopez offers his unique take on a wide variety of...
[More]
Tuesday, Sept. 12
---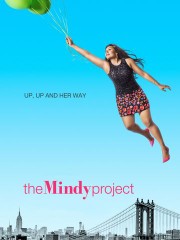 Critics Consensus:
The Mindy Project
's sixth season takes us on another fun, messy, and ultimately optimistic journey as Mindy searches for her idea of happiness.
Synopsis:
She's done it! After five seasons of The Mindy Project, Mindy's bagged herself a husband. Sure, an impulsive elopement wasn't...
[More]
Wednesday, Sept. 13
---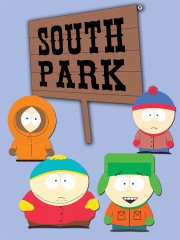 Critics Consensus:
South Park
delivers an uncharacteristically stilted season that feels timid in its satire and unsure of who or what it's lampooning.
Synopsis:
Season 21 of this satirical comedy series tackles issues like North Korea, Facebook, and superhero movies. Meanwhile, Cartman continues his...
[More]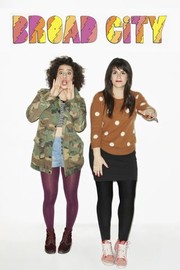 Critics Consensus:
Pizza and weird are always in season for Abbi and Ilana in their fourth, wintery year of
Broad City
's weed-infused escapades.
Synopsis:
The cult hit web series Broad City comes compliments of the collective brains of Abbi Jacobson + Ilana Glazer (both...
[More]
Thursday, Sept. 14
---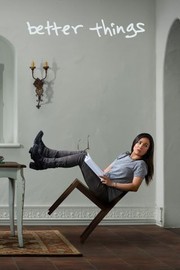 Critics Consensus:
Better Things
' second season plays even more adroitly to its strengths, weaving confidently between stinging humor, caustic observation, and poignant drama.
Synopsis:
In the second season of "Better Things," Sam (Pamela Adlon) struggles with feeling unappreciated by her daughters Max (Mikey Madison),...
[More]
Friday, Sept. 15
---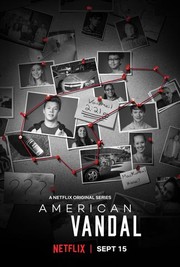 Critics Consensus:
American Vandal
pays satirical dividends while also working as a genuinely absorbing mystery that offers thought-provoking commentary on modern entertainment.
Synopsis:
American Vandal is a half-hour true-crime satire that explores the aftermath of a costly high school prank that left twenty-seven...
[More]
Sunday, Sept. 17
---
69th Primetime Emmy Awards, 8 p.m., ABC
---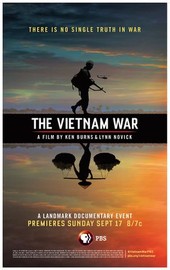 Critics Consensus:
The Vietnam War
revisits a dark chapter in American history with patience, grace, and a refreshing -- and sobering -- perspective informed by those who fought.
Synopsis:
A history of the Vietnam War that features insights from U.S. soldiers, Americans who opposed the war, Vietnamese combatants and...
[More]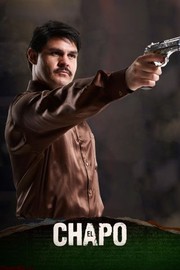 Synopsis:
The series explores the life story of one of the world's most notorious criminals, Joaquin "El Chapo" Guzman, over a...
[More]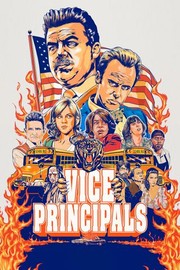 Critics Consensus:
Danny McBride and Walton Goggins return to settle unfinished business in a
Vice Principals
season two that is both obscenely funny and more satisfying than its predecessor.
Synopsis:
Season 2 of the comedy series about two high-school vice principals fighting for the role of principal is a direct...
[More]