Join us weekly as Rotten Tomatoes reports on what's opening, expanding, and coming to the specialty box office. From promising releases from new voices to experimental efforts from storied filmmakers – or perhaps the next indie darling to go the distance for end-of-year accolades – we will break it all down for you here each week in Fresh Indie Finds. 
---
This week at the specialty box office, we are keeping it 100 with three soon-to-be-Certified Fresh gems and revisit of a recent film with unprecedented access to the most famous landing in the history of landings. Last week we spoke about the tough as nails 2020 best documentary race and this week adds two more alongside a gritty foreign-language thriller. In our indie trailer section, we see new clips from Kathy Griffin and Casey Affleck.
Opening This Weekend
---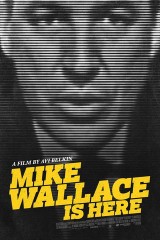 Mike Wallace was a fixture in American homes for the better part of the last century. He interviewed every celebrity from Salvador Dalí to Barbra Streisand. As the lead anchor on prolific and long-running news magazine 60 Minutes, Wallace was on the front lines of every major world event for his entire 37-year run. Mike Wallace is Here breaks down the man who went from game show host to hard-hitting newsman. Sam Fragoso of The Wrap called the doc "The result is a prismatic portrait, a movie that sits at the intersection of long-form journalism and riveting documentary."
---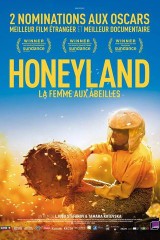 A beekeeper from a remote village is confronted with a threat to her and her family's way of life in this powerful documentary about honey, the environment, family, and greed. Called "a painstaking observational documentary" by Guy Lodge of Variety, Honeyland filmmakers Ljubomir Stefanov and Tamara Kotevska prompt some thought-provoking questions on the balance of progress over preservation.
---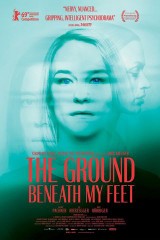 A slew of recent projects from exciting filmmakers have examined the tolls of toxic masculinity and harassment in the workplace. Glow, Support the Girls, Unsane, and even Stranger Things took aim at the daily trials of working women. The Ground Beneath My Feet expands on those themes as the central characters delve deeper into a psychological thriller about mental illness. "The Ground Beneath My Feet captures the taxing realities of mental illness on those affected and their carers without sentimentality or sugarcoating," says Carmen Paddock of One Room With A View.

Playing New York and Los Angeles this weekend, expanding to limited screens Aug 2nd.
---
Fresh and Still in Theaters
---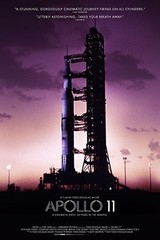 Spotlight Pick!

Surprisingly Apollo 11 is still in theaters and just added ten more. Though currently available on-demand, you can still see the film at twenty IMAX locations around the country. The visuals for this new doc are breathtaking, but best enjoyed in Dolby sound and full IMAX projection. Unprecedented access to unreleased audio from the Apollo 11 space mission gave director Todd Douglas Miller a whole new avenue to craft a unique story about well-known events. Premiering at the Sundance Film Festival, this reconstruction of humanity's first successful trip to the moon uses archival footage to enthrall the audience completely.

In Limited Release.
Along with…
---
New Indie Trailers
---
Light of My Life (2019) 82% 
Casey Affleck battles for his life in a world without women — save his daughter.
---
Where's My Roy Cohn? (2019) 87%
An intimate profile on one of the most powerful and controversial fixers in politics.
---
Kathy Griffin: A Hell of a Story (2019)  
Kathy Griffin chronicles her fall from grace and battle to claw her way back from the ashes of a career-ending photoshoot.
---
Like this? Subscribe to our newsletter and get more features, news, and guides in your inbox every week.