Join us weekly as Rotten Tomatoes reports on what's indie features are streaming. From promising releases by new voices to experimental efforts from storied filmmakers – or perhaps the next indie darling to go the distance for end-of-year accolades – we will break it all down for you here each week.
---
For the foreseeable future, the specialty box office and all theatrical releases will be on hold as we all make efforts to socially distance ourselves and reduce the spread of the COVID-19 coronavirus. With that in mind, we have reshaped our Indie Fresh List. This week for our fresh picks we have a Zombie horror-comedy, a French family drama, and a documentary about LGBTQ+ rights abroad. In our Spotlight section, we have a biographical documentary that chronicles John Lewis's 60-year history as one of the most dedicated civil rights activists in American history.
---
Streaming This Weekend
---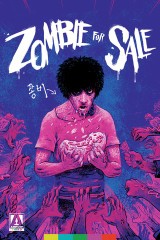 A family of misfit con artists discovers that an "undead" test subject from Korea's biggest pharmaceutical company is living in their gas station storefront. When the family patriarch is bitten by the new visitor, rather than becoming a zombie, he's instead given a new lease on life. The family then attempts to commodify their new fountain of youth, selling bites to their gas station patrons — that is, until the predictable and hilarious ramifications take effect. "Working as an anti-Train to Busan, Zombie for Sale is light, breezy, oh so silly, and infectiously fun," writes Kat Hughes of THN.

Available to rent or buy July 1st on Google Play and iTunes.
---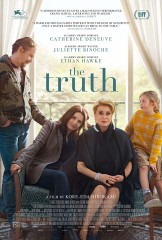 Hirokazu Koreeda follows up his Palme d'Or-winning and Oscar-nominated comedic tearjerker Shoplifters with this farcical family drama starring French screen legends Catherine Deneuve and Juliette Binoche. The Truth follows an aging French movie star slowly succumbing to dementia as she prepares to release her memoirs. To commemorate the book's release, her daughter joins her in France, but is horrified to read her mother's manipulative and upbeat recollections of the past. In a hilarious case of revisionist history, the two women engage in a witty war of words about the past but eventually try to use the moment to repair their fractured relationship. Led by the incomparable Deneuve and Binoche, "The Truth examines the self-absorbed nature of celebrity and its impact on personal relationships through a script with just enough moments of humor to feel realistic in its examinations of life and family," writes Amanda Mazzillo of Film Inquiry.

Available to rent or buy July 3rd on Google Play and iTunes. 
---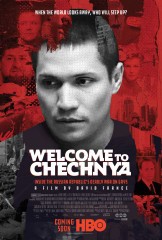 David France has made a name for himself as a prolific documentarian of LGBTQ subjects, and as we close PRIDE month, his latest effort Welcome to Chechnya premieres on HBO. The film chronicles a group of activists as they risk their lives to battle anti-LGBTQ persecution in the titular Russian republic. In-depth and intimate, the documentary takes an unflinching look at the oppressed lives of queer people, exposes Chechnya's underreported atrocities, and highlights those who are in the fight to stop them. "Welcome to Chechnya not only provides a stark reminder of the everyday reality of anti-queer oppression outside of our 'progressive' Western bubble but also of the precarious nature of global LGBTQ+ rights," writes Jack King of Little White Lies.

Available to rent or buy July 3rd on Google Play and iTunes [this link is for The Truth, but I couldn't find an iTunes link for Welcome to Chechnya].
---
Available to Stream – Spotlight Pick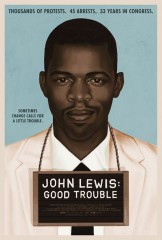 At only 21 years old, John Lewis was at the forefront of the fight for Black civil rights in America, and over the course of his 60-plus years of social activism and legislative action, he has remained a shining beacon of what can be accomplished when you set out to make good trouble. This week in our Spotlight section, we have documentarian Dawn Porter's cinematic portrait of the former freedom rider who marched with Dr. King and worked to pass of the Voting Right Act of 1965. Going back to his humble beginnings and building to his eventual work on Capital Hill, Porter interviewed Lewis, his family, political leaders, Congressional colleagues, and others who intimately knew the man, who has tirelessly fought for racial equality in America. "The sheer volume of archival footage and black and white stills in John Lewis: Good Trouble, combined with interviews from some of Lewis' past and present colleagues, has a powerful visual effect," according to Beandrea July of The Hollywood Reporter.

Available to rent or buy July 3rd on FandangoNow, Vudu, Google Play and iTunes.
---
Along with…
---
Thumbnail images by