This week, Christy takes a look at the Jason Statham-less reboot of the Transporter franchise and Chris Evans' directorial debut.
---
NEW IN THEATERS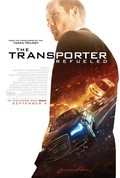 Rating: PG-13, for sequences of violence and action, sexual material, some language, a drug reference and thematic elements.
It's sort of shocking that this movie received a PG-13 rating (or that any of the Transporter movies have, for that matter). This is a reboot of the Jason Statham series – with the handsome but inferior Ed Skrein filling in for Statham – about a former special-ops mercenary who now makes a living transporting dangerous people and items with no questions asked. This time, Skrein's Frank Martin finds himself entangled in a heist scheme involving a group of sexy, identically dressed prostitutes trying to rip off their wealthy, Russian kingpin pimp. Kidnappings, car chases (brought to you by Audi), fights and shootings ensue. There's the suggestion that some of the characters have had sex with each other (in groups, even) and several ladies gyrate on a yacht in lingerie, as one does. OK for viewers around 13 and older.

---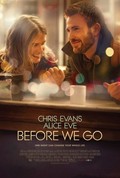 Rating: PG-13, for brief strong language and some suggestive content.
Chris Evans strays far from the blockbuster Marvel Cinematic Universe and the Captain America character that made him a superstar to direct and co-star in this intimate, indie romance. Evans and Alice Eve play strangers who meet in the middle of the night at Grand Central Terminal and end up walking and talking until dawn throughout New York City. Along the way, they discuss their respective love lives, career choices, dreams and regrets. There's some mature talk here about marriage and infidelity and some language. Evans' character also gets punched in the face when he tries to retrieve Eve's stolen Prada bag. Overall, though, it's pretty harmless but also pretty dull. Fine for tweens and older.