This week, there's a decent chance younger audiences will be interested in the action-packed new reimagining of the King Arthur legend, but before you take them to see it, you may want to know what kinds of shenanigans Charlie Hunnam and his pals get up to in the film. Read on for Christy's analysis on Legend of the Sword and the smaller-scale drama Lowriders.
---
NOW IN THEATERS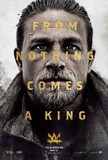 Rating: PG-13, for sequences of violence and action, some suggestive content and brief strong language.
It's yet another telling of the legend of King Arthur – an origin story, which all superheroes get come summertime. Director and co-writer Guy Ritchie mashes up the visual verve and verbal brio of his early gangster movies like Lock, Stock and Two Smoking Barrels and Snatch with the massive action sequences and glossy CGI that are standard for big-studio blockbusters. At the center of all the sound and fury is Charlie Hunnam as Arthur, who rises from the obscurity of the streets to take his rightful place as king. There's a ton of violence: fistfights, explosions, mass destruction and giant, marauding elephants. The usual. People kill each other – it's an epic power struggle, after all. Because this is a Ritchie movie, there's plenty of colorful dialogue and language. And a flashback to Arthur's scrappy childhood reveals he was raised in a brothel. It's messy and noisy, but it's probably suitable for viewers around 12 or 13 and older.

---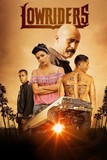 Rating: PG-13, for language, some violence, sensuality, thematic elements and brief drug use.
A strong cast and vivid sense of place elevate this otherwise familiar tale of intergenerational conflict. Lowriders takes place within the vibrant, Mexican-American car culture of East Los Angeles – a section of the city we don't often see on film. Demian Bichir stars as a hardworking auto mechanic and recovering alcoholic who competes with his crew in the annual lowrider competition. His very different sons (Gabriel Chavarria and Theo Rossi) also get involved in designing and driving meticulously styled vintage vehicles, even as they try to assert their own identities and sense of artistry. A key character gets shot in the chest. There are police run-ins and arrests, and the elder son has just been released after several years in prison for stealing car parts. There's quite a bit of language throughout, including the one F-bomb allowed in a PG-13 movie. And there's some innuendo, including the suggestion that a couple of young people have had sex. But the themes of family loyalty, acceptance and perseverance are worthwhile. Fine for kids around 12 or 13 and older.