This holiday weekend at the movies, we have Michael Fassbender in ancient Spain (Assassin's Creed, co-starring Marion Cotillard), Jennifer Lawrence and Chris Pratt in space (Passengers), a koala on the verge of losing his business (Sing), Bryan Cranston in competition with James Franco (Why Him?), and Denzel Washington and Viola Davis returning to the roles that won them Tony Awards (Fences). Let's see what the critics have to say.
---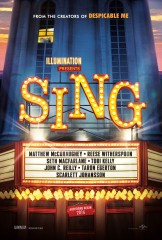 Animation fans are pretty spoiled these days: the best of the genre is better than ever, and even most downmarket titles boast spectacular 3D CGI and incredible voice casts. Critics say Sing, the latest release from Despicable Me studio Illumination Entertainment, falls somewhere toward the top of the middle of the pack. Its story, about a theater-owning koala (Matthew McConaughey) who desperately tries to stave off bankruptcy by hosting a singing competition, may not amount to a whole lot more than an excuse for a series of sight gags and musical numbers, but that's more than enough — writer-director Garth Jennings effectively wrangles the efforts of a talented cast that also includes Scarlett Johansson, Reese Witherspoon, and John C. Reilly, leaving audiences with a happy family-friendly alternative to repeat viewings of Moana at the cineplex this weekend.
---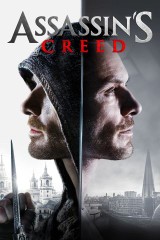 Video game adaptations have earned a pretty miserable reputation over the years — and on paper, it looked like
Assassin's Creed
might be the movie to change all that. With Michael Fassbender in the lead — and in the producer's chair! — plus a proper blockbuster-sized budget at its back, it appeared poised to break the genre's curse with a sweeping action thriller epic about a man launched into the memories of an adventurous ancestor and pitted into a centuries-long battle between the assassins' guild and the Knights Templar. The building blocks for a franchise are here, in other words, but as we've seen all too often over the years, that doesn't necessarily mean they've been put to good use. Such is sadly the case with
Assassin's Creed
, which critics say stirs the bestselling games into a CGI-coated knot of set pieces and confused narrative; while the combined efforts of Fassbender and Marion Cotillard are good for quite a lot, they're not enough to carry the weight of all this senseless spectacle. For diehard
Creed
 fans, a trip to the theater might be compulsory; for everyone else, it's probably best just to wait for that long-planned
Mortal Kombat
reboot.
---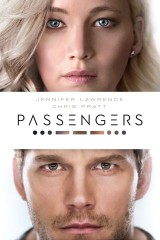 Chris Pratt and Jennifer Lawrence are two of the biggest movie stars on the planet, and a couple of talented thesps besides. Put 'em on a spaceship, give 'em a meet cute, and all that talent should do the rest… right? Well, maybe not. Critics say its stars are undeniably charming, but for all its sci-fi pleasures,
Passengers
is fatally sunk by a narrative twist that — while we won't share it here — takes a movie that looks on the surface like a futuristic rom-com and turns it into something far darker and much more problematic. Based on their performances here, Lawrence and Pratt may well make a terrific movie together someday; unfortunately, reviews state emphatically that this isn't it. Even if you've just gotta see everything these stars are in — or have a soft spot for spaceship romances with disturbing subtexts — you'll want to book a different voyage.
---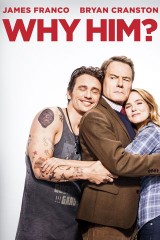 There's absolutely no shortage of comedies about dads who can't stand their daughters' boyfriends, but if we have to get another one, it might as well be from one of the guys who wrote
Meet the Parents
, right? With
Why Him?
, director
John Hamburg
tinkers with the dynamic by making the suitor a billionaire tech bro (James Franco) whose clueless enthusiasm and gauche sensibilities send his girlfriend's fuddy-duddy father (Bryan Cranston) sailing over the edge into a comedic contest of wills. It's obviously a popular formula, but critics say in this case, it's sadly ineffective; while fitfully funny if you're in the right state of mind, the end results aren't anywhere near as entertaining as they ought to be.
Why Him?
might be worth checking out on a plane a few months from now — in the meantime, you've got loads of better options.
---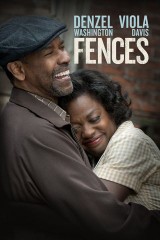 Turning a play into a movie is tricky — a script that sets off emotional fireworks on the stage can feel artificially constructed and constrained on the big screen. Those risks run even higher with source material like
August Wilson
's
Fences
, a Pulitzer and Tony-winning hit that focuses on a postwar Pittsburgh household to examine American race relations, socioeconomic conditions, and family dynamics. It's the type of production whose themes and dialogue do most of the heavy lifting, in other words — and critics say it's very much to director Denzel Washington's credit that he resists any impulse to broaden
Fences
' narrative scope in order to simulate added cinematic sweep. Reprising their Tony-winning stage roles, Washington and Viola Davis return to the story with gusto — and reviews say the result is a thought-provoking drama to savor.
---
Also Opening This Week In Limited Release
This week at the movies, we have sad Will Smith (Collateral Beauty, co-starring Helen Mirren), even sadder Casey Affleck (Manchester by the Sea, co-starring Michelle Williams), and Star Wars, Star Wars, Star Wars (Rogue One: A Star Wars Story, starring Felicity Jones and Diego Luna). What are the critics saying?
---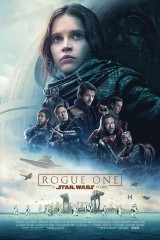 Not content to rule this year's box office with a string of hits that already includes Finding Dory, The Jungle Book, Zootopia, Moana, and — oh yeah — a pair of Marvel blockbusters, Disney tops it all off this weekend with Rogue One: A Star Wars Story, which officially marks the spot where the company's stewardship of the storied franchise shifts from saga revival to annual event. This standalone feature takes a look at the fledgling Rebellion's life-or-death quest to steal the Empire's plans for the first Death Star, and introduces viewers to a (mostly) new cast of characters while making room for a few major cameos from the original trilogy. It's pretty much a guaranteed smash, in other words — and fortunately for those of us who won't be able to resist seeing it, critics say it's also a pretty great time at the movies. While Rogue One may not quite stand shoulder-to-shoulder with the best entries in the Star Wars series, reviews describe a thrilling, poignant, and surprisingly dark chapter that honors its predecessors while suggesting intriguing new avenues for its inevitable follow-ups.
---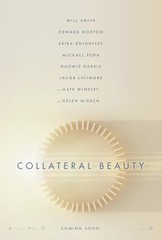 For those in search of a more earthbound time at the movies, there's
Collateral Beauty
, starring Will Smith as a high-powered executive whose friends hatch a scheme to draw him back from the emotional abyss after he's crippled by grief. With that heartstring-tugging premise and a cast rounded out by an ace ensemble that also includes Helen Mirren,
Kate Winslet
,
Keira Knightley
, and
Edward Norton
, this looks like a holiday season winner; unfortunately, looks can often be deceiving, and critics say this is definitely an example. While even its harshest detractors admit the movie's affecting in spots, it's fatally undermined by thinly sketched characters and a plot that's far too obvious with its emotional manipulations. There are far better options if you're in the mood for a really good cry this weekend — including pretending you're Smith while reading
Collateral Beauty
's reviews.
---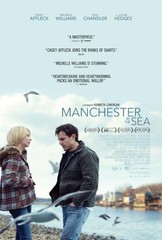 Speaking of sob-worthy cinema, here's
Manchester by the Sea
, starring Casey Affleck and Michelle Williams in the tale of a guy whose seemingly aimless drift hits a rocky patch when his older brother (
Kyle Chandler
) passes away, leaving him custody of his nephew (
Lucas Hedges
) — and sending him back to the hometown where a painful past still haunts him. In a lot of ways, it's decidedly a downbeat story, but critics say writer-director
Kenneth Lonergan
does a brilliant job of walking the line between sobering drama and dismal wallow, aided and abetted by a cast that brings his characters vividly to life. One of the year's more passionately acclaimed films, it's already gathering awards buzz — and while it lacks the laser dogfights of its marquee competition this weekend,
Manchester by the Sea
exerts its own unique, lingering impact.
---
What's New on TV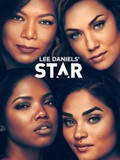 Despite Queen Latifah's strong performance, Lee Daniels' Star is weighed down by sloppy melodrama and overly cartoonish stereotypes.
---
Also Opening This Week In Limited Release
Lee Daniels showed the pilot of his new Fox drama Star to an audience in Hollywood one week after the presidential election. During his introduction, he told the crowd that the aftermath of the election inspired him to tweak the direction of the series, which tells the story of a trio of singers who form a girl group in Atlanta.
"All of a sudden one thing can happen that can shift the tone of where a show is going," Daniels said. "Right now we need to heal. I think that right now we need to escape. We need to escape from the pain that we are all in. You see a shift as you see the series progress into a place of, not denial, but hope."
Jude Demorest plays Star, a girl who rescues her sister Simone (Brittany O'Grady) from an abusive foster home. They travel to Atlanta to find Star's Instagram friend Alexandra (Ryan Destiny), the daughter of a producer (Lenny Kravitz) who wants to pave her own way. Queen Latifah and Benjamin Bratt also star.
Daniels spoke to Rotten Tomatoes about the unlikely inspiration for Star and when viewers might notice that shift he described.
---
Fred Topel for Rotten Tomatoes: Did Empire have to come first for you to be able to do Star?
Lee Daniels: Yes, I guess so. I wouldn't have known how to do a television show, I don't think.
RT: Had you been thinking about Star before Empire?
Daniels: Yes, I thought of Valley of the Dolls, which was what I was supposed to do before Empire. I was going to do it for Fox, and they decided not to do it because of the lack of success of Pan Am and The Playboy Club.
RT: How did Valley of the Dolls become Star?
Daniels: Because it lived in me a little bit about women and their struggles for fame in Hollywood. For me, it was about women and fame and people taking advantage of them, and also what these three girls would do to get to the top.
RT: How many women auditioned for the role of Star?
Daniels: Not many. What's great about it is I have a great team around me. As a filmmaker, I've gotten into a process where as I'm writing, I've learned now as I'm creating characters to pass them on to my sister who casts my work in L.A. and my ex-partner who casts it in New York. Between the two of them, they're really helping me as I'm writing. So when I walked into the Star casting office, they were in sync. It took forever for me to find Hakeem and Jamal [on Empire]. It didn't take me as long for me to find these three girls.
RT: In addition to chemistry testing the three girls, did you have to test them for musical harmony too?
Daniels: Yeah, it's fun. I can only imagine how Berry Gordy created The Supremes or how Labelle was formed or how TLC was formed. I wish I could have recorded the behind-the-scenes process.
---
RT: Was it part of the deal to get Queen Latifah to sing? Will we hear more music from her?
Daniels: She'll pull a tune out every now and then from under her hat.
RT: Did you also want a chance to explore the foster system again, and further, after your film Precious?
Daniels: Yeah, that was part of it. It's interesting, cinema only reaches a finite amount of people. Yes, it ultimately ends up on TV but it doesn't have the immediate thing that TV has. A lot of people didn't see Precious, so a lot of people will be able to understand where I'm going with the atrocities that are happening right now in the foster care system, so that is exciting.
RT: There's a great effect in the pilot where the close-up of her face peels away to unveil a fantasy dance number. Is the idea that in the real world, the girls are just starting out and their choreography is basic, but in the fantasies we can see what they can really do?
Daniels: Well, the girls can dance regardless, and I think that they will evolve into perfect dancers. The idea is that they are able to really live their dreams in the fantasy. So they dance just as well out of fantasy, except they're just not fabulous yet.
RT: Will we see at least one fabulous fantasy every week?
Daniels: No, I think there is one episode where we don't see a fantasy. A couple of episodes we don't see a fantasy. It's so funny that you should mention that because it's a symbol and a tentpole for the show. I tried to do one without a fantasy, and I was like, Uh oh, I need a fantasy. So I had withdrawal from the episode or two that we didn't have one. I kicked myself, but it's experimentation. You're really trying to find the heart of the show as you're creating the first 12 episodes.
---
RT: In what episode will we start to notice the shift you were talking about after the Trump election?
Daniels: That was episode four-ish.
RT: So relatively early in the series, and is it a drastic shift?
Daniels: Not drastic, no. You'll get a taste of another tone.
RT: Will it always be somewhat serious with serious issues you're dealing with?
Daniels: You can still have fun with it. Look, Sharon Tate committed suicide in Valley of the Dolls, and it was still a party.
RT: Do Empire and the Lyons exist in the world of Star even if they're in Chicago?
Daniels: Now, you know I can't go around telling that kind of information. That's classified. I want my job, OK.
RT: Is the music of Star more pop than hip-hop?
Daniels: I think it'll be a little bit of everything. Definitely more pop. Hip-hop is Lucious Lyons' world. I didn't want to touch Empire at all. I wanted to leave [Star] in its own world.
Star premieres Wednesday, December 14 at 9 p.m. on Fox
The cold weather ushers in some familiar TV favorites like Homeland, Girls, and The Path that debut new seasons after the holidays, while fall titles like How to Get Away With Murder and The Walking Dead will return from a quick holiday break. Many new shows like The Mick, Planet Earth II, and The Young Pope will debut. Throw in a few TV movies (Beaches, Christmas special Doctor Who: The Return of Doctor Mysterio) and some events (Madonna: Rebel Heart Tour, Hairspray Live!), and we'll call it "Winter TV." Here's the big list of upcoming premiere dates, starting in December through February. We'll update this list as more dates are announced.
---
December | January | February | Preview: Spring
---
 December
---
Friday, Dec. 2
Fauda: Season 1 (2016) 100% Netflix
Lost in Oz: Season 1 (2017) Amazon (US premiere)
Pacific Heat: Season 1 (2016) 17% Netflix
Sunday, Dec. 4
Mariah's World: Season 1 (2016) 44% 9 p.m., E!
The Royals: Season 3 (2016) 10 p.m., E!
Monday, Dec. 5
() 8 p.m., FOX (special event)
Timber Creek Lodge: Season 1 (2016) 10 p.m., Bravo
Wednesday, Dec. 7
Shut Eye: Season 1 (2016) 37% Hulu
Hairspray Live! (2016) 76% 8 p.m., NBC
Thursday, Dec. 8
Gangland Undercover: Season 2 (2016) 10 p.m., A&E
Friday, Dec. 9
Captive: Season 1 () 75% Netflix
Club of Crows: Season 2 (2016) Netflix
Fuller House: Season 2 (2016) 50% Netflix
Mozart in the Jungle: Season 3 (2016) 100% Amazon
() 9 p.m., Showtime
Sunday, Dec. 11
The Hollow Crown: The Wars of the Roses (2016) 100% 9 p.m., PBS
Wednesday, Dec. 14
Lee Daniel's Star: Season 1 () 35% 9 p.m., FOX
The Bureau: Season 1 (2009) 100% 11:50 p.m., Sundance (US premiere)
Friday, Dec. 16
Call Me Francis: Season 1 (2016) Netflix
Crazyhead: Season 1 (2016) 100% Netflix
The Man in the High Castle: Season 2 (2016) 64% Amazon
No Second Chance: Miniseries (2015) Netflix
The OA: Season 1 (2016) 77% Netflix
Tuesday, Dec. 20
The Break: Season 1 (2016) Netflix
Call My Agent!: Season 1 (2015) 100% Netflix
Friday, Dec. 23
Sense8: Happy F... New Year (2016) 88% Netflix
Travelers: Season 1 (2016) 100% Netflix (US premiere)
Trollhunters: Tales Of Arcadia: Part 1 (2016) 94% Netflix
Sunday, Dec. 25
Doctor Who: The Return of Doctor Mysterio (2016) 89% BBC America
Tuesday, Dec. 27
Ajin: Demi-Human: Season 2 (2016) Netflix
Chasing Cameron: Season 1 (2016) Netflix
---
 January
---
Sunday, Jan. 1
Sherlock: Season 4 (2017) 54% PBS
The Mick: Season 1 (2017) 58% 8 p.m., FOX
Ransom: Season 1 (2017) 47% 8 p.m., CBS
Monday, Jan. 2
My Knight and Me: Season 1 () 4 p.m., Cartoon Network
The New Celebrity Apprentice: Season 15 (2017) 17% 8 p.m., NBC
Shadowhunters: Season 2 (2017) 86% 8 p.m., Freeform
Beyond: Season 1 (2017) 42% 9 p.m., Freeform
Tuesday, Jan. 3
Bones: Season 12 (2017) 93% 9 p.m., Fox
Killing Fields: Season 2 (2017) 10 p.m., Discovery
Wednesday, Jan. 4
It's Always Sunny in Philadelphia: Season 12 (2017) 90% 10 p.m., FXX
Too Close to Home: Season 2 (2017) 10 p.m., TLC
Man Seeking Woman: Season 3 (2017) 100%  10:30 p.m., FXX
Thursday, Jan. 5
Nashville: Season 5 (2017) 86% 9 p.m., CMT/TV Land
Ghosts in the Hood: Season 1 (2017) 10 p.m., WE tv
Portlandia: Season 7 (2017) 10 p.m., IFC
Friday, Jan. 6
Coin Heist (2017) 40% Netflix
Degrassi: Next Class: Season 1 (2016) Netflix
One Day at a Time: Season 1 (2017) 97% Netflix
Tarzan and Jane: Season 1 (2017) Netflix
Grimm: Season 6 (2017) 83% 8 p.m., NBC
Emerald City: Season 1 (2017) 38% 9 p.m., NBC
Sleepy Hollow: Season 4 (2017) 9 p.m., FOX
Saturday, Jan. 7
Bright Lights: Starring Carrie Fisher and Debbie Reynolds (2016) 100% 8 p.m., HBO
Tuesday, Jan.10
We're Lalaloopsy: Season 1 (2017) Netflix
Being Mary Jane: Season 4 (2017) 100% 9 p.m., BET
Taboo: Season 1 (2017) 76% 10 p.m., FX
Wednesday, Jan. 11
Schitt's Creek: Season 3 (2017) 8 p.m., POP
Girlfriends' Guide to Divorce: Season 3 (2017) 10 p.m., Bravo
Workaholics: Season 7 (2017) 100% 10 p.m., Comedy Central
Jeff & Some Aliens: Season 1 (2017) 100% 10:30 p.m., Comedy Central
Thursday, Jan. 12
() Crackle
Colony: Season 2 (2017) 100% 10 p.m., USA
Friday, Jan. 13
Clinical (2017) Netflix
The Investigator: A British Crime Story: Season 1 () Netflix
Just Add Magic: Season 2 (2016) Amazon
A Series of Unfortunate Events: Season 1 (2017) 94% Netflix
Sneaky Pete: Season 1 (2015) 97% Amazon
Sunday, Jan. 15
The Young Pope: Miniseries (2016) 80% 6 p.m., HBO (US premiere)
Homeland: Season 6 (2017) 78% 9 p.m., Showtime
Victoria on Masterpiece: Season 1 (2016) 80% 9 p.m., PBS
Tuesday, Jan. 17
Teachers: Season 2 (2017) 10 p.m., TV Land
Throwing Shade: Season 1 (2017) 10:30 p.m., TV Land
Wednesday, Jan. 18
SIX: Season 1 (2017) 62% 10 p.m., History
Thursday, Jan. 19
Baskets: Season 2 (2017) 100% 10 p.m., FX
Friday, Jan. 20
Frontier: Season 1 (2016) 50% Netflix
Voltron: Legendary Defender: Season 2 (2017) 100% Netflix
Saturday, Jan. 21
Beaches (2017) 50% 8 p.m., Lifetime
Sunday, Jan. 22
Mercy Street: Season 2 (2017) 8 p.m., PBS
Hunted: Season 1 (2017) 10 p.m., CBS
Six Wives with Lucy Worsley: Season 1 (2016) 10 p.m., PBS
Monday, Jan. 23
Quantico: Season 2 (2016) 60% 10 p.m., ABC (returning)
Tuesday, Jan. 24
() % Netflix
Outsiders: Season 2 (2017) 10 p.m., WGN
Wednesday, Jan. 25
The Path: Season 2 (2017) 75% Hulu
The Magicians: Season 2 (2017) 91% 9 p.m., SyFy
Suits: Season 6 (2016) 100% 10 p.m., USA (returning)
Thursday, Jan. 26
Grey's Anatomy: Season 13 (2016) 89% 8 p.m., ABC (returning)
Riverdale: Season 1 (2017) 88% 9 p.m., CW
Scandal: Season 6 (2017) 95% 9 p.m., ABC
How to Get Away With Murder: Season 3 (2016) 90% 10 p.m., ABC (returning)
Friday, Jan. 27
iBoy (2017) 69% Netflix
Z: The Beginning of Everything: Season 1 (2015) 69% Amazon
Sunday, Jan. 29
Black Sails: Season 4
(2017)
80%
9 p.m., Starz
Monday, Jan. 30
() % 7:30 p.m., Cartoon Network
Tuesday, Jan. 31
The Fosters: Season 4 (2016) 8 p.m., Freeform (returning)
Switched at Birth: Season 5 (2017) 9 p.m., Freeform
---
 February
---
Wednesday, Feb. 1
The 100: Season 4 (2017) 93% 9 p.m., CW
The Expanse: Season 2 (2017) 95% 10 p.m., SyFy
Thursday, Feb. 2
Powerless: Season 1 (2017) 61% 8:30 p.m., NBC
Superior Donuts: Season 1 (2017) 62% 8:30 p.m., CBS
Training Day: Season 1 (2017) 24% 10 p.m., CBS
Friday, Feb. 3
Santa Clarita Diet: Season 1 (2017) 78% Netflix
Sunday, Feb. 5
24: Legacy: Season 1 (2017) 60% 10 p.m., FOX
Monday, Feb. 6
APB: Season 1 (2017) 35% 9 p.m., FOX
Tuesday, Feb. 7
Imposters: Season 1 (2017) 93% 10 p.m., Bravo
Detroiters: Season 1 (2017) 89% 10:30 p.m., Comedy Central
Wednesday, Feb. 8
Legion: Season 1 (2017) 90% 10 p.m., FX
Friday, Feb. 10
The Collection: Season 1 (2016) 42% Amazon
Reign: Season 4 (2017) 9 p.m., CW
Sunday, Feb. 12
The Missing: Season 2 (2016) 96% 8 p.m., Starz
The Walking Dead: Season 7 (2016) 66% 9 p.m., AMC (returning)
Girls: Season 6 (2017) 90% 10 p.m., HBO
Last Week Tonight With John Oliver: Season 4 (2017) 100% 11 p.m., HBO
Monday, Feb. 13
Humans: Season 2 (2016) 94% 10 p.m., AMC
Tuesday, Feb. 14
The Mindy Project: Season 5 (2016) 80% Hulu (returning)
Project MC2: Season 1 (2017), Netflix
You Me Her: Season 2 (2017), 8:30 p.m., DirecTV
Wednesday, Feb. 15
Doubt: Season 1 (2017) 55% 10 p.m., CBS
Thurssday, Feb. 16
SuperMansion: Season 2 (2017)  Crackle
Planet Earth II
Saturday, Feb. 18
Britney Ever After (2017) 8 p.m., Lifetime
Planet Earth II: Miniseries (2016) 100% 9 p.m., BBC America
Sunday, Feb. 19
The Good Fight: Season 1 (2017) 98% 8 p.m., CBS All Access
Big Little Lies: Season 1 (2017) 93% 9 p.m., HBO
Billions: Season 2 (2017) 89% 10 p.m., Showtime
Crashing: Season 1 (2017) 90% 10:30 p.m., HBO
Monday, Feb. 20
The Breaks: Season 1 (2017) 9 p.m., VH1
Bates Motel: Season 5 (2017) 100% 10 p.m., A&E
Tuesday, Feb. 21
The Detour: Season 2 (2017) 100% 10 p.m., TBS
Wednesday, Feb. 22
() % 9 p.m., TNT (returning)
Thursday, Feb. 23
The Blacklist: Redemption: Season 1 (2017) 10 p.m., NBC
Sun Records: Season 1 (2017) 60% 10 p.m., CMT
Friday, Feb. 24
Patriot: Season 1 (2015) 82% Amazon
Monday, Feb. 27
When We Rise: Season 1 (2017) 82% 9 p.m., ABC
Taken: Season 1 (2017) 32% 10 p.m. NBC
---