It's our first streaming column of the month, which means subscription services Netflix and Amazon Prime have released a lot of new choices. As usual, we've narrowed them down to the most critically acclaimed, ranging from a few well-received smaller films and one big blockbuster this year to some trusty classics. Read on for the full list.
---
New on Netflix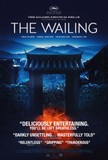 This South Korean horror drama centers on a small town reeling from a series of brutal murders after the arrival of a mysterious stranger.
Available now on: Netflix

---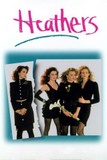 Winona Ryder and Christian Slater star in this 1980s cult favorite about a high school girl who rebels against her popular clique in rather dark fashion.
Available now on: Netflix

---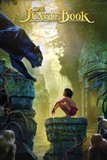 Neel Sethi stars in this live-action remake of the Disney adaptation of Rudyard Kipling's tale about a young boy raised by wolves who helps defend his jungle against a fearsome tiger.
Available now on: Netflix

---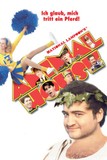 John Belushi stars in this iconic comedy that takes a ribald look at the alcohol-soaked underbelly of collegiate life, laying the groundwork for dozens of subsequent "snobs vs. slobs" comedies.
Available now on: Netflix

---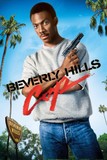 Eddie Murphy stars in this action comedy as Detroit transplant Axel Foley, a fast-talking detective sent on involuntary vacation who helps the Beverly Hills police take down the crime lord who killed his friend.
Available now on: Netflix

---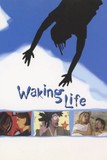 Richard Linklater's dazzling philosophical meditation features stunning rotoscoped visuals and several witty celebrity cameos.
Available now on: Netflix

---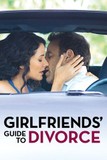 Season 1 of this Bravo comedy, about a newly separated self-help author (Lisa Edelstein) trying to navigate life in the face of her impending divorce, is Certified Fresh, and Netflix now has season 2.
Available now on: Netflix

---
New on Amazon Prime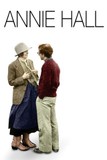 Woody Allen and Diane Keaton star in this Best Picture winner, the most Woody Allen-ish of Woody Allen comedies.
Available now on: Amazon Prime

---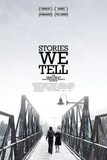 Sarah Polley's rapturously reviewed documentary portrait of her family and its secrets is a feature-length exploration of the nature of memory and storytelling.
Available now on: Amazon Prime

---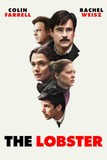 Colin Farrell and Rachel Weisz star in this Certified Fresh sci-fi dramedy about a man who must choose a mate or risk turning into a lobster.
Available now on: Amazon Prime

---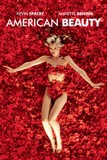 Kevin Spacey and Annette Bening star in Sam Mendes' multiple Oscar-winning drama, a dark, cynical portrait of suburban life as seen through the eyes of a forty-something father experiencing a midlife crisis.
Available now on: Amazon Prime

---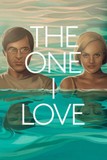 Mark Duplass and Elisabeth Moss star in this dramedy about a struggling married couple who retreat to a remote cabin to rekindle their love, only to discover the guest house holds a bizarre, mysterious secret.
Available now on: Amazon Prime

---
Available to Purchase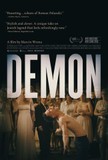 ---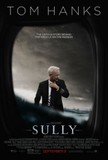 Tom Hanks stars in Robert Zemeckis' drama about the real-life US Airways pilot who saved all 155 people aboard his plane when he was forced to attempt an emergency landing in the Hudson river.
Available now on: Amazon, FandangoNOW, iTunes

From the highly acclaimed to the aw-that's-a-shame, these are the best and worst reviewed television series by network. Unsurprisingly, networks with just a few shows, like BBC America and TBS, fared much better overall than those with more. Even with 10 shows on the docket, though, HBO still managed to stay entirely Fresh; its lowest-rated series is Animals at 60 percent. See below for the full breakdown.
---
Series included are currently on the air and have not aired their final episode as of May 18th, 2016.
[Warning: Contains Season One Spoilers!] As season one of Bravo's first scripted original series, Girlfriends' Guide to Divorce, came to a close last February, all of the major characters were in some form of limbo — especially Abby McCarthy (Lisa Edelstein) whose newfound life as a divorcee was complicated by romantic feelings toward her ex, Jake (Paul Adelstein).
To find out what's in store when season two returns to Bravo tonight at 10 p.m., Rotten Tomatoes visited a set in Los Angeles where Edelstein, Adelstein, Beau Garrett (Pheobe), Necar Zadegan (Delia), and Alanna Ubach (Jo) were shooting two scenes that will appear later in the season. But, for now, here's what the cast of GGTD wants you to know!
---
We Find Our Characters 'Searching' in Season Two
The word that comes up most with the cast of GGTD to describe their characters in season two is "searching" — which is not too surprising, given how we left our characters literally in the dark after in earthquake toward the end of season one.
"I think overall, Phoebe is a woman trying to find herself a little bit late in life," said Garrett who, like her character on the show is a former model. "I identify with Phoebe's freedom and her search, I identify with Abby's search, I identify with Delia's uncertainty, and Jo's — she's just a firecracker… I identify with everybody!"
For Zadegan, who described her divorce lawyer character Delia "as a bit of a drama queen," the search continues this season. "You know, if you watch season one, you learn that Delia is maybe the only character who has grown up to be the woman that she always wanted to be," explained Zadegan. "But, she finds herself still left searching [and] she creates a little bit of drama in her life."
And GGTD's lead character, Abby, is probably the most lost at the beginning of the new season, which picks up just a few weeks after the end of season one. "Abby's at odds with a lot of things. She hasn't talked to Will [Warren Christie] yet when we first see her. She doesn't know about Becca [Juliana Guill] yet, so there are a lot of storylines in the air that need to be resolved."
---
Two Episodes Were Written By Cast Members This Year
Adelstein, who also co-wrote an installment last season, penned episode four this year, along with creator and showrunner Marti Noxon. We won't spoil too much, but it's a stand-alone episode that mostly features Jake and Abby. "I figured that was one that Marti would want to write," Adelstein told Rotten Tomatoes, "and she was like, 'No, you're up!' and I was like, 'Okay!' and I loved writing it."
For Edelstein, who flexed her writing muscles on the upcoming third episode of the season, some things came easily and others were a bit more of a challenge.
"You know the character so well," said Edelstein, who asked Noxon for a chance to write this year. "Especially, I think it's easier in season two because people's voices are in your head and who's playing the character and how they play it is already [established]. The hardest thing is really, for example, in episode three… there were all these scenes for Barbara [who turns up in episode two] and I had no idea what voice she had because I hadn't seen her introduced yet. You're writing blind."
Edelstein also admitted that writing for Abby and playing Abby are two totally different experiences. "I have to tell you, I've never been on set in a different capacity before, and no one gives a s–t about the writer. Like, they don't care if you're thirsty, they don't care if you're hungry, they don't care if you have to go to the bathroom and you miss a take," Edelstein said, laughing. "If you don't know where they're shooting, that's your problem. I basically concussed myself walking into a lighting fixture — nobody gave a s–t when I was a writer!"
---
The Fans Are Very Invested in 'Wabby' Versus 'Jabby'
Most of the GGTD cast tracks the show's fans on social media — and have found the viewers really relating to the material.
"With the social media and live tweeting, you hear the feedback really quickly," said Zadegan, who has a live performance background from the theater. "It has been interesting to see how some people are into the relationships [and] have hard opinions. But, just because somebody may be dissatisfied with a certain person's choices within a relationship, it doesn't mean that those choices aren't entertaining. Sometimes bad choice are very entertaining."
The biggest topic among GGTD's 'shippers' are who Abby's character should be with — Will or Jake. "It feels like there was some 'Jabby' love, which is what the 'shippers call Jake and Abby," explained Adelstein. "And then there's 'Wabby,' which is Will and Abby. It seems evenly split, but I feel like the fans are protective of Abby, so the audience is pretty well-aligned with her. If she wants Jake, they want Jake. If she doesn't want Jake, they don't want Jake — which I think is good for our show."
"I wrote last year that I was really glad that Abby never dated anybody named Floyd," Edelstein mused."Hashtag Flabby???"
---
Prepare to Meet Frumkis (Plus, a Bunch of Men on Tinder)
According to Ubach, it's time for Jo to fly the coop this season — and also explore Tinder. What does that mean for her character? "It's interesting. Jo and Abby sort of have a semi falling out, and she basically has to move out of the house," Ubach explained. "She opens up a vegan bakery, and she has a very high-maintenance baker played the lovely and talented Will Kemp. And we're introduced to her bigamist crazy ex-husband, Frumkis, played by Maury Sterling. It's exciting."
"Jo has sort of decided that she's going to make herself feel better by going on dating apps," Edelstein told Rotten Tomatoes. "She gets really into it." And based on what we know about GGTD's history of bringing real-life dating and divorce disasters into the writers room, you can bet some of these Tinder plotlines are ripped straight from somebody's true stories.
---
Edelstein Does Not Use a Butt Double
DVR alert: Edelstein will be showing off her assets in an upcoming episode and she wants you to know that what you see is actually her.
"Somebody asked if that was really me!" Edelstien, who bares it all this season, told Rotten Tomatoes. "I was like, 'Are you f—ing kidding me? I worked my ass off — literally! — and then it's immediately assumed that it's a body double. I was really mad!"
Still, the 49-year-old actress admits that the magic of TV editing gives her a leg up. "Even if there were moments running around naked that didn't look good, they would never make it into the edit because that's not really what it's about, right? So, women out there, if you feel less-than because it looks nice, it's because I've got an entire staff of people making sure that it does. [Imagine] if we could edit our lives that way and always have a professional lighting designer there to help out!"
---
Season two of Girlfriends' Guide to Divorce premieres tonight on Bravo at 10 p.m. Will you be watching?