All of the big movies this week are rated R, so there probably aren't many of you who are planning family outings to the cineplex. With that in mind, we've got Christy's parental take on a couple of new DVD releases, one of which is made for kids, and one of which is a PG-13 fantasy-horror-action film starring Tom Cruise. If you decide you want to watch the latter, there are some things you might want to know. Read on for details.
---
NEW ON DVD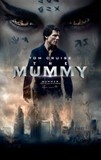 Rating: PG-13, for violence, action and scary images, and for some suggestive content and partial nudity.
Kids around 10 or 11 and older should be fine watching Tom Cruise's reboot of The Mummy. (This was my son's first Cruise movie, for better or worse.) It's actually the beginning of a whole new Universal universe: a series of high-tech re-dos of classic monster movies. This time, Cruise stars as a highly trained soldier who secretly steals antiquities during missions alongside his wisecracking friend and partner (Jake Johnson). One day, he accidentally unearths an ancient tomb and helps revive an evil Egyptian princess (Sofia Boutella) who'd been buried for centuries. There's quite a bit of startling, gnarly imagery here, as well as sexually suggestive material. A flashback to the events that sealed the princess' fate reveals that she murdered her family (which we don't see, but the blood splatters suggest what she's done). In the present day, she kills several people by draining the life from them with a kiss – but then they're reborn as her ferocious, undead army. She causes quite a bit of chaos and destruction, including an intense plane crash and a massive sandstorm that engulfs London. She's also barely clothed most of the time. And there are several fistfights, stabbings and explosions. In general, the enormous, noisy spectacle of director Alex Kurtzman's film may be too much for younger viewers to handle.

---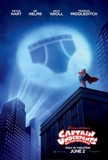 Rating: PG, for mild rude humor throughout.
You probably saw this movie over the summer if you have kids in your house who are huge fans of the Captain Underpants books, like mine is. And they probably loved it, and have been singing its unlikely superhero's catch phrase – "Tra la laaa!" – around the house ever since. But the humor is so rapid-fire, why not watch it again to catch the laughs you might have missed? This high-energy animated comedy was one of the great surprises of the summer, working just as well for adults as it did for kids, despite the proliferation of potty humor. Director David Soren's film, written by Nicholas Stoller (Forgetting Sarah Marshall, Get Him to the Greek), draws from a few of author Dav Pilkey's hugely popular books. It introduces best friends George (voiced by Kevin Hart) and Harold (Thomas Middleditch), who spend their days designing comic books and plotting elaborate pranks at their elementary school. But one day they go too far, turning their mean principal, Mr. Krupp (Ed Helms), into the comic hero of their dreams: Captain Underpants. Nothing in here is vaguely inappropriate – unless you have a problem with jokes about poop, pee, farts and toilets. And Captain Underpants actually has a valuable message about being kind to people who are friendless or who've been bullied. But mostly it's about gross-out jokes. A great pick for all ages.