Join us weekly as Rotten Tomatoes reports on what's indie features are streaming. From promising releases by new voices to experimental efforts from storied filmmakers – or perhaps the next indie darling to go the distance for end-of-year accolades – we will break it all down for you here each week.
---
For the foreseeable future, the specialty box office and all theatrical releases will be on hold as we all make efforts to socially distance ourselves and reduce the spread of the COVID-19 coronavirus. With that in mind, we have reshaped our Indie Fresh List. This week we have a noir crime thriller, a familial horror tale, and an intimate doc about a Spanish-language star. In our Spotlight section, we have a new drama based on real-life events from the war in Afghanistan and a quiet period piece about friendship featuring an interview with the film's star, John Magaro.
---
Streaming This Weekend
---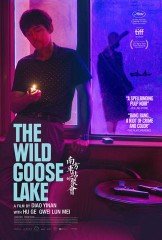 Director Diao Yinan, a premier name in Chinese cinema for almost 20 years, is back with The Wild Goose Lake, a neo-noir crime thriller that screened at the 2019 Cannes film festival and becomes available on VOD this week. The film follows a gangster on the lam who runs into a seemingly naive young woman who might not be what she appears to be. We follow along as he is forced to examine what he's willing to sacrifice for a stranger, and the pair fight, scheme, and maybe fall in love. "As sly and serious as a classic noir, [with] flashbacks, and fatalism punctuated by cigarette breaks and romps through seedy alleyways, scheming lovers, and a seemingly endless array of double-crossings," writes Forrest Cardamenls of Hyperallergic.

Available to rent or buy now on FandangoNow, Vudu, Amazon, and iTunes.
---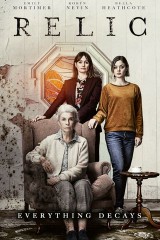 Natalie Erika James' debut horror film Relic screened at the Sundance Film Festival earlier this year, and critics and attendees raved about the haunting tale centered on a family mystery. "One of the knock-out horror films of the year. It is relevant and vital to an understanding regarding dementia, from a multitude of perspectives. This is a film that not only horror fans will enjoy, and everyone should see," wrote Stephanie Archer of Film Inquiry. Starring Emily Mortimer, the film follows a woman and her daughter as they try to unravel the mystery behind the disappearance of her elderly and widowed mother. Upon returning to the secluded family home, the pair quickly discovers a sinister presence haunting the house and taking control of the matriarch.

Available to rent or buy July 10th on Vudu, and Google Play.
---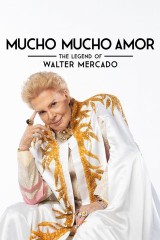 Walter Machado has been an enigmatic personality on Spanish language television for decades. An iconic astrologer and psychic whose televised horoscopes reached 120 million Latinx viewers a day for 30 years, Machado suddenly vanished from screens without notice or explanation. Mucho Mucho Amor attempts to demystify the flamboyant character who was once one of the most recognizable faces on Spanish television and the reasons behind his disappearance from the spotlight. Using interviews from celebrities like Lin-Manuel Miranda, Machado's friends, and family, the hilarious and poignant documentary showcases why Machado was and remains a mysterious and beloved figure. The "delightful, intimate documentary offers a glimpse into Walter's remarkable career as well as a nostalgic journey for the millions in Latinx families who love him," writes Josh Flanders of the Chicago Reader.

Available to stream on now Netflix.
---
Available on VOD – Spotlight Pick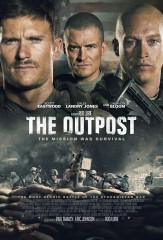 Last week, a new war film based on true events was released to rave reviews and secured the #1 spot on the iTunes film charts, so we brought it back this week as one of our spotlight picks. Starring Orlando Bloom, Scott Eastwood, and Caleb Landry Jones, it's currently Certified Fresh at 90% on the Tomatometer. Based on a book by journalist Jake Tapper, the story dramatizes a battle between 53 US Soldiers against over 400 insurgents in Afghanistan, a harrowing tale of survival that remains a testament to American valor. "The horrors of war and the ineptitude of those in charge who unnecessarily put soldiers in danger are laid out in great detail in this gritty, gripping action thriller from director Rod Lurie," according to Rebecca Murray of Showbiz Junkies.

Available to rent or buy now on FandangoNow, Vudu, Amazon, Google Play, and iTunes.
---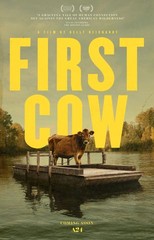 Kelly Reichardt's new feature from A24 originally intended to hold its theatrical run until cineplexes reopened in the fall, but as the fall box office continues to be pushed back, they decided to debut this week on VOD instead. One of the best-reviewed films of the year, First Cow is still eligible for end-of-year awards and could be a threat in several categories. It's a quiet tale about two men who form a friendship around their theft of milk from the first cow to arrive in a rural settlement in the Pacific Northwest of the 1800s. John Magaro and Orion Lee's delicate dance of performances anchors this slice-of-life period piece. Utilizing her distinctive filmmaking style and aesthetic, "Reichardt, America's foremost chronicler of small stories rooted in meticulously-crafted geographical expanses, has delivered another slow-burn heartbreaker," writes Sophie Monks Kaufman of Little White Lies. We spoke with star John Magaro ahead of the film's initial theatrical release, and he detailed why working with Reichardt was tremendously freeing and gave us some of his favorite new indies. 

Jacqueline Coley for Rotten Tomatoes: Talk about working with Kelly; she is a director with a very particular style of filmmaking. 

John Magaro: Kelly is actually a very direct filmmaker. There is an economy of action and language in the story. It can be a scary thing for an actor, as there is no safety net. But, it is also tremendously freeing. You get to focus on the situation and live in an extremely honest way. She just lets the camera roll.

RT: How did you and your co-star Orion Lee develop the feel of two instant friends who form an intimate bond? 

Magaro: It is a strange thing we do as actors. We meet someone and have to figure out a relationship somehow almost immediately. Fortunately, in this case, we had a few days of camping in the woods of Oregon. Orion and I had a guide who helped us learn some necessary skills we may have had as settlers in 1820. It also gave us a sense of each other's rhythm and style.

RT: Any memorable moments from the Telluride premiere? 

Magaro: Telluride is one of my favorite festivals. It is a schlep to get to, but because of that isolation, it feels true about [the] film. It gave me a chance to see a lot of great films from the past year before they came out in theaters, including Two Popes, Uncut Gems, Linda Ronstadt: The Sound of My Voice, and a few more. Also, it was a little reunion for our First Cow team.

RT: What's on your personal "Fresh" list?

Magaro: Going back to something I saw at Telluride, the film The Climb from Michael Angelo Covino is about to come out and is a must-see. It is boldly shot and has a ton of humanity and honesty.

Available to watch July 10 on FandangoNow, Vudu, Amazon, Google Play, and iTunes.
---
Along with…
---
Thumbnail images by ©Screen Media Films