Binge Guide: 5 Shows to Watch If You Love Better Call Saul
Looking for more lovable antiheroes and sordid crime sagas? Better call Rotten Tomatoes.
---
TAGGED AS: AMC, binge, crime, crime drama, Drama, streaming, TV
Season 5 of Better Call Saul just wrapped up, and… holy hell. We understand why some fans are saying Vince Gilligan's Breaking Bad prequel is matching its source material for quality – and maybe even surpassing it. But what are you going to watch in the long, dark wait for season 6 of Better Call Saul? Rotten Tomatoes correspondent Naz Perez is here to help with five shows that will give you those Saul Goodman/Jimmy McGill feels, from classic antihero stories to sordid criminal tales.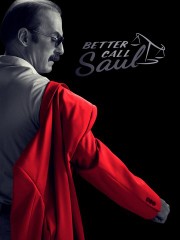 Synopsis:
He wasn't always Saul Goodman, ace attorney for chemist-turned-meth dealer Walter White. Six years before he begins to represent Albuquerque's...
[More]