This week, Christy takes a look at the third installment of DreamWorks' hit franchise and a real life high seas rescue story, plus a monster-filled adventure for kids on DVD. Read on for details.
---
NEW IN THEATERS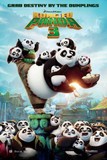 Rating: PG, for martial arts action and some mild rude humor.
Roly-poly panda Po (voiced by Jack Black) is back for his third animated adventure, and this time the student becomes the teacher. Po must find his inner dragon master — and show other creatures how to find the untapped warrior within himself or herself. He teams up with his long-lost father (Bryan Cranston), the noodle-making goose who raised him (James Hong) and all their friends (Seth Rogen, David Cross, Angelina Jolie, Lucy Liu and Dustin Hoffman) to defeat an evil spirit warrior (J.K. Simmons) who's stealing the chi of kung fu masters across China. It's a gorgeous film filled with lively battles scenes as well as moments of genuine emotion. The combat scenes aren't scary, though; they're actually quite playful. After all, this is a movie in which a panda uses dumplings as weapons. I brought my 6-year-old son to the screening and there's nothing here that was scary or troubling. Fine for all ages, but it might be a bit intense for the littlest kids, especially those who haven't seen a movie in a theater very often if at all. There's quite a lot going on here visually.

---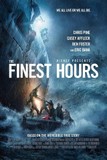 Rating: PG-13, for intense sequences of peril.
Based on the true story of an oil tanker that got sheared in half during a powerful blizzard off the coast of Cape Cod in 1952, and the plucky Coast Guard team that dared brave the elements to rescue the men aboard. Chris Pine, Casey Affleck, Ben Foster, Eric Bana and Holliday Grainger are among the large ensemble cast. There are many intense moments here, with both the tanker's crew and the Coast Guard team in constant danger of death. The waves are massive, the winds are punishing and the downpour is incessant. And as the tanker takes on more water, it looks unlikely that anyone on board will survive. (Given that this is a Disney movie, though, you can guess what happens). This is an extremely earnest and old-fashioned movie, one that's probably best suited for tweens and older.
---
NEW ON DVD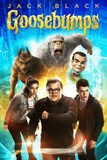 Rating: PG, for scary and intense creature action and images, and for some rude humor.
Speaking of Jack Black, he also stars in this live-action horror comedy that brings the Goosebumps books to life. The new kid in town, Zach (Dylan Minnette), finds out that his reclusive, next-door neighbor is actually the author R.L. Stine (Black). During an ill-fated adventure with Stine's sheltered teenage daughter (Odeya Rush), sealed manuscripts of Stine's work burst open and the characters leap out to wreak havoc on a peaceful, small town. Much of the imagery is silly and playful – an army of adorable yard gnomes causing chaos, for example. But some might be too scary for the littlest kids in your family – a giant preying mantis creating mass destruction, or a creepy ventriloquist's dummy spewing venomous threats. (The latter freaked me out, that's for sure.) Goosebumps is actually a lot of fun for the adults watching, and it feels like a throwback to '80s films of this ilk like Gremlins, in which actual danger was in store for the characters. This is probably fine for kids around 8 and older.