While we would normally do a list of family-friendly recommendations based on the films opening this week, one of them happens to be a Star Wars movie. In other words, we know there's a pretty strong chance that not only will your kids be interested in it, but you'll probably want to see it with them, too. With that in mind, Christy breaks down what to expect if you're taking the whole fam to see Luke, Leia, Rey, Kylo and the gang this weekend, and offers her take on another movie aimed squarely at younger audiences in case you can't get tickets to The Last Jedi.
---
NOW IN THEATERS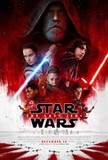 Rating: PG-13, for sequences of sci-fi action and violence.
Episode VIII is one of the absolute best yet in the Star Wars saga: thrilling and moving with a surprisingly cheeky streak and a deep emotional resonance. It's also the most jaw-droppingly gorgeous Star Wars film ever made. Writer-director Rian Johnson (Brick, Looper) managed to navigate the Lucasfilm machinery and come out the other side with a film that's true to the revered series, yet bears his voice. If your kids have seen the previous films, they'll enjoy the humor and the energy here as well as the many exciting action sequences. I brought my 8-year-old son, Nicolas – who's been a huge Star Wars fan for years — to a screening with me. He said this was the best one yet – and he asked whether he could have a porg for Christmas. (The big-eyed puffins that populate the island where Luke Skywalker lives are indeed adorable.) But if you have very young kids, or if they they're not familiar with these characters and this world, The Last Jedi may be too much for them. Aside from being two and a half hours long, the film has several intense battles. There's a giant light-saber duel that's one for the ages. Many characters perish in elaborate dogfights between the plucky Rebellion and the evil First Order. Their diabolical leader, Snoke (Andy Serkis), might be too creepy for kids. And several characters find themselves on the verge of execution, including the heroic Finn (John Boyega) and his new partner, a Resistance mechanic named Rose (Kelly Marie Tran). But it's a complete blast and very much worth seeing in the theater to enjoy the visuals and the rousing sense of community. Great for viewers around 7 or 8 and older.

---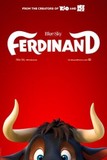 Rating: PG, for rude humor, action and some thematic elements.
If the new Star Wars movie is too much for your kids to handle (or if all the showings near you are sold out), there's always Ferdinand, which truly is appropriate for the whole family. It's based on the classic book about a giant bull who'd rather smell the flowers than step into the bullfighting ring. Here, he's voiced by John Cena, a former wrestler himself who's already proven his acting chops in movies like Trainwreck and Sisters. Despite the inherently violent nature of bullfighting, Ferdinand is a rather gentle movie. It alludes to the ugly fate that befalls these animals without actually showing it. But Ferdinand also suggests that the bulls who aren't tough enough to make it in the ring get sent to the slaughterhouse, which might be a disturbing notion for your children. The movie doesn't dwell on that fact, though, opting instead to focus on its ensemble of colorful creatures. The great Kate McKinnon provides the voice of a goat who becomes Ferdinand's goofy sidekick. There's also a trio of thieving hedgehogs and another trio of preening show ponies. (Ferdinand is awfully crowded with wacky supporting characters.) The gentle bull has been the target of bullying his whole life, but he endures it with grace and comes out stronger and happier in the end. It's a nice story that's suitable for all ages.